1. Bloomsburg became Pennsylvania's first, and only, incorporated town in 1870.
FACT – Bloomsburg was incorporated in 1870 as a "town." It's the only municipality in Pennsylvania to have that designation. There are six types of local governments listed in the Pennsylvania Constitution: county, township, borough, town, city, and school district, and it just so happens that Bloomsburg was incorporated as the first and only "town" in the state.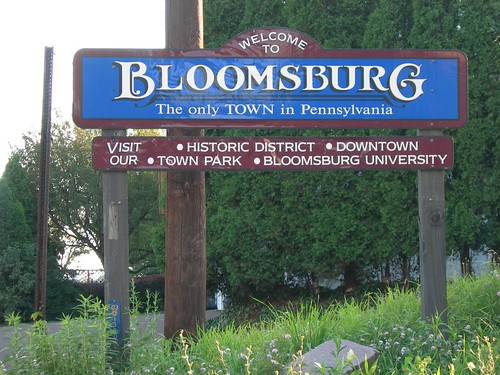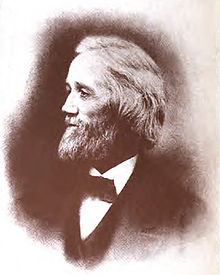 2. The inventor of the typewriter and the QWERTY keyboard was born in Mooresburg in 1819.
FACT – Christopher Sholes was born in Mooresburg, Montour County on February 14th, 1819. He later completed an apprenticeship in the nearby town of Danville at a local print shop. When he was 18, he moved to Milwaukee, Wisconsin. He became a newspaper publisher and politician. In addition to serving in the Wisconisn state senate for a number of years, he is also credited with inventing the typewriter and the QWERTY keyboard.
3. A Washingtonville resident invented one of the earliest versions of the paper clip as well as the folding cardboard box and the hook and eye.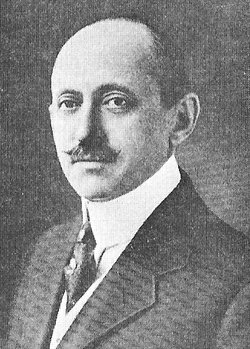 FACT – Frank Emerson DeLong, born in 1865, was the son of Daniel and Jane DeLong, who built and operated the Danville Foundry. In his lifetime, he patented over 75 inventions, including the folding cardboard box, an electronic stenograph machine, the DeLong bobby pin, and an early version of the paper clip, among many other things. However, his signature invention was the hook and eye. Hearing his niece's constant complaints that her coats and dresses came open because their fasteners were not secure, DeLong developed the strong "third-wire" hook and eye for ladies' wear. On May 21, 1927, DeLong was one of thousands who greeted Charles Lindbergh in Paris following his first trans-Atlantic flight in the "Spirit of St. Louis." Frank later attended a charity event in the city, where he ended up purchasing Lindbergh's autographed and inscribed flight helmet from the trans-Atlantic journey. DeLong brought the helmet back to his home in Washingtonville, where it is still occasionally on display for the public in the Jane E. DeLong Memorial Hall.
A lifetime bachelor, DeLong was a philanthropist, real estate operator, wildlife preservationist and clubman. He died in February, 1939 in Palm Beach, Florida.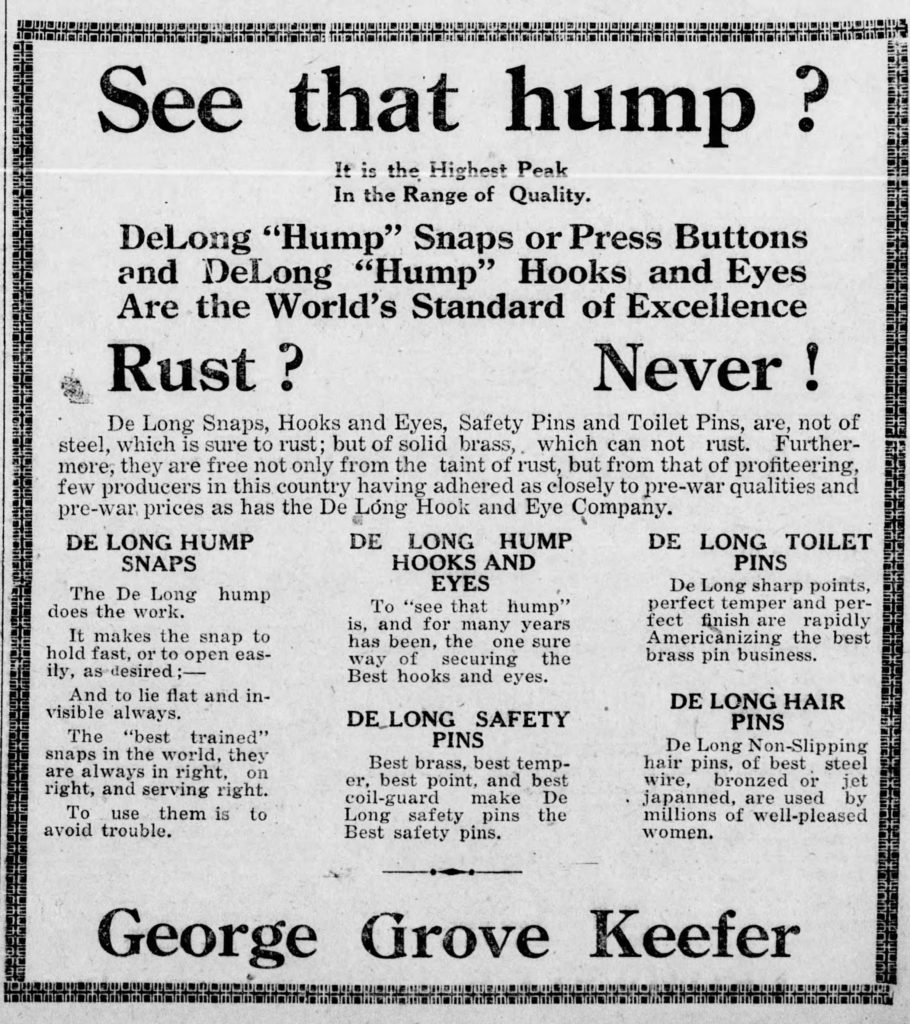 4. Whistling in the street is against the law in Danville.
FACT – Yelling, shouting, hooting, whistling or singing in the public streets of Danville, particularly between the hours of 11 p.m. and 7 a.m., so as to annoy and disturb the quiet comfort or repose of persons in any office, dwelling, hotel or other type of residence, or of any persons in the vicinity is technically PROHIBITED according to an antiquated town law. Fun fact – riding a bicycle on Mill Street is also prohibited!
5. The bankruptcy of an African ostrich farm in Espy made national news in 1915.
FACT – Let's be honest – the fact that there was once an African ostrich farm in the area to begin with is quite a fact in and of itself; however, the bankruptcy of the African Ostrich Farm and Feather Company in Espy was quite a saga. It was even featured in an article in the Los Angeles Herald in 1915. The African Ostrich Farm and Feather Company was actually the first ostrich farm in the northern hemisphere. We won't fault you if you thought this was the false fact!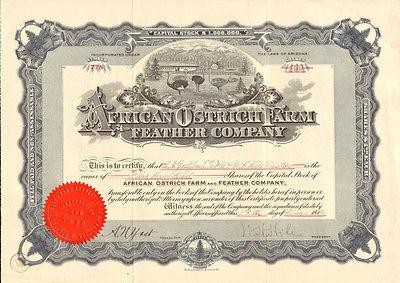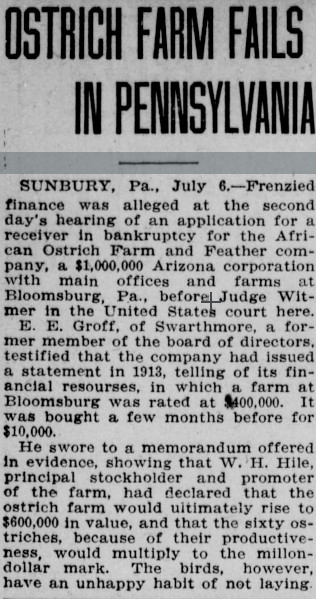 6. Berwick became the number one producer of tanks in the nation during World War II, and also was the largest manufacturer of train and subway cars on the East Coast.
FACT – Berwick was perhaps best known in the early 1900s for the production of steel railroad cars at the American Car & Foundry Company. For a number of years, it was the largest manufacturer of train and subway cars in the eastern United States. In 1904, the plant produced the world's first all-steel passenger car for the New York City subway. During World War II, the company made more than 15,000 tanks. Recently, Berwick's Stuart Tank Committee was able to bring back an authentic Berwick-built tank as a memorial. Named "Stuie", the tank is a memorial to those who produced the tanks.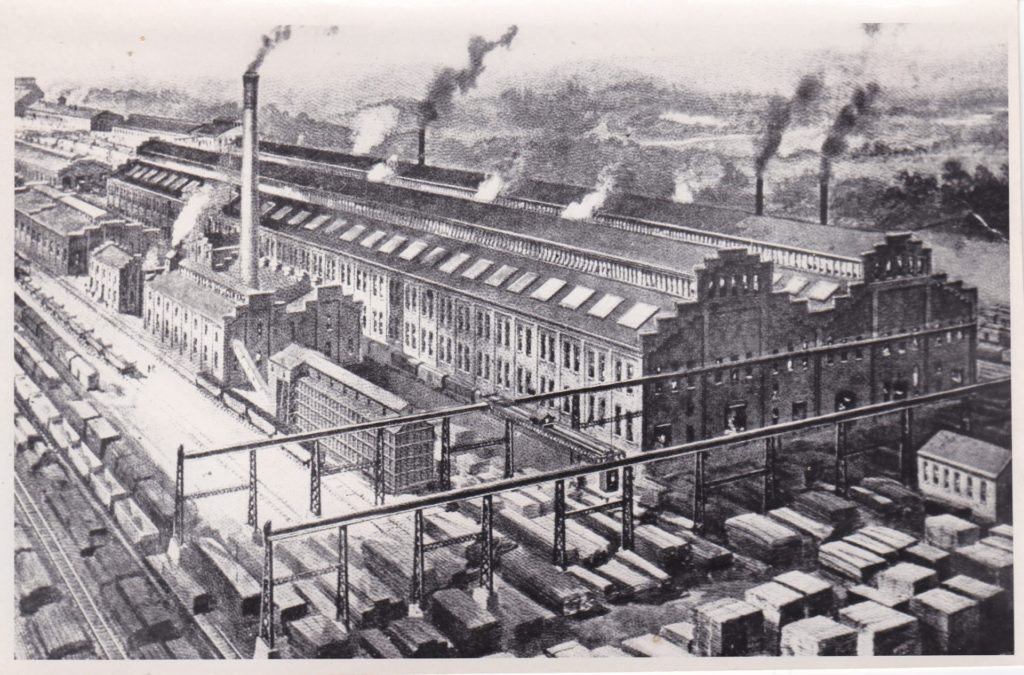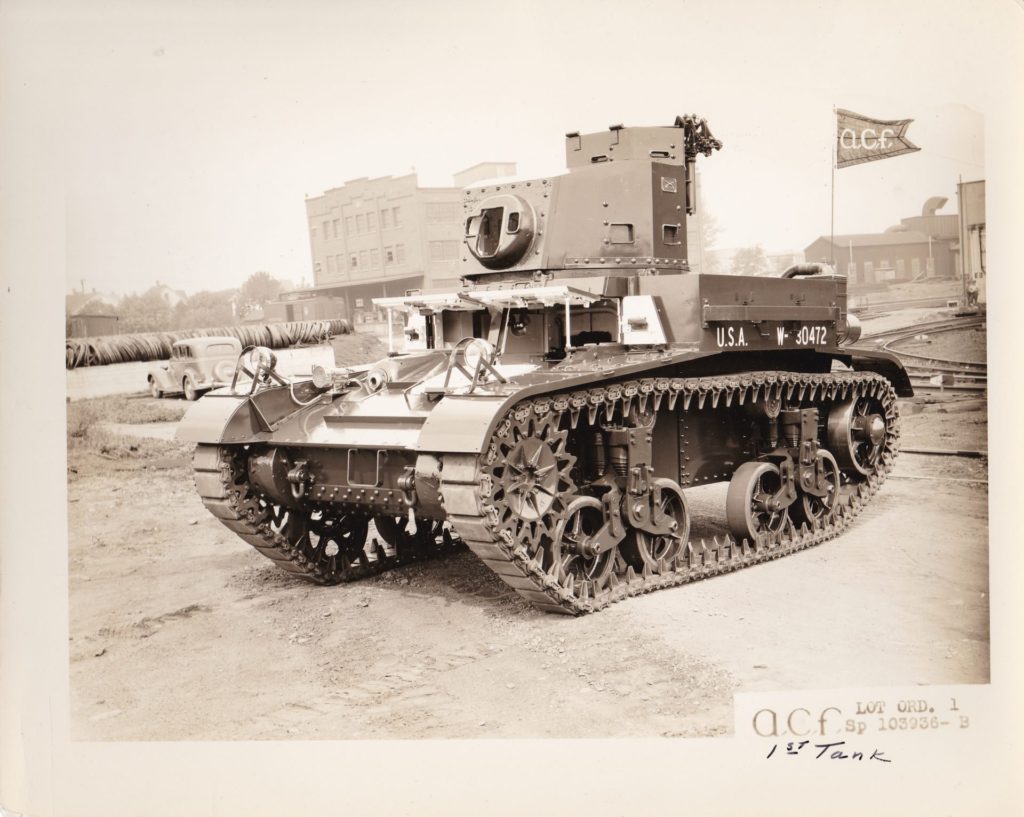 7. Montour County was named for Madame Montour, who was an interpreter at treaty conferences with Native Americans in the 1700s.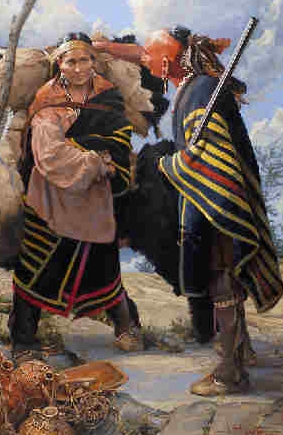 FACT – Madame Montour, also known as Isabelle Couc, was born in 1667 in Trois Rivieres in Canada. Her father, Pierre Couc was French and her mother was an Algonquian Indian. Before she arrived in present day Montoursville (also named for her), she traveled from her home in Canada to places such as Detroit, Michigan; Albany, New York; and Philadelphia. She and her brother, Louis Montour, were on a trip leading a group from Detroit to Albany when Louis was murdered. She led the rest of the trip. In honor of her brother's death, she took his last name as her own.
Madame Montour was one of the few Shamokin females to be deemed influential and significant. A creative and independent woman, she spoke English, German, Algonquin, Iroquois, and French; however, because she was illiterate in all of these languages she was forced to sign all public documents with an "X". Many Pennsylvanians believed that her parents were French, that her father was a governor of Canada, and that she had been captured and raised by the Indians. Though this does not seem to be true, Madame Montour played into this myth, allowing it to circulate and become popular. Her eccentric character and her services as an interpreter mark her as unique among most females of her day. Learn more and also be sure to check out a 2017 Williamsport Sun Gazette article written about her.
8. Danville was named for General Daniel Montgomery, who opened the first store in the community and later served in Congress.
FACT – Daniel Montgomery Jr. was the third son of William Montgomery, and was 15 when his father settled his lands called "Montgomery's Landing" and later Danville, named after Daniel. Under the guidance and assistance of his father, he opened the first store in Danville. Soon he was the trusted merchant and factor of a wide circle of patrons. This first store building was where General William Montgomery House now stands. On Nov. 27, 1791, Daniel Montgomery married Christiana Strawbridge. The next year he laid out the town of Danville — the part east of Mill street. The new town received its baptismal name from the abbreviation of his Christian name, through the partiality of his customers. From this time until his death he was the most prominent man in this part of the State. Elected to the Legislature in 1802, he at once took his father's place as a trusted leader in the public enterprises and politics of his district. By leading men throughout the State he was recognized as a man of great influence in wisely shaping public affairs.
9. In late September 1923, street lights were lit for the first time in Bloomsburg.
FACT – W. R. Rhoads, manager of the Pennsylvania Power & Light Co., and Willie Law, president of the Bloomsburg Rotary Club, flipped the switch turning on the new electric streetlights on Bloomsburg's main street on a Saturday night in the last week of September 1923. **Information from page 152 "PP&L, 75 Years of Powering the Future" copyright 1995, Library of Congress Card 95-67810.
10. Centralia, famous for its still-burning underground mine fire, is in Columbia County. Its founder, Alexander Rea, was murdered by the Molly Maguires in 1868.
FACT – Although best known for the long-burning Centralia mine fire (which is still burning and is likely to continue to do so for several hundred years), during the 1860s, the town was home to members of the Molly Maguires, a secret society that originated in Ireland and made its way to American coal mines along with Irish immigrants. In America, Irish Catholics were routinely met with discrimination based on both their religion and heritage and often encountered help wanted signs with disclaimers that read, "Irish need not apply." Accepting the most physically demanding and dangerous mining jobs, the men and their families were forced to live in overcrowded, company-owned housing, buy goods from company-owned shops and visit company-owned doctors. In many cases, workers wound up owing their employers at the end of each month. The Molly Maguires operated in the shadows as an opposition to corporate oppression to the Irish mining population in the central part of Pennsylvania.
The Molly Maguires were indeed implicated in the murder of Centralia's founder, Alexander Rea. Rea was traveling from his home in Centralia to Mount Carmel when a group of men stopped his buggy. Thinking he was carrying the company payroll, they planned to steal the money. Disgruntled that Rea was not in possession of the payroll, they decided to kill him so he could not later identify them in the attempted robbery. Ten years later, three of the Molly Maguires were convicted of the murder of Rea and become the only convicted criminals in Columbia County to ever be executed. On March 21, 1878, the three were hanged from a gallows in the jail yard located at the southwest corner of Center and First Streets in downtown Bloomsburg. The hangings made national news, including a piece in the New York Times.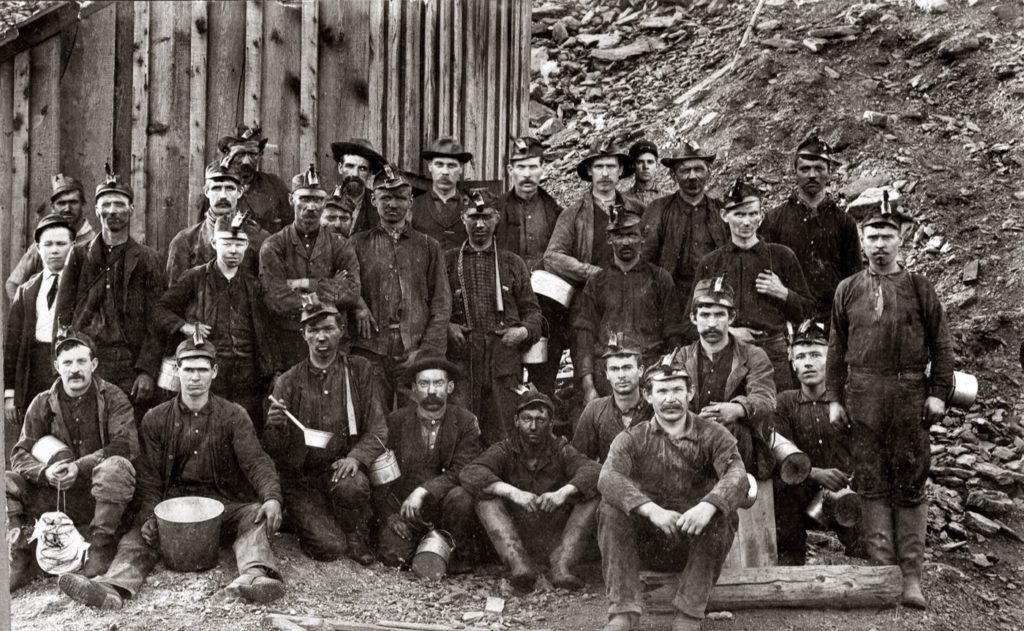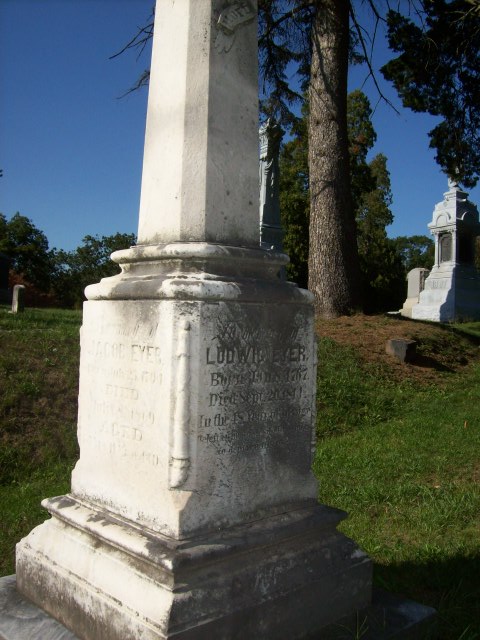 11. Ludwig Eyer, who founded Bloomsburg in 1802, attended George Washington's presidential inauguration ceremony 13 years earlier in New York City.
FICTION – April Fool's!!!! Ludwig Eyer did found Bloomsburg in 1802, but there's no evidence to support that he attended the first presidential inauguration ceremony in the history of our country. Thousands came out to witness Washington's inauguration parade from Mount Vernon to New York City, the current capital of America in 1789, but it's not likely that Eyer was among them.
12. Thomas Edison once paid a surprise visit to Danville.
FACT – Thomas Edison and his son once visited Danville as part of a trip they were taking to Sunbury. The two stayed overnight at the Montour House, which was located across the street from the Montour County Courthouse. They also saw a movie at one of the local theaters. Thomas Edison had ties to Sunbury, and Danville was a logical stop prior to his final destination on that particular trip. Edison first came to Sunbury in 1882 to build the first three-wire central station incandescent electric lighting plant in the world, which was located at the corner of North Fourth and Vine streets. Learn more about Edison's connection to Sunbury
As a fun fact, Danville once also played host to another famous guest, P.T. Barnum of Barnum & Bailey circus fame.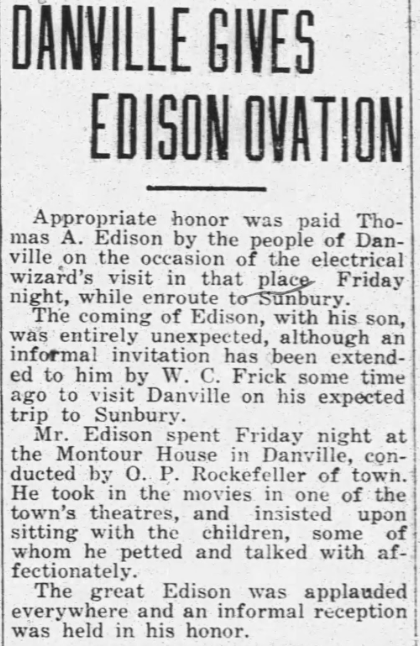 13. Jethro Gibbs on TV's NCIS show is from Stillwater in Columbia County, one of the twenty smallest towns in the entire state.
FACT – NCIS character Leroy Jethro Gibbs has a special place in his heart for his father, Jackson Gibbs. The elder Gibbs raised young Jethro in Stillwater, Pennsylvania. Gibbs is a fictional character of the long-running and popular CBS TV series NCIS, portrayed by Mark Harmon. He is a former U.S. Marine Corps Scout Sniper turned special agent who commands a team for the Naval Criminal Investigative Service.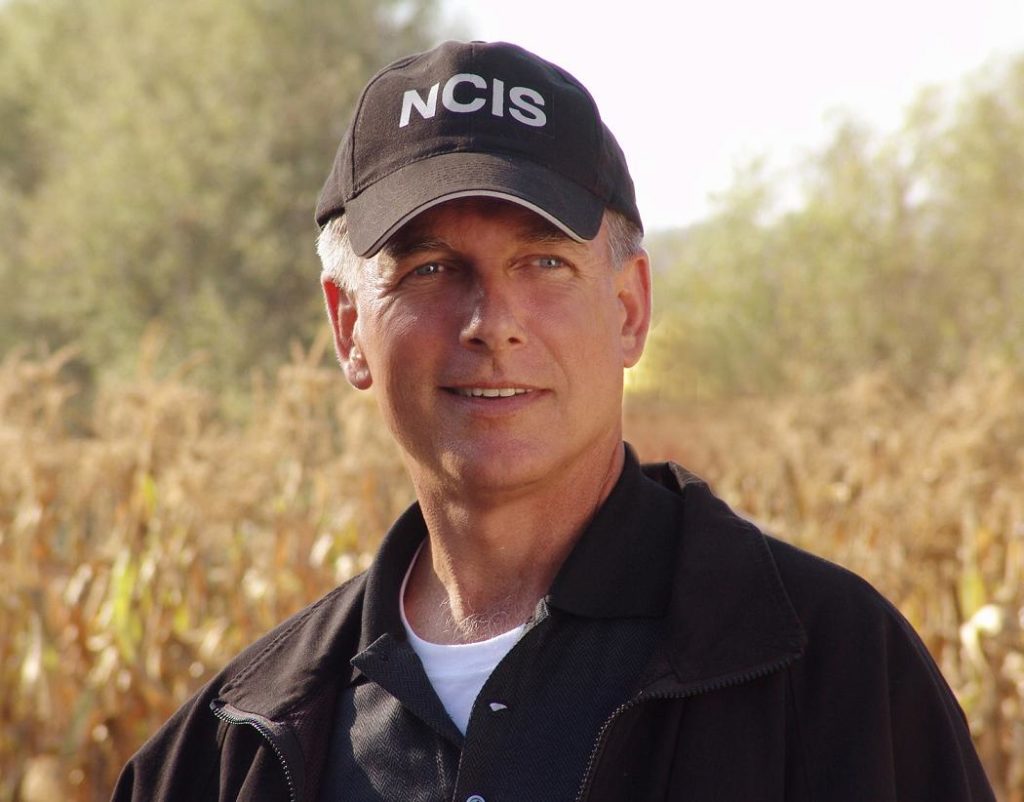 14. In the right spot, your car will appear to roll backwards by itself up a hill in Numidia.
FACT (well maybe) – In Numidia, you can drive your car backwards up Gravity Hill. Placing your car in neutral on the right spot gives the illusion that your car is rolling uphill on its own.
15. The Beach Haven area of Berwick had a speedway racetrack in the 1970s.
FACT – Beach Haven Speedway, built by George Perluke, opened around 1976. It was a half-mile track with a lake in the middle on Confers Lane, Berwick. Perluke ran small block modified races and paid $400 to the winner of each race. Second place received no winnings. Legend has it that the last race was won by a man named Ed Spencer and when Perluke said he didn't have money to pay him, Spencer threatened to burn the speedway down. Needless to say, Spencer got paid, but that was the last race at the speedway as Perluke wasn't making the money he needed to keep it open.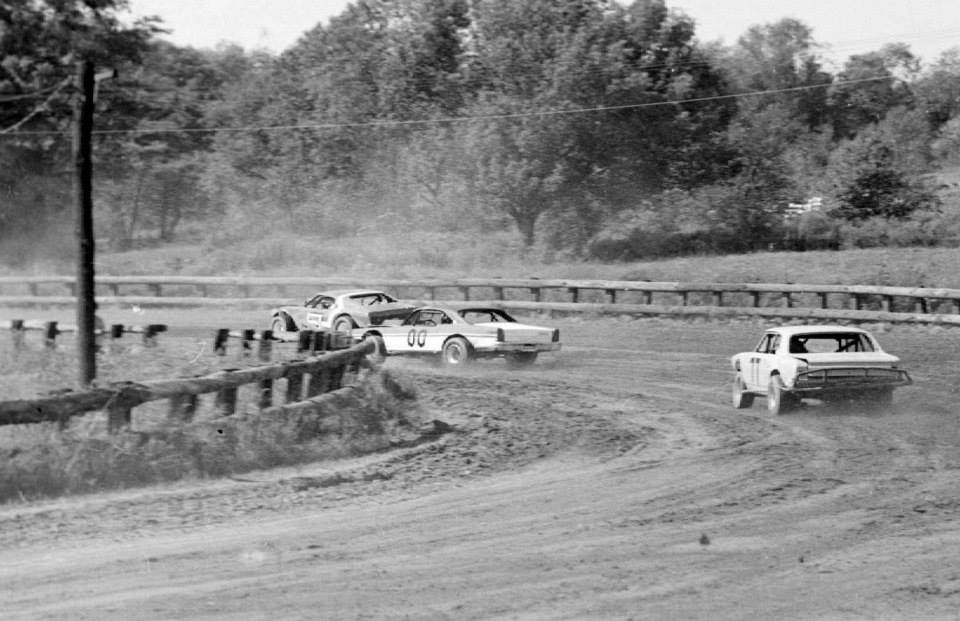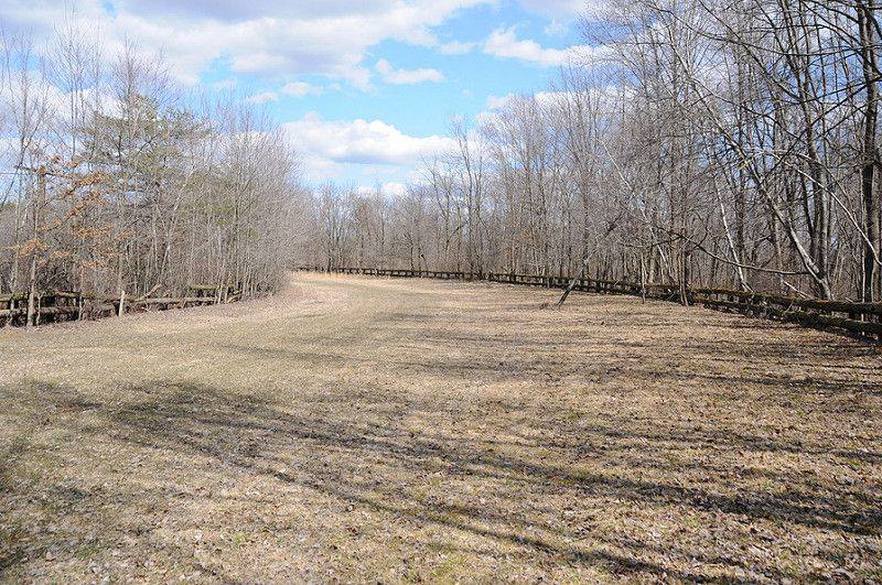 16. The Susquehanna River is the longest river on the east coast. It is also widely considered to be one of the five oldest rivers in the world.
FACT – At 444 miles from Cooperstown, NY to the Chesapeake Bay in Maryland, the Susquehanna River is the longest river on the East Coast. This doesn't include the West Branch of the Susquehanna, which is 228 miles long. View the Susquehanna River Basin and learn more about the river right here.