March, 2022
Fishing season is here again! Opening Day of Trout season is Saturday, April 2nd. Fishing in Columbia & Montour Counties is a wonderful way to get outside and enjoy the great outdoors. Here are all the resources you might need to hit the water this year and have a blast reeling in the big one.
Statewide Opening Day of Trout – April 2nd
– End of Trout Regular Season – September 5th
– Extended Season: All stocked trout waters, streams plus lakes and ponds: September 6th to December 31st.
TIME: 8 AM
MINIMUM SIZE: 7 inches
FISHING HOURS: 24 hours a day, after the 8 AM opener
CREEL LIMITS:
Regular season: 5 (combined species)
Extended season: 3 (combined species)
NOTE: Creel limits apply to the majority of trout fishing waters. Other rules apply for Special Regulation Areas. For complete fishing details in Pennsylvania, anglers should consult the 2022 Summary of PA Fishing Laws and Regulations.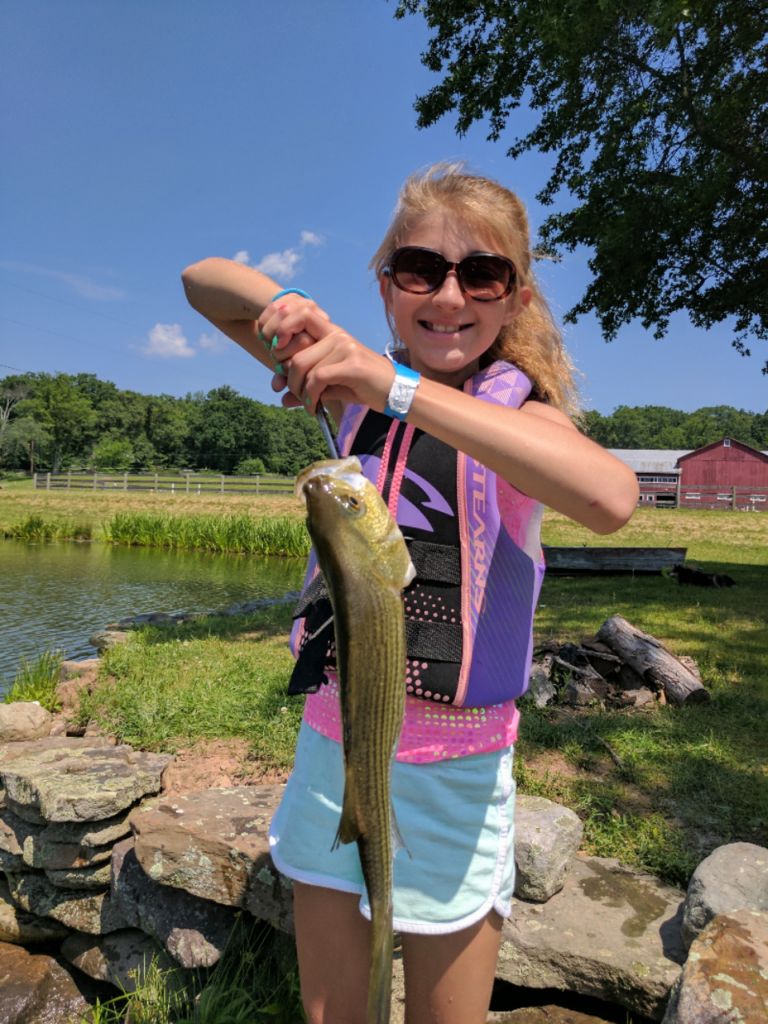 Other Important Fishing Season Dates
Opening Day of Walleye & Sauger: Saturday, May 7
Re-opening Day of Bass: Saturday, June 11 – while Bass Season is open year round, there is a no harvest period from 12:01 a.m. the second Saturday in April (April 9, 2022) to 12:01 a.m. the second Saturday in June (June 11, 2022). During the no harvest season, anglers must immediately return any bass to the water and are prohibited from casting into spawning beds.
Fishing License Information
Fishing licenses are available to purchase online from the PA Fish & Boat Commission by clicking here. You may also purchase a license in person at various locations throughout the state. Find a location by reviewing this interactive statewide map. To review pricing for all available licenses, including multi-year licenses, please click here or view the chart below.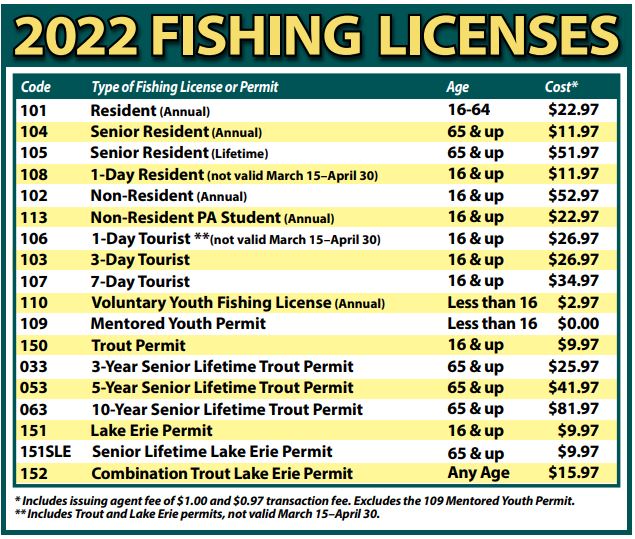 Locations in Montour County selling in-person fishing licenses:
Montour County Treasurer
435 East Front Street, Danville, PA 17821
Phone: 570-271-3016

Locations in Columbia County selling in-person fishing licenses:
C.M. Laubach & Sons, Inc.
547 East 8th Street, Berwick, PA 18603
Phone: 570-752-3620
Columbia County Treasurer
11 West Main Street, Bloomsburg, PA 17815
Phone: 570-389-5626
Dunham's Sports
225 Columbia Mall Drive, Bloomsburg, PA 17815
Phone: 570-389-9681
Gumpy's Creekside Cabin
2861 Route 42, Millville, PA 17846
Phone: 570-458-5131
Nature's Outdoors Taxidermy
357A Camp Lavigne Road, Benton, PA 17814
Phone: 570-441-6387
Red Rock Corner Store
121 State Route 118, Benton, PA 17814
Phone: 570-854-3622
Wal Mart #1794 Buckhorn/Bloomsburg
100 Lunger Drive, Bloomsburg, PA 17815
Phone: 570-389-5750
In addition to a fishing license, trout anglers 16 and older must posses a Trout Permit (or Combination Trout/Lake Erie Permit) to fish for trout.
A Lake Erie Permit (or Combination Trout/Lake Erie Permit) is also needed to fish for trout, salmon and steelhead in Lake Erie and its tributaries.
Licenses must be signed in ink and displayed on an outer garment. Anglers must also be able to provide positive proof of identification (other than the fishing license) upon request of a Waterways Conservation Officer.
Valid Dates – 2022 licenses and permits are valid December 1, 2021 through December 31, 2022 (except 1, 3 and 7-day licenses) and are available beginning Dec. 1, 2021 at issuing agents statewide and online at huntfish.pa.gov.
Non-resident students attending in-state universities now qualify for a discounted fishing license from the Pennsylvania Fish and Boat Commission. The price of a license is $22.97, which is the same price as an annual license for state residents and $30 less than the cost of an annual non-resident license.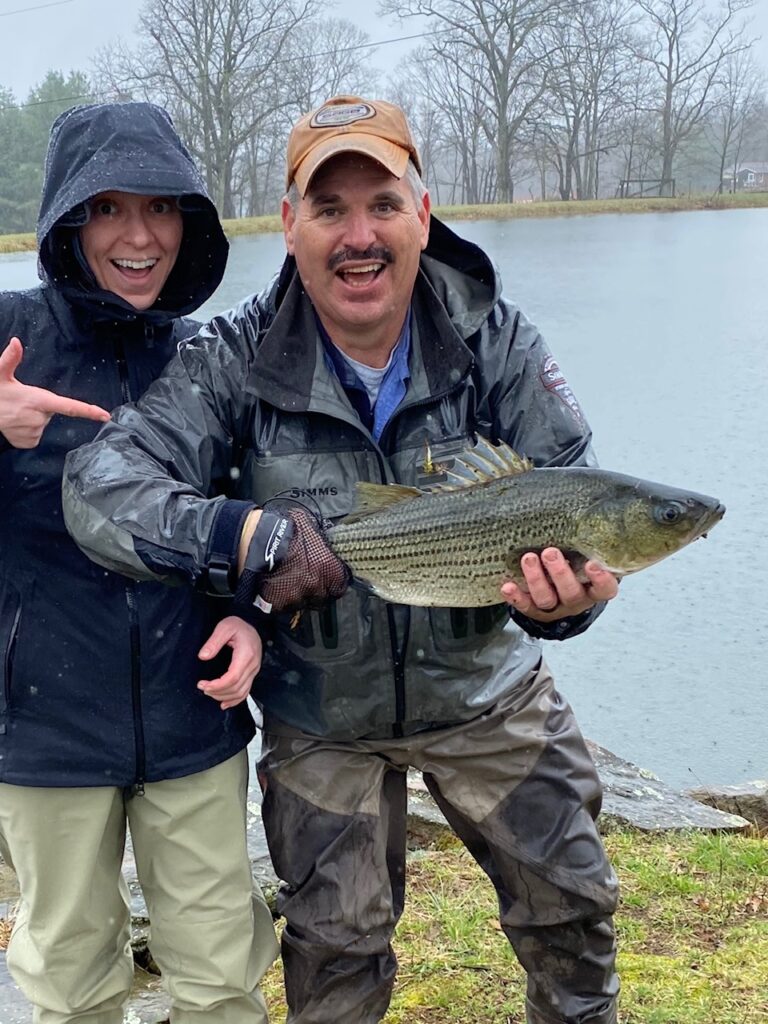 Local Trout Tagging
The Fishing Creek Sportsmen's Association is continuing the stocking of tagged trout into the streams of Fishing Creek and its tributaries again this year. A total of 50 trout will be tagged with prize amounts of $25, $50 and $100 for lucky fishermen and fisherwomen to catch – over $2,000 in total prize money!
Fish-For-Free Days
Sunday, May 29, 2022 & Monday, July 4, 2022 (Independence Day) are 2022 Fish-for-Free Days
Fish-for-Free Days allow anyone (resident or non-resident) to legally fish on Pennsylvania waterways on the designated days with NO FISHING LICENSE REQUIRED (Trout/Salmon and Lake Erie permits are also NOT required). All other fishing regulations still apply.
Fish-for-Free Days are great ways for families to "catch" the fun of fishing!
Statewide Mentored Youth Trout Day
Sunday, March 26, 2022
Click here to learn more about this program.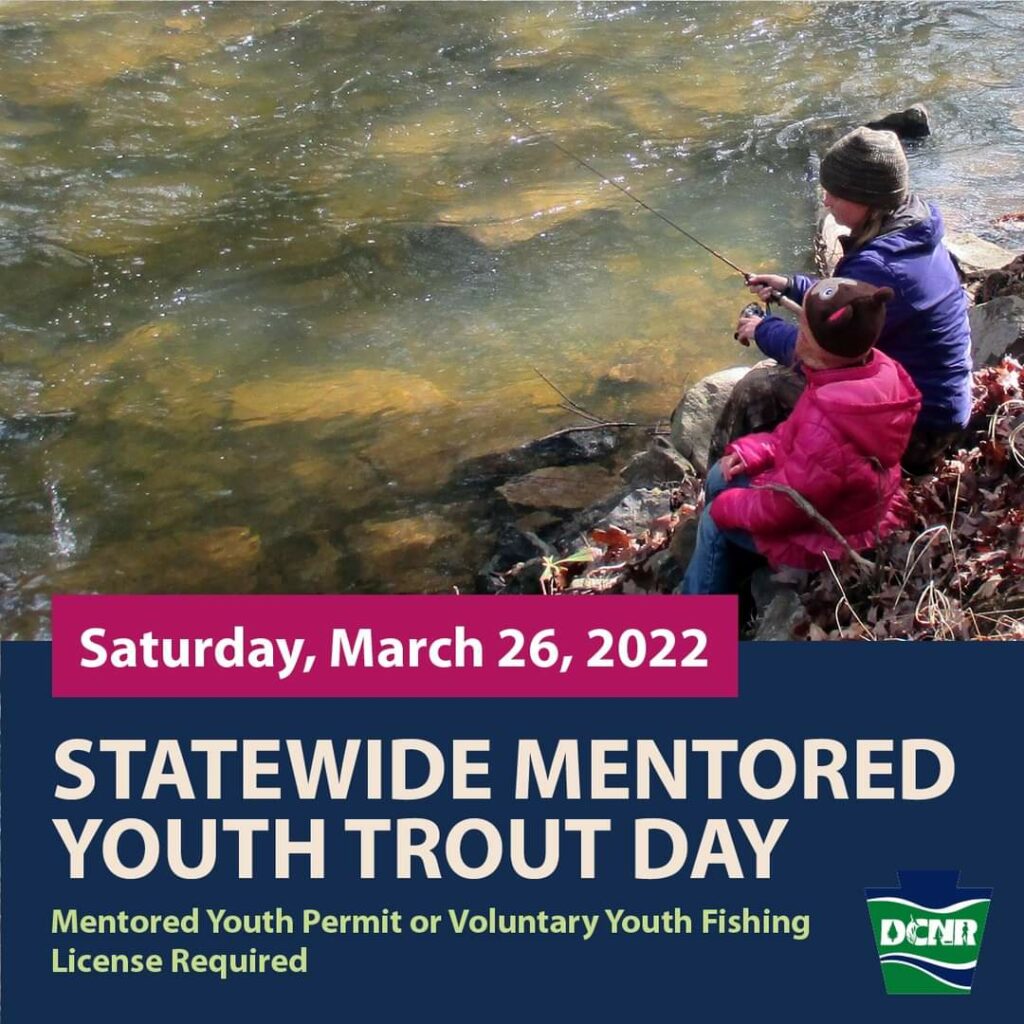 Stocking
The Pennsylvania Fish & Boat Commission (PFBC) will stock approximately 3.2 million adult trout in 696 streams and 128 lakes open to public angling. These figures, which are consistent with the number of trout stocked over the past decade, include approximately 2.2 million Rainbow Trout; 686,000 Brown Trout; and 293,000 Brook Trout. As with past practice, the average size of the trout produced for stocking is 11 inches in length with an average weight of .58 pounds.
2022 Adult Trout Stocking Schedule – click to view. Navigate by county and date to review stocking schedule for the season throughout the state.
In 2022, anglers will have an excellent chance to catch large, trophy-sized trout. This year, the PFBC will stock approximately 70,000 brood fish, which are 2 ½ year-old and 3 ½ year-old hatchery-raised Rainbow Trout, Brown Trout, and Brook Trout measuring 14″-20″. Roughly 70% of these large fish will be stocked into streams and lakes during the preseason prior to opening day of trout season, and 30% will be stocked during in-season replenishment stockings.
In 2022, the PFBC will stock approximately 13,000 golden Rainbow Trout. In addition to being stocked during the preseason period before opening day, these highly prized fish featuring vibrant golden-orange pigmentation and weighing an average of 1.5 pounds will be stocked during in-season replenishment stockings. Approximately 80% of golden Rainbow Trout will be stocked during the preseason, and approximately 20% will be stocked in-season.
In addition to trout raised at state fish hatcheries, PFBC cooperative nurseries operated by sportsmen's clubs and other groups across the state will add another 1 million trout to waters open to public angling throughout the year.
To view the regulated and stocked trout waters in Columbia County, click here.
To view the regulated and stocked trout waters in Montour County, click here.
New stocking for 2022 in Columbia County
Mugser Run: An in-season stocking will be added to the 4.7-mile section of stream extending from Fisherdale Road bridge downstream to the mouth. Formerly, this water had been stocked only during the preseason.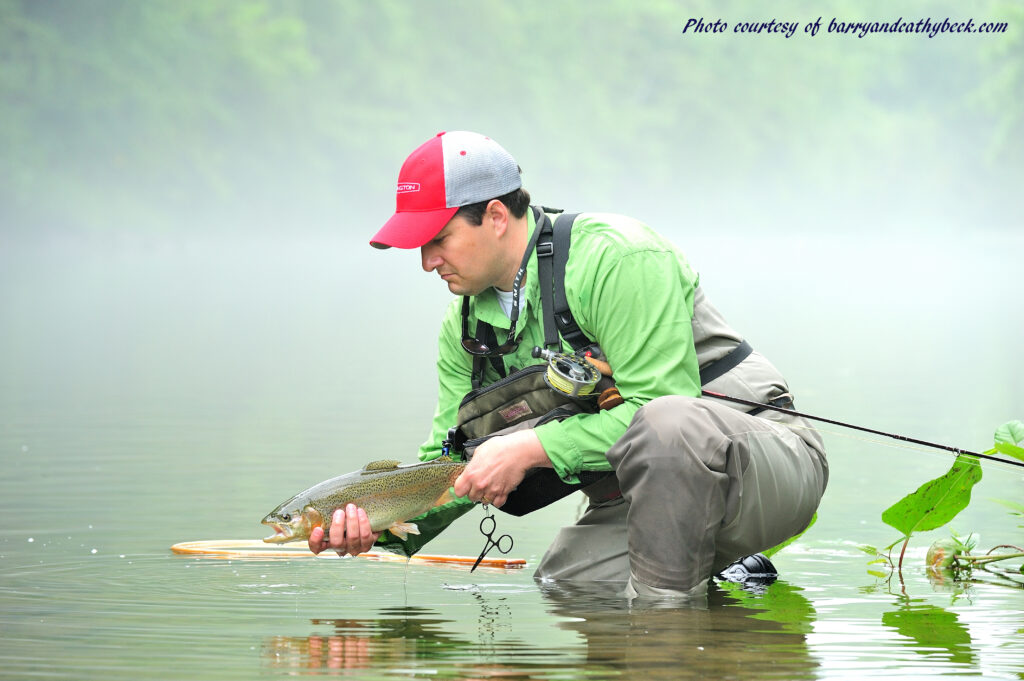 Where to Fish
In addition to the stocked waters, Pennsylvania also has thousands of wild trout streams. These streams are a great resource and offer a different challenge and reward for anglers. Use the PA Fish & Boat Commission's interactive map to find a stream, boat access, stocked trout lake and more.
Or, simply navigate the interactive map resource below to locate the perfect stream to fish! Simply close the default PFBC popup window and begin navigating the map, using the filter options on the left side to locate specific waters. Map will typically display best on a desktop or tablet screen.
Still looking for some suggestions of where to start? Here's some ideas from a local expert, John "Toast" Oast.
John "Toast" Oast is a professional kayak angler and host of the popular Fishyaker YouTube channel. His channel has received over 3 million video views, and John regularly posts videos with fishing tips, highlights, conditions, gear reviews, and more. A resident of Bloomsburg, Oast's kayak fishing exploits have been featured in various regional and national publications, videos, and television shows, and he travels extensively competing in kayak fishing tournaments and promoting the sport.
Guided Fishing
Want to hit the water but need some guidance or lessons? Connect with Barry & Cathy Beck, located in northern Columbia County. Fly fishing is what the Becks do, and have been doing for more than 30 years. They understand that what you are looking for may be different from the next person, or family, or group- so they offer options in programs that will hopefully be exactly what you are looking for. Visit their website to view program options, including private or group lessons as well as guided fishing trips and more, or contact their office directly at 570-925-2392.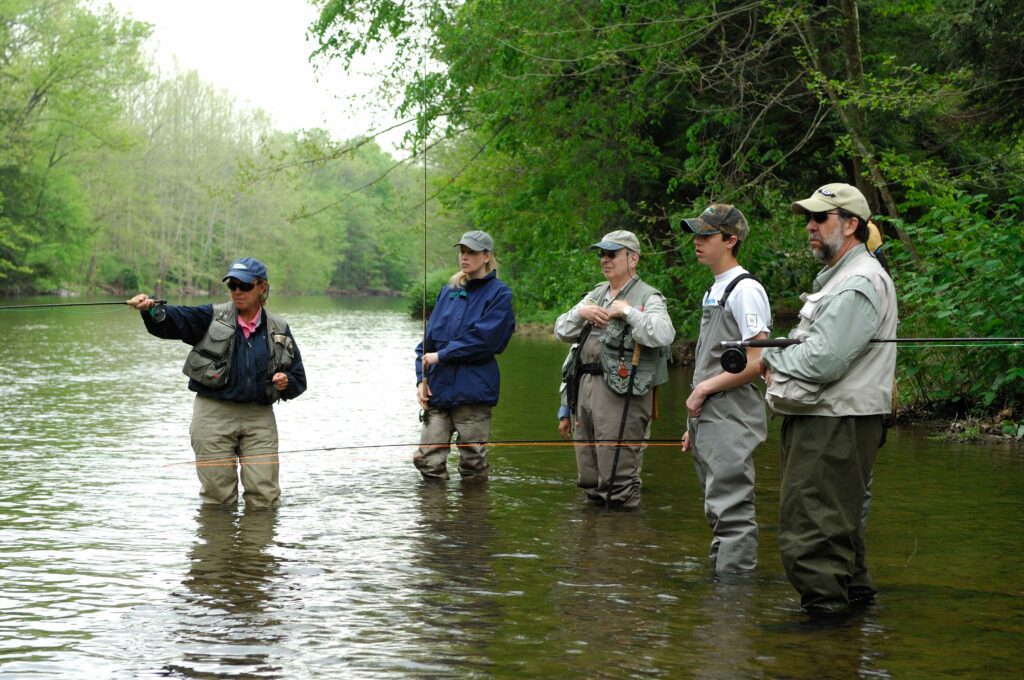 Toast's Top 5 Fishing Spots in Columbia & Montour Counties
#1: Kayak or canoe fishing float from Bloomsburg to Danville on the Susquehanna River
For those interested in a beautiful, scenic downstream float or fishing trip, launch at the Bloomsburg Airport PFBC access and take out at the Danville PFBC access. This is a longer trip, so it is best accomplished in a full day during the longer summer months. This stretch is great for anyone, from the novice to the advanced paddler. This float is best by paddlecraft, as during summer and lower-water periods, there may be extremely shallow areas and submerged boulders and ledges. Anglers on this stretch may catch smallmouth bass, muskellunge, walleye, catfish, and northern pike.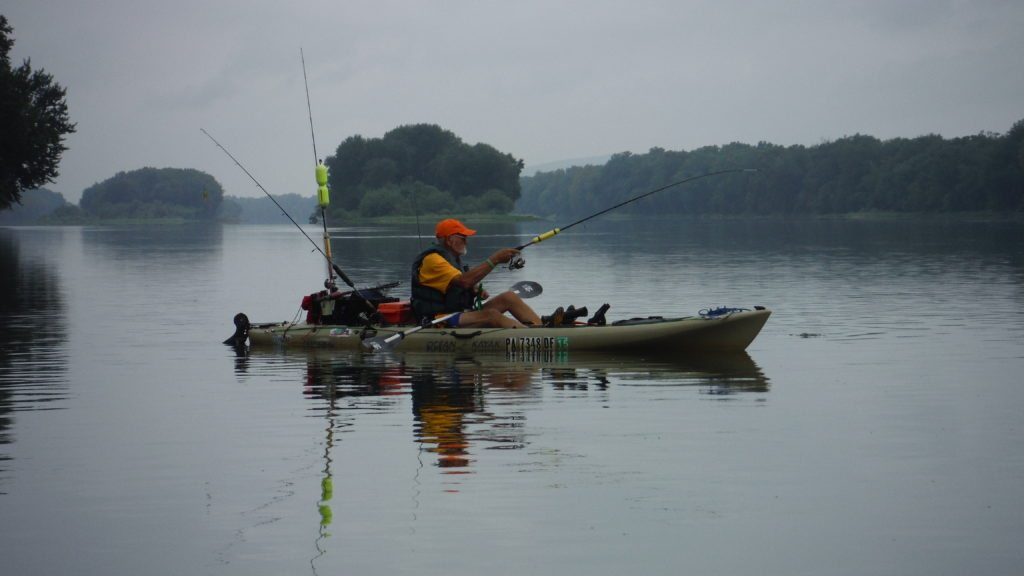 #2: Downstream of the I-80 Bridge on the Susquehanna River
This stretch, for approximately one mile downstream of the I80 bridge in Columbia County, is accessible by most any watercraft, from multiple access points, and partially by shore anglers. It combines shallow elevation changes with moving water, as well as deeper areas. Anglers on this stretch may catch smallmouth bass, muskellunge, walleye, catfish, and northern pike.
#3: Fishing Creek
Fishing Creek is one of the Pennsylvania's legendary fishing destinations for avid trout anglers. There are numerous public and private fishing areas along the creek, from I-80 northward.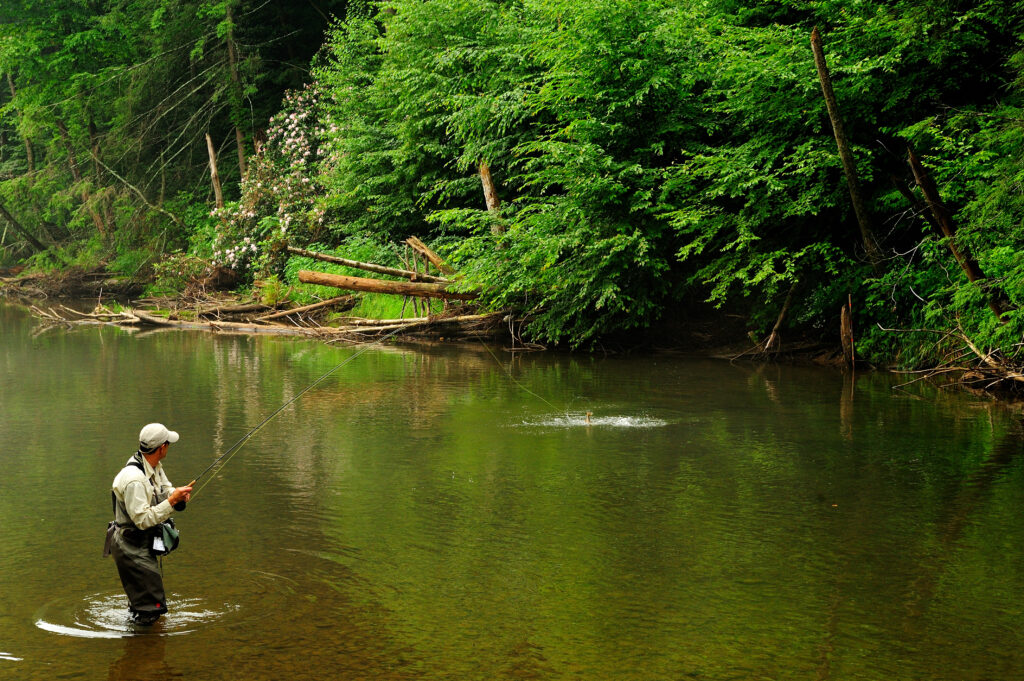 #4: Weiser State Forest, Roaring Creek Tract
This often overlooked chain of three lake reservoirs and connecting creek are great locations for anglers and owners of canoes and kayaks. Special regulations exist for each of these bodies of water, so check with current posted and online regulations. Anglers may catch smallmouth and largemouth bass, pickerel, catfish, and panfish.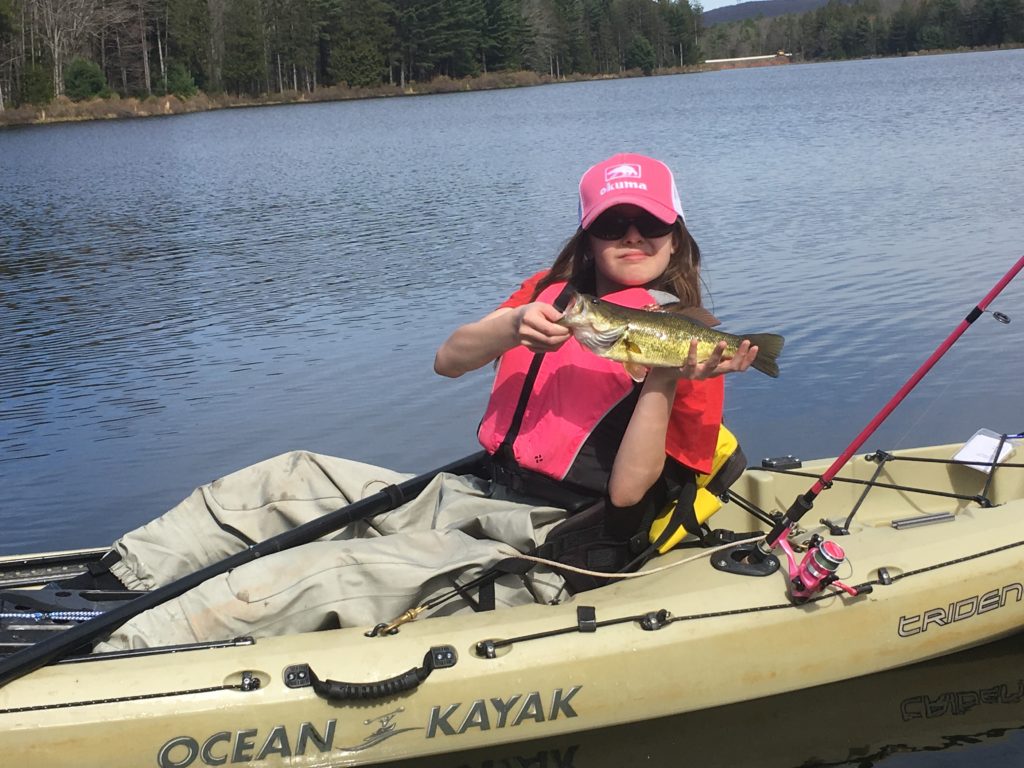 #5: Bloomsburg Town Park
Looking for a great place to take the family for a picnic or to introduce a child to fishing? Bloomsburg Town Park has both access to the Susquehanna River and the park's small lake impoundment. Anglers and paddlers may fish from the river's shore or launch small watercraft, or fish from the shore at the relaxing environment of the park lake. Anglers along the river may catch smallmouth bass, muskellunge, walleye, catfish, and northern pike. Anglers in the lake may catch largemouth bass, catfish, panfish, and carp.
Extend Your Visit
Plan on adding a few extra days to your fishing adventure, whether it be a solo trip, a trip with your best pals, or an outdoor-themed family vacation. The area is home to many fantastic attractions, including Knoebels Amusement Resort, Bill's Old Bike Barn, Ricketts Glen State Park, the Montour Preserve, 25 historic covered bridges, and much more. Check out some of the options by visiting our Area Attractions page. Want some pre-planned itinerary ideas to get you started? Visit our Day Trips & Weekend Getaways section! Just need to fine tune your outdoor visit? You'll find plenty of information on our Outdoor Recreation pages.