by Bob Stoudt
Director of the Montour Area Recreation Commission (MARC)
Even though 2020 will go down in the books as a year that most of us would rate as "do not recommend", the year has had the unexpected benefit of reintroducing many to the great variety of parks, trails, and other outdoor recreational opportunities that exist in our own backyards.  Residents of Montour and Columbia Counties and visitors to our region have an amazing selection of options from which to choose, ranging from family-friendly rails-to-trails to hair-raising mountain biking trails better suited to advanced riders.  The Montour Area Recreation Commission (MARC), the Columbia-Montour Visitors Bureau (CMVB), and many other partners are working every day to improve and expand our communities' outdoor recreational offerings and there are quite a few exciting upgrades in the works for 2021 and coming years. 
MARC and CMVB staff are as well-versed as anyone in the amenities our region has to offer, but even we were surprised when we began working to create an all-inclusive inventory of the parks, trails, and other facilities in our region. In fact, when the driving, site visits, and mapping were done, we were amazed to realize that Montour and Columbia Counties boast an amazing 148 miles of trails at 70 sites totaling more than 97,000 acres! You're looking for a bit of socially-distant time outdoors? Yeah – we've got that!
Each park and trail has its own unique charm and history. Here are a few of the more popular sites in our area, along with some exciting upgrades planned for coming months.
Hess Recreation Area
The Hess Recreation Area in Danville, often known by locals as Hess Field, offers more than 100 acres of forests, wetlands, and sports fields, as well as more than three miles of trails, including the oldest known rail-to-trail in the United States.  The J. Manley Robbins Trail, also known as the Robbins Trail, the Danville Bike Path, or the Hess Loop Trail, has been in use as a trail since at least 1897!  Originally created in the mid-1800s to allow the transport of iron ore and limestone from quarries north of Danville to iron furnaces in town, the grade was upgraded to a narrow-gauge railroad in the 1860s and remained in use until the early 1890s.  By 1897 however, rail use had ended and a group of local residents organized as the 'Danville Bicycle Club' to convert the grade into a dedicated bicycle path.  The Danville community has been enjoying the beautiful streamside trail ever since.  Visitors to the trail can expect to find new trail mile markers and interpretive signage along the trail in coming months as MARC works to continue planned upgrades to the trail.  The trail is open to pedestrians and bicycles and pets on leash are welcome. Learn more about the history of the Robbins Trail by watching the recent segment of "Get Out on the Greenway" produced by the Susquehanna Greenway Partnership.
Montour Preserve
The Montour Preserve, located northeast of Washingtonville, offers more than 650 acres of forests, fields, and picnic areas, as well as the 165-acre Lake Chillisquaque.  The Preserve boasts more than seven miles of trails, including the popular Goose Woods Trail (which provides access to the Preserve's sugar shack) and the Chilisuagi Trail, which offers a nearly four-mile loop around the lake.  Signage for the family-friendly Planet Walk, located along the Chilisuagi Trail, has recently been upgraded and installation of new mile marker and interpretive signage is underway along the Goose Woods Trail, Wildlife Management Trail, Ridgefield Point Loop Trail, and the Chilisuagi Trail.  Watch for more trail surface improvements and other upgrades in coming months and watch for special celebrations of the 50th anniversary of the Montour Preserve in 2022.  Trails at the Montour Preserve are open to pedestrians only; bicycles and pets are not allowed.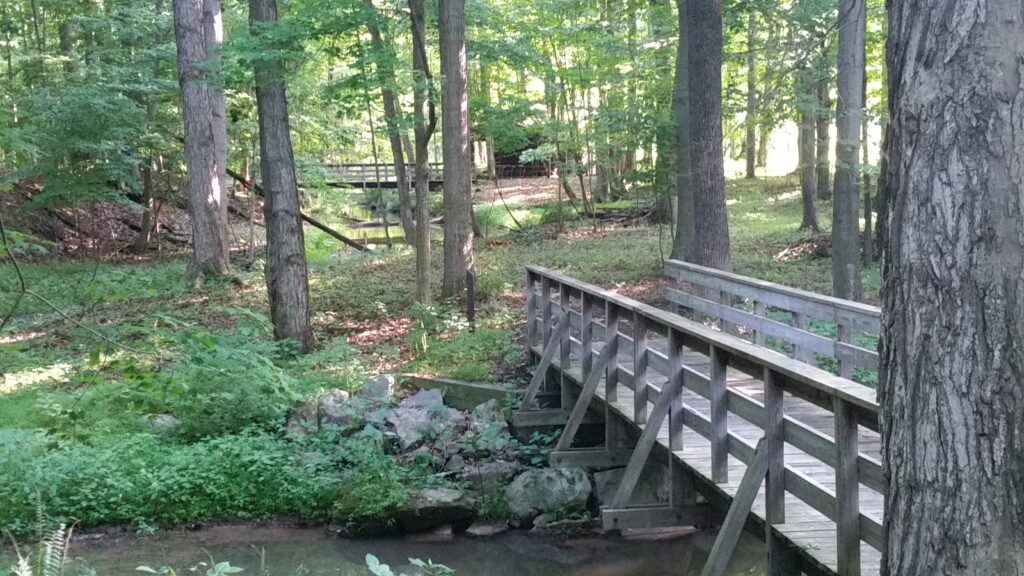 North Branch Canal Trail
One of the newest trail resources in our region is the North Branch Canal Trail.  Though the trail is relatively new, the trail corridor has a long and interesting history as a vital part of our region's transportation network.  Originally constructed in 1828, the North Branch Canal was designed to provide a more reliable alternative to river travel.  The canal was part of a state-wide network that carried people, foodstuffs, and a variety of goods – including anthracite coal, pig iron, limestone, brick, lumber, and farm products – throughout the region.  The North Branch Canal operated from 1831 until being decommissioned in 1901, largely because of competition from the rail industry.  The remains of the canal sat unused for more than 100 years until being reimagined as a regional trail corridor.  The first 6.2 miles of the trail in Montour and Columbia Counties were opened to the public in 2015 and expansions into Danville and other communities are planned in 2021 and coming years.  Trail visitors today can see the remnants of the old canal, along with ample opportunities to view wildlife and scenic views of the North Branch Susquehanna River.  The natural surface trail is open to pedestrians, bicycles, and pets on leash.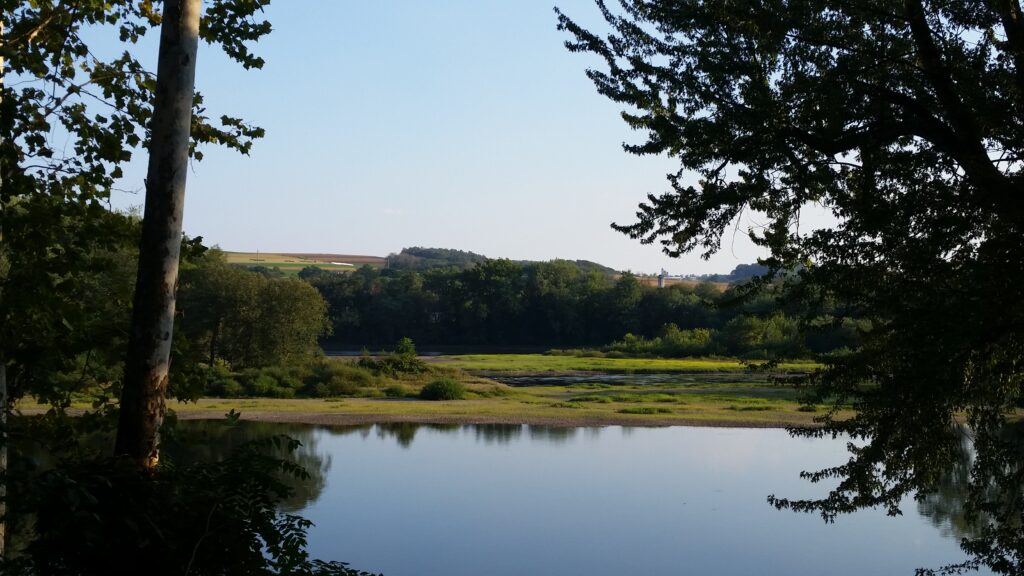 Hopewell Park/Danville Borough Farm
The Hopewell Park / Danville Borough Farm Trail System offers visitors a much different user experience.  Located east of Danville off of US-11, this trail system has been purpose-built as a mountain biking trail network.  With more than ten miles of trails already built and improvements in the works, these trails appeal to those looking for an exciting mountain biking challenge.  Trails are open to bicycles, pedestrians, and pets on leash, but users are cautioned that hunting is also allowed at the site by special permit from Danville Borough.  Seasonal trail closures are posted during some hunting seasons, so be sure to watch for signage at the trailheads.  In addition to ongoing trail improvements, watch for new plans for a major upgrade to the site's pump track.  Hopewell Park, the nearby Geisinger Stewardship Forest trails, the Weiser State Forest – Roaring Creek Tract trail network, and other regional mountain biking trail systems are quickly making our region an increasingly popular mountain biking destination.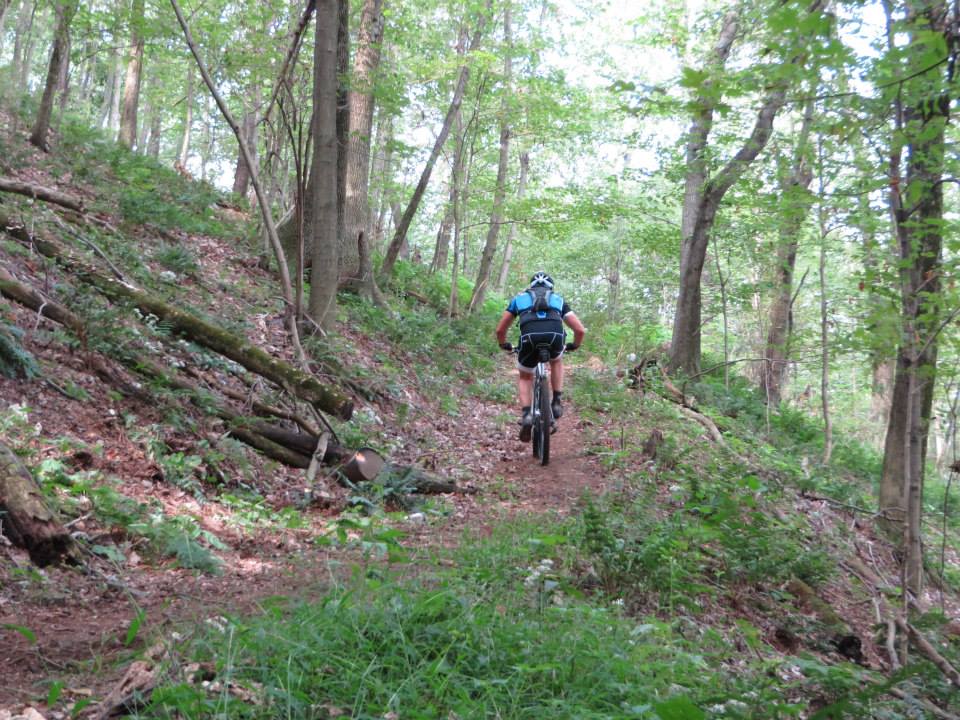 To find these and many other parks, trails, and outdoor recreation sites in Montour and Columbia Counties, please visit the "Outdoor Recreation" section of the CMVB's website. Your friends and neighbors have been working for generations to create opportunities for all of us to enjoy and many great new opportunities are on their way in 2021 and beyond. As challenging as this year has been, these hard times will pass and we're looking forward to seeing you soon out on the trail.
On behalf of the Montour Area Recreation Commission, best wishes to all for a safe and happy holiday season.
Bob Stoudt
Director, MARC