by Nancy Bishop
It's cold. It's January. There's still a pandemic.
Tired of staying in the house watching TV? What is there to do? Well, put on a mask, grab your hand sanitizer and your car keys. There's still plenty to do while staying safe.
Back last March when this all started, we stayed in the house the first week, but then needed to get out and do something – anything really! So, what started as going to pick up a newspaper because we prefer an actual paper rather than reading it online, became a daily drive exploring the area. After buying the paper at one of the outdoor boxes, we would pick a different road every day and see where it took us. No GPS allowed. This was to be an adventure. Sometimes, while sitting at the end of a dead-end road, we'd wonder why this was "fun," but it did keep us busy and entertained.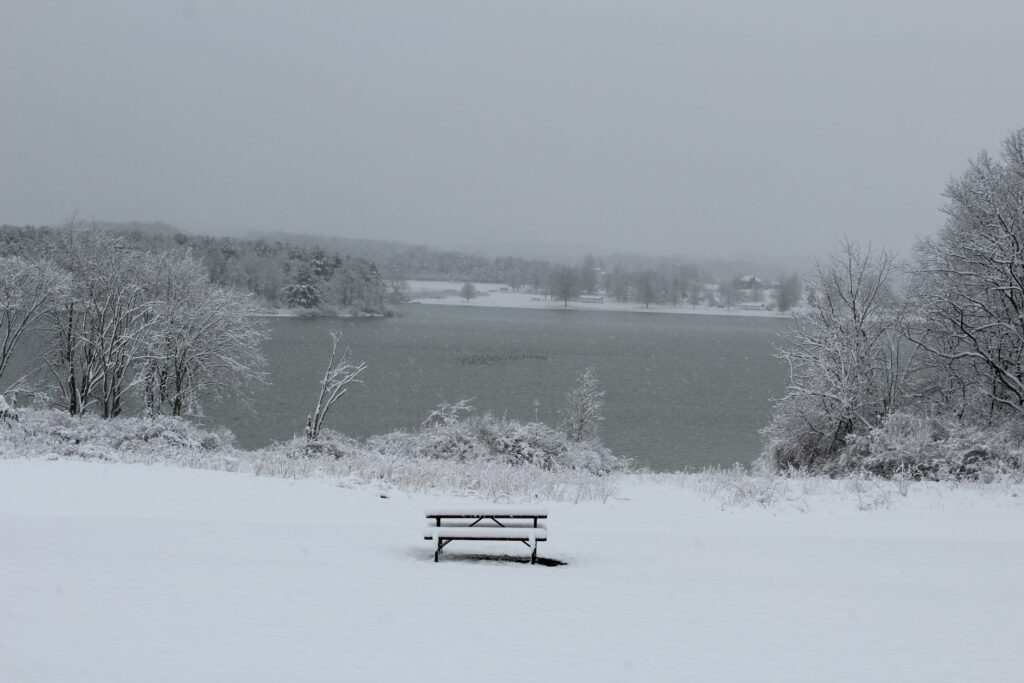 So here we are 10 months later and with a few more businesses open, there really are a lot of interesting possibilities for an adventure.
Over off Rt. 93 in Nescopeck is Country Folk Gifts. Home décor and much more. It's a country store with a little bit of everything. Unfortunately, it's only open by appointment now because of the pandemic. Nearby on Rt. 93 is Broyan's Farm Market. Open year-round, Broyan's not only offers seasonal fresh produce, it has products ranging from its own spice blends, salsas, salad dressings, homemade pies and cookies, soup and sauce mixes to Pixie Soaps and – my favorite – Milkhouse Creamery ice cream! The deli offers homemade soups and hoagies, so grab some lunch to enjoy on your day of adventuring.
The day I visited I could not resist buying Broyan's Roasted Garlic & Parmesan salad dressing and their Mild Summer Salsa. So good!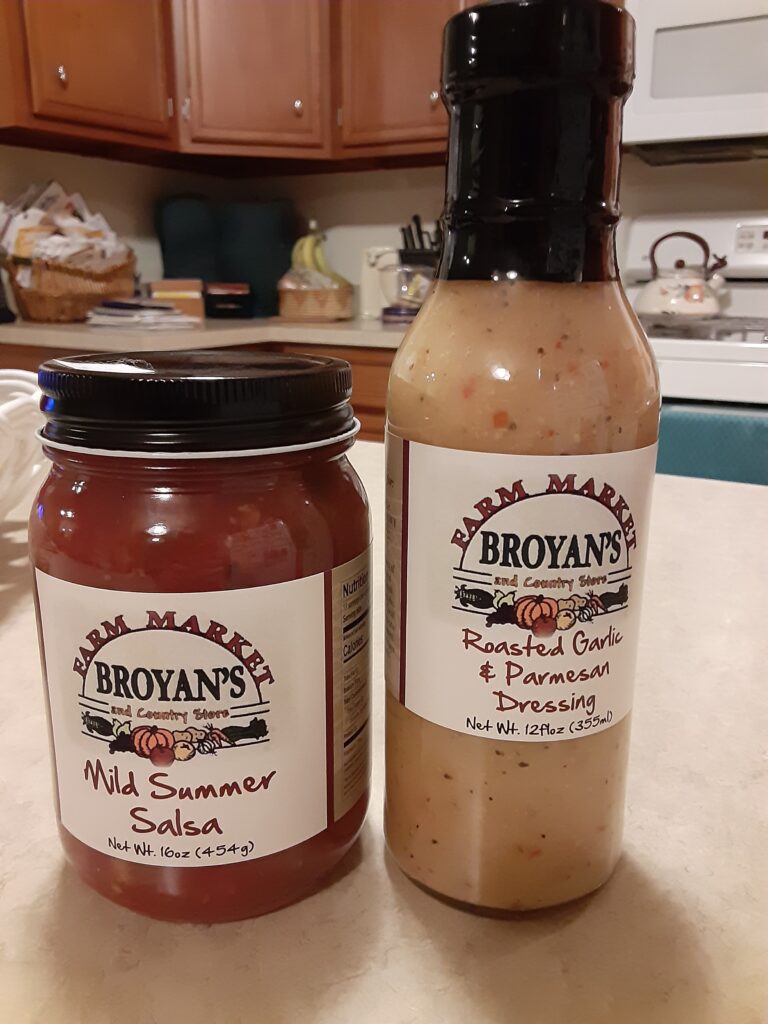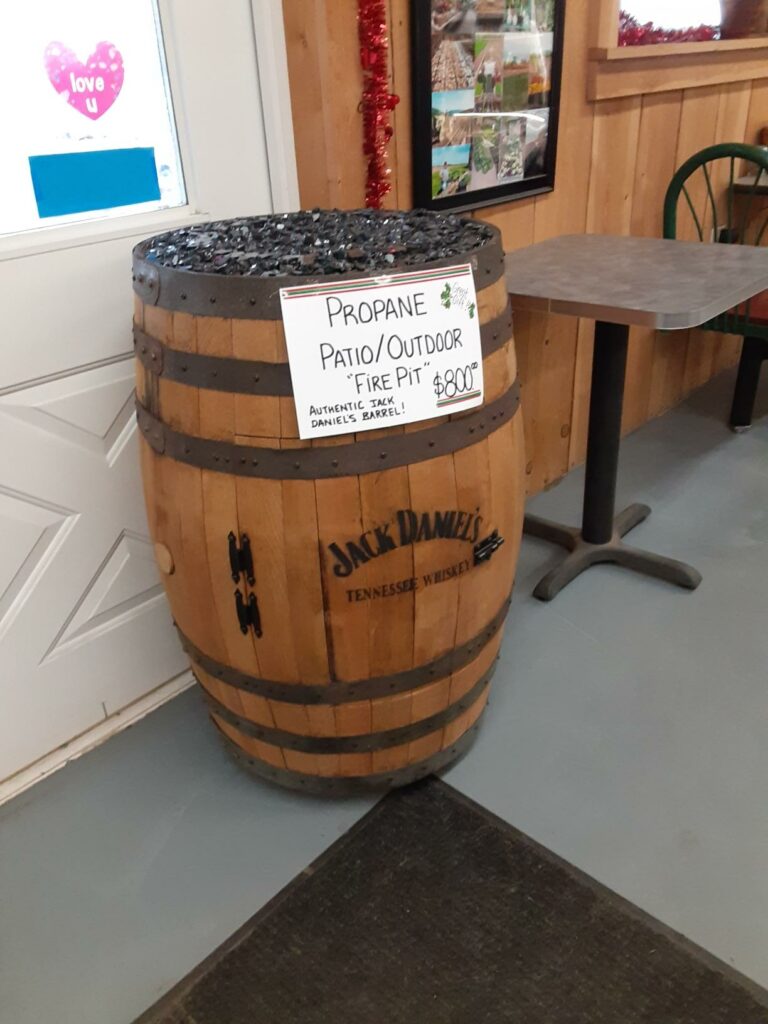 While you're in the area, you also could visit the Amish Pantry. Family-owned and operated, the store offers Amish-made foods and other products. They have a deli and even a large line of gluten-free products. I love their sliced American horseradish cheese.
Next on your adventure, head to Berwick for a little history. The Jackson Mansion, located in downtown Berwick, was built between 1877 and 1879 for Colonel Clarence Jackson and his family. Jackson was a Berwick native who was active in the American Civil War. While the mansion is currently closed through April 2021 for tours, you can still enjoy the mansion from the sidewalk and snap a few photos. When the mansion re-opens for tours, you can call 570-520-4110 for tour information and reservations.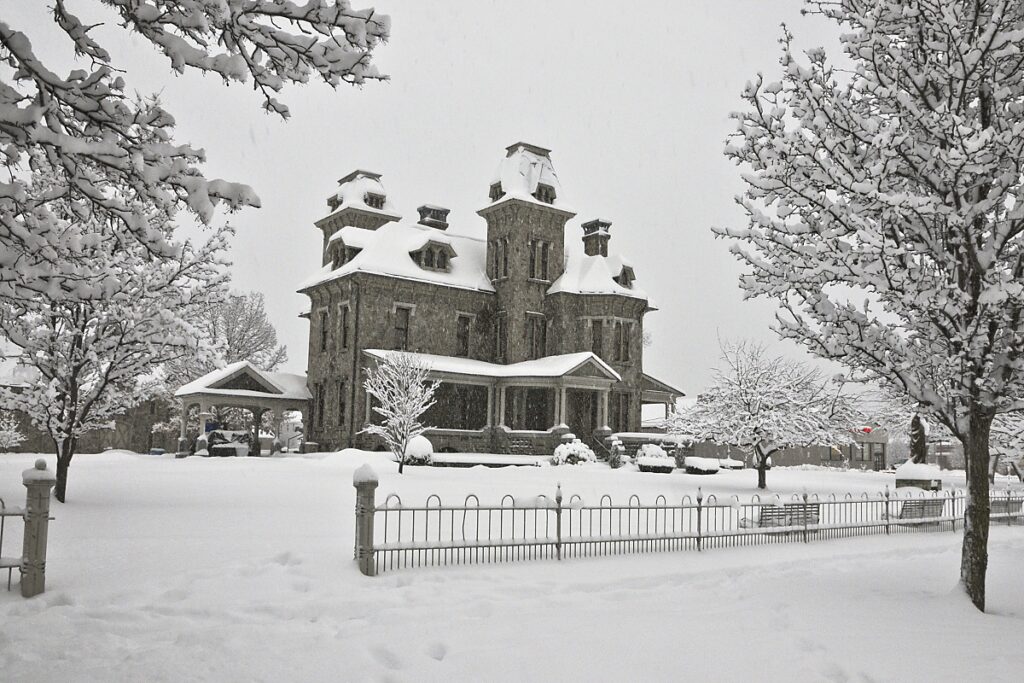 Another interesting place to visit in the area is the Beyond the Blend Market, located on Front Street in downtown Berwick. Open Monday and Wednesday 2 p.m. to 7 p.m. and Saturday 8 a.m. to 2 p.m. it's a year-round farmers market that has local meats, cheeses, eggs, fruits and veggies and a variety of local artisans and vendors.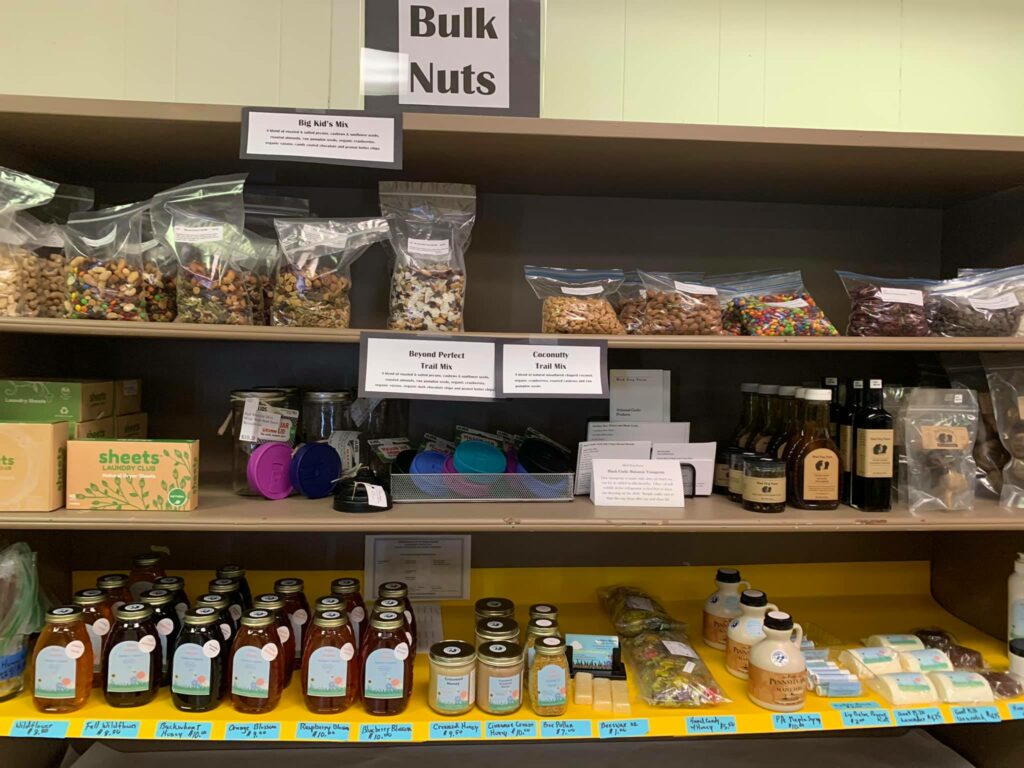 While you're over in the area, another unique destination is Bill's Old Bike Barn. You know it's going to be unique when the directions have you turn off Route 11 between Berwick and Bloomsburg at the two dinosaur statues! Bill Morris has assembled a large collection of vintage motorcycles and Americana memorabilia, especially 1939 New York World's Fair items. Opened in 1998, the Barn has everything from vintage European carousel horses to a military display complete with foxhole, a '45 NOS Military Bike, a 30-caliber machine gun and palm trees finished off with Spanish moss. No detail was left out, right down to the 1940 Military parachute that covers the display. The museum recently unveiled handheld audio tours so visitors can learn some of the back-stories of the museums treasures, told by Bill himself. Call 570-759-7030 for hours of operation and any pandemic restrictions.
Follow up your visit with lunch at the Forge Pub & Eatery Forge Pub & Eatery on West 11th Street in Berwick. Call 570-520-4165 for reservations. Their house-made chips that come with the sandwiches and burgers are delicious. I've also enjoyed their tuna/cheese salad – tuna, cheese, tomatoes and cucumbers over spring mix.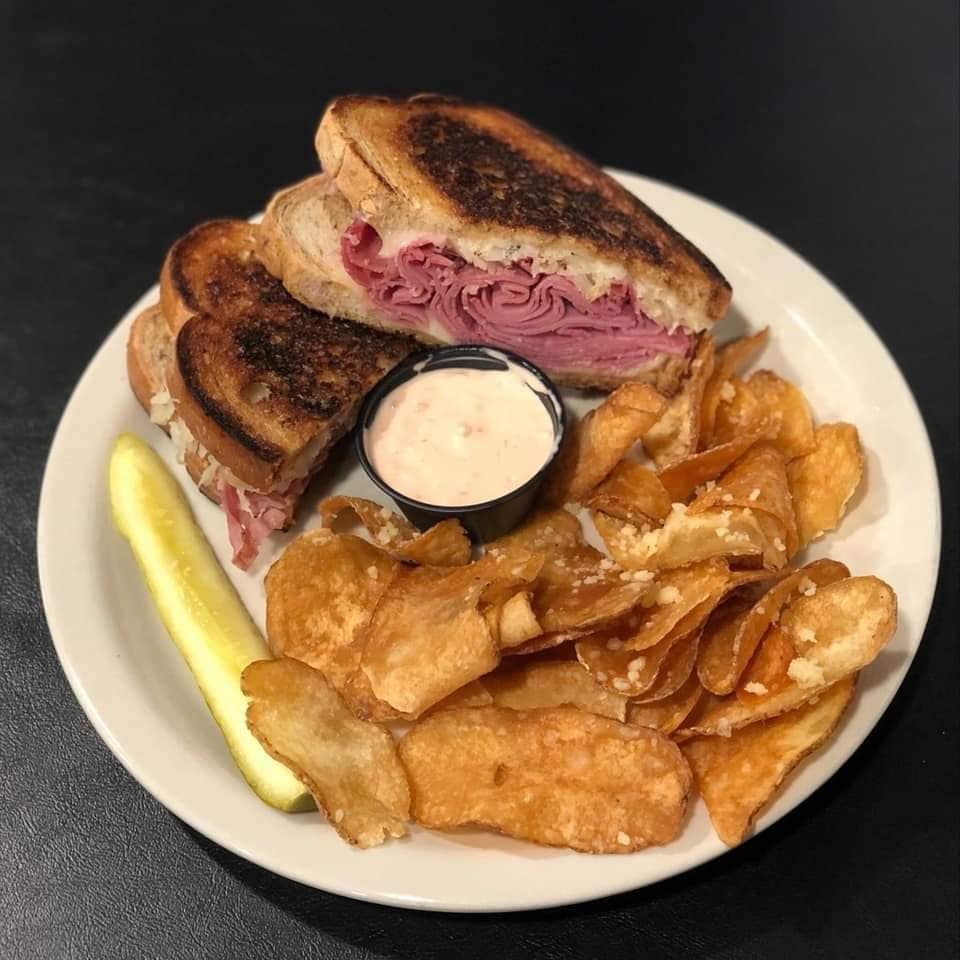 Looking for some time outside in the fresh air? Hiking and exploring at the Montour Preserve near Danville is always a great option to pass the time and get some exercise. Unfortunately, because of the pandemic the popular annual maple-sugaring program in late winter has been canceled this year, but the more than seven miles of trails around the 165-acre Lake Chillisquaque are still available. The Preserve is open dawn until dusk daily. Like to cross-country ski? The Preserve is a great place to do it if there's snow on the ground.
After spending time outdoors and building up an appetite, head to Danville and enjoy dinner at one of the many great restaurants there like LT Evans Eatery & Draft House on Walnut Street. LT Evans is currently offering both takeout and dine-in options. Whether you're in the mood for wings, a burger, crab cakes or a prime rib dinner, you'll find it at LT Evans.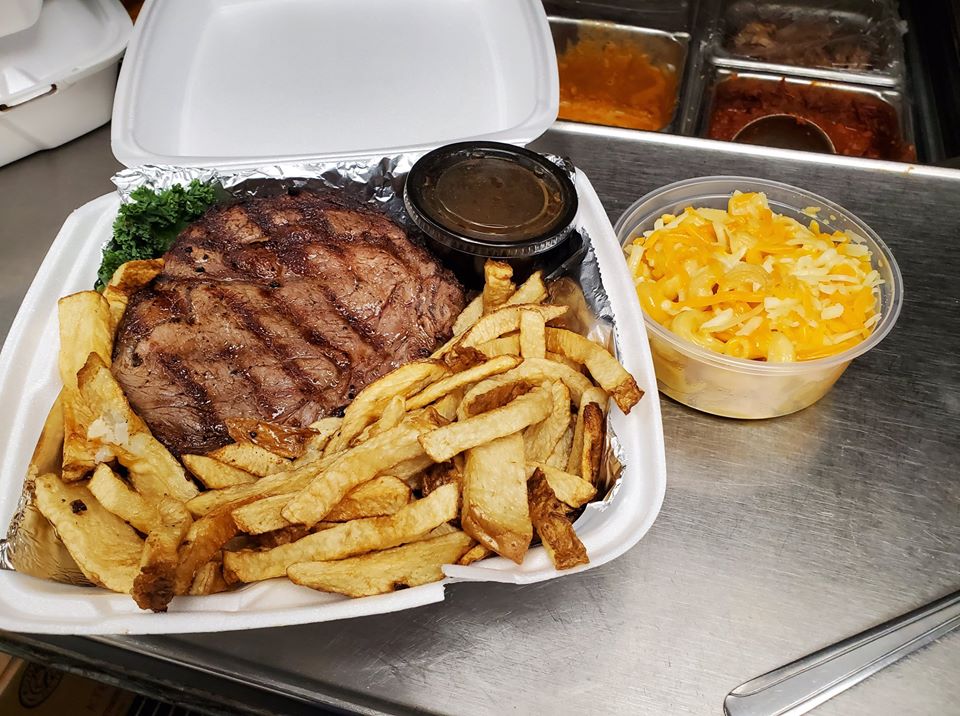 Even though many activities have been cancelled during this pandemic, there's still lots to do in Columbia and Montour counties. Please support local businesses while practicing safety. Wear a mask, observe social distancing and wash your hands!