CLICK HERE TO VOTE FOR THE SUSQUEHANNA RIVER NORTH BRANCH!
Department of Conservation and Natural Resources (DCNR) Secretary Cindy Adams Dunn announced the public is invited to again vote online for the 2023 Pennsylvania River of the Year, choosing from among four waterways nominated throughout the state.
The Conestoga River, Perkiomen Creek, Schuylkill River, and Susquehanna River—North Branch are the nominations for the 2023 River of the Year. Nominations were based on each waterway's conservation needs and successes, as well as celebration plans if the nominee is voted 2023 River of the Year.
Dating back well over 300 million years, the Susquehanna River Water Trail's North Branch is a waterway rooted in history and unparalleled beauty. Steep forested hills, staggering cliffs, Native American lookout points and sacred sites, remains of historic canals and ferry systems, quaint downtowns, and countless connections to industrial booms like the anthracite coal period of the 1800s are unique reminders of this water trail's fascinating past and unrivaled magnificence.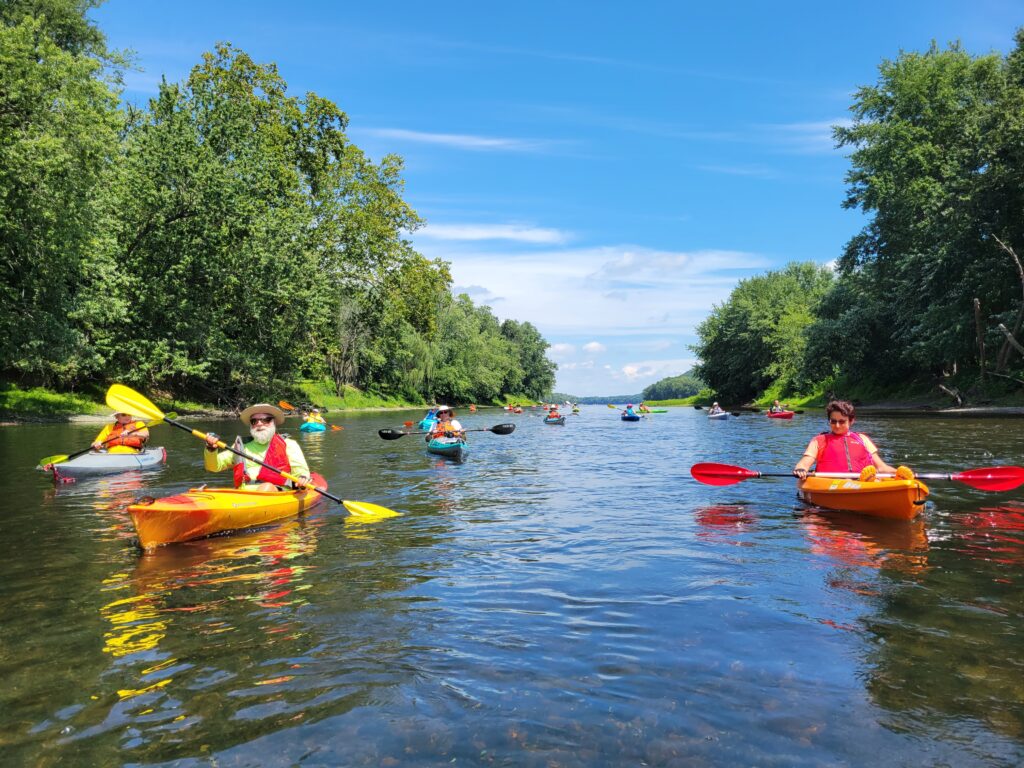 Flowing from the New York State line to Sunbury, PA near Shikellamy State Park at the confluence with the Susquehanna River's West Branch, the North Branch meanders through eight Pennsylvania counties including Susquehanna, Bradford, Wyoming, Lackawanna, Luzerne, Columbia, Montour, and Northumberland. Co-managed by the Endless Mountains Heritage Region and the Susquehanna Greenway Partnership, this water trail is widely used by paddlers, anglers, recreational boaters, and wildlife enthusiasts. Recreationalists enjoy the calm, class-I waters which serve as both a playground for experienced boaters to explore the area's natural and historic offerings, as well as a learning ground for new and novice paddlers to develop their skills. In addition to the paddling opportunities along the waterway, visitors are surrounded by abundant history. These historic connections earned the water trail a "National Recreation Trail" designation by the National Park Service in 2009 as part of the larger Captain John Smith Historic Trail system; a recreation trail that celebrates the exchange of goods and cultures between the early, famed explorer of the Chesapeake Bay and the native peoples of the Susquehanna River basin.