Breweries & Wineries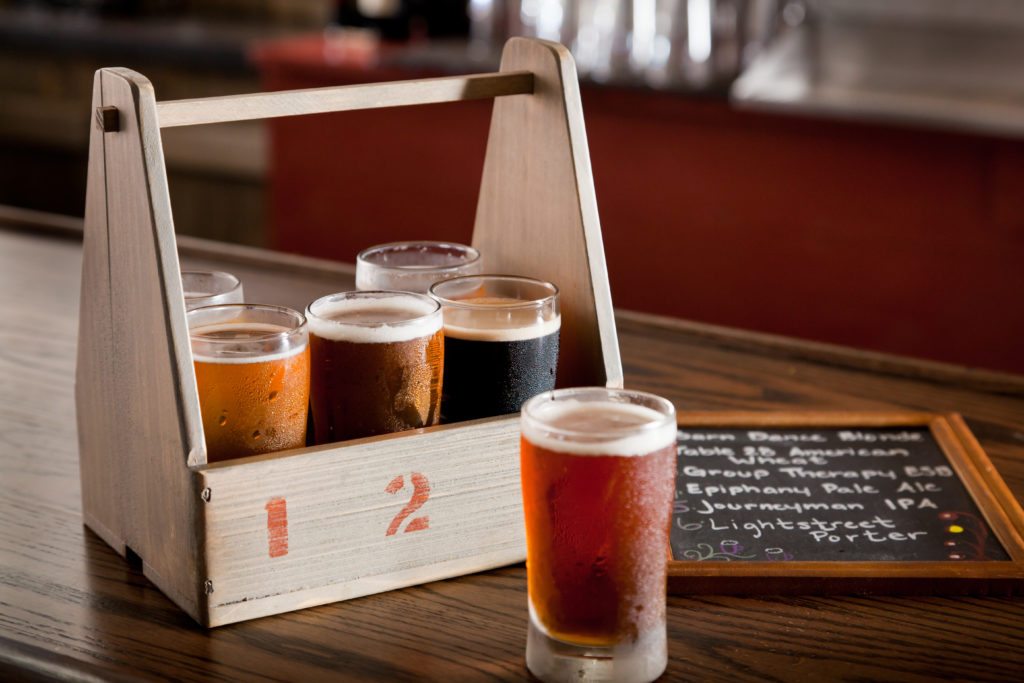 Enjoy fresh, local food and handcrafted beer at our brew pubs along the River Rat Brew Trail or savor sips at our wineries. Spend a day with friends or a romantic weekend with your significant other. Don't forget to take your favorite brews and bottles home with you. Request our Brew Trail brochure or Winery rack card to start planning your adventure today!
For a full list of our member wineries, visit the "Wineries" section of our our business directory.  To check out our member breweries, visit the "Breweries" section of our business directory.
---
The River Rat Brew Trail: Blazing a New Trail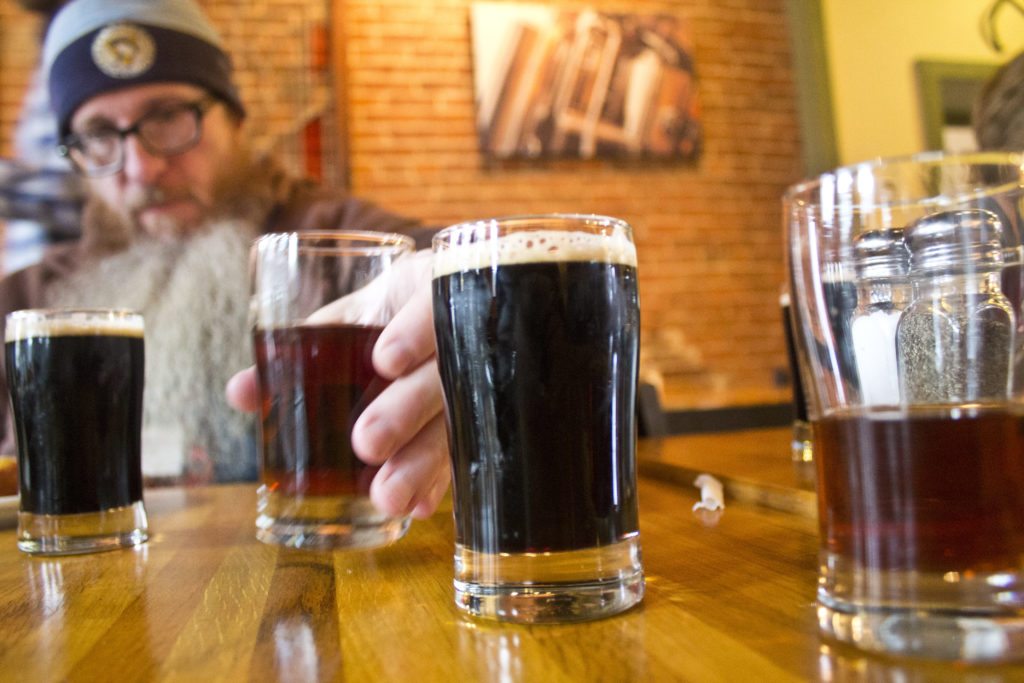 Visitors coming to the area this year will have the opportunity to experience a different kind of trail, one that cannot be accessed by traipsing into the Central Pennsylvania forests. This trail can be found by venturing into one of the area's local brew pubs or tap houses. The River Rat Brew Trail is the region's first and only craft beer trail, and encompasses 15 local breweries across five counties: Columbia, Montour, Northumberland, Snyder, and Union. The Brew Trail was organized by the joint efforts of the Columbia Montour Visitors Bureau and the Susquehanna River Valley Visitors Bureau, and was unveiled to the public in early 2016. The trail's name pays homage to the people who live along the mighty Susquehanna River and to their ancestors whose lives depended upon the river and its resources. In addition to finely handcrafted brews, the River Rat Brew Trail provides travelers with a beautiful journey through Central Pennsylvania, full of rolling hills, fields, farms, forests, and the Susquehanna River.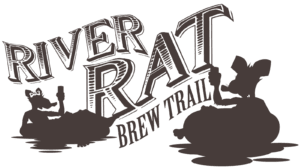 Each brewery on the trail produces their own varieties of craft beer and provides a memorable atmosphere to savor exquisite draft selections. Participants are invited to "Join the Rats" and begin the trail at whichever establishment they desire. For more information about the River Rat Brew Trail and how to get started, visit the official website: www.RiverRatBrewTrail.com.
The 2022 River Rat Brew Trail's Brewsic to Our Ears Summer Passport blends and harmonizes an abundance of flavors for craft beer enthusiasts at thirteen breweries in Central Pennsylvania. Visit all thirteen breweries and get your choice of either a River Rat Brew Trail hoodie or a t-shirt + bandana combo package. PLUS, all passport holders who complete the trail will receive a collection of 13 brewery logoed "vinyl record" coasters. This promotion ends October 31, 2022.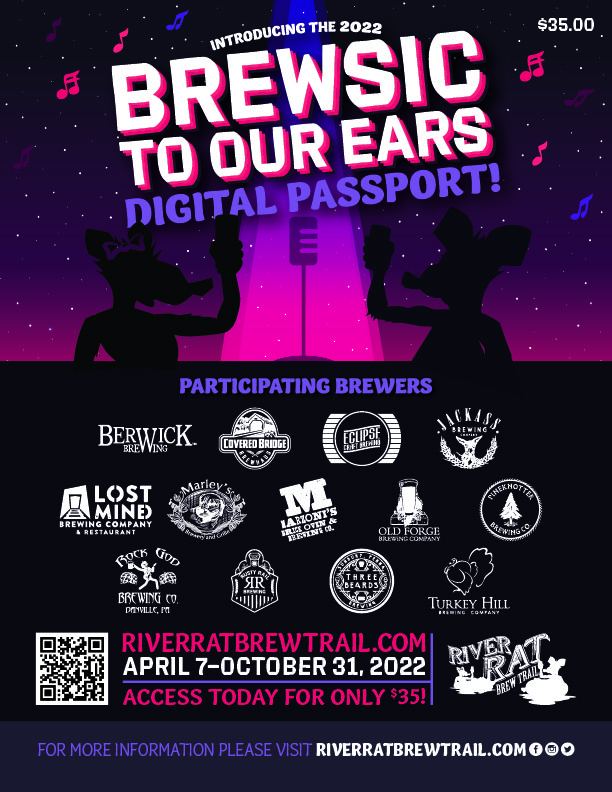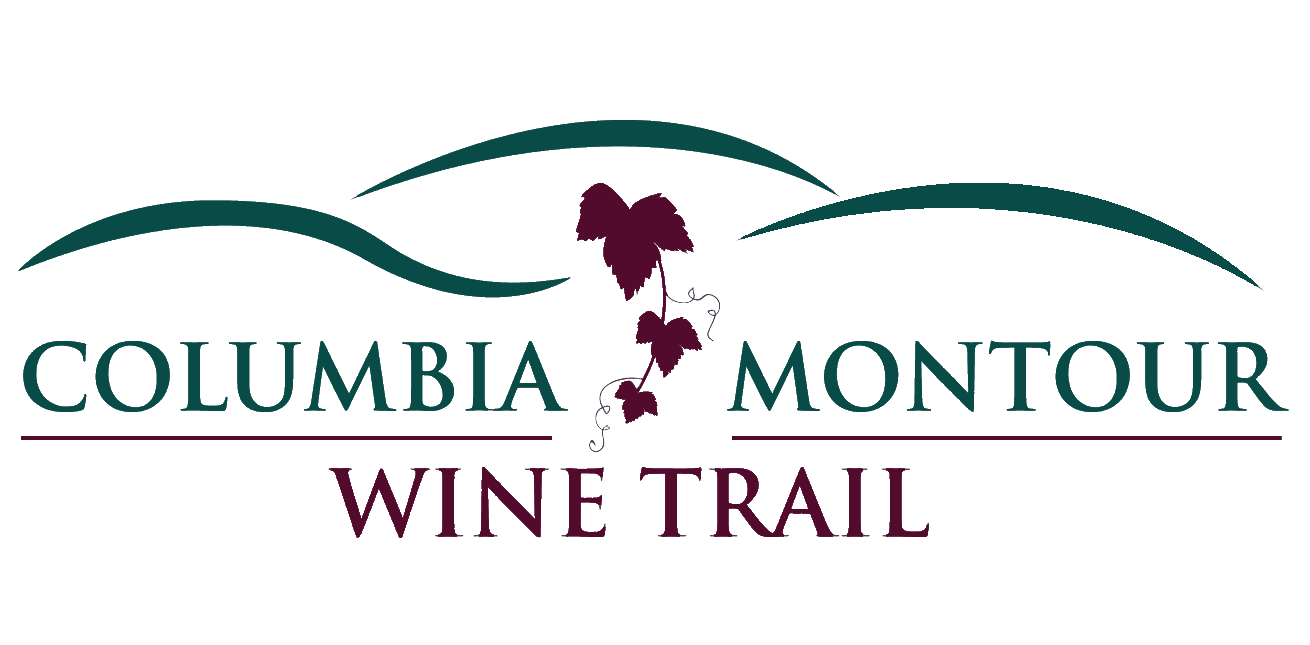 Trail Wineries
---
Seasonal Wine Trail Events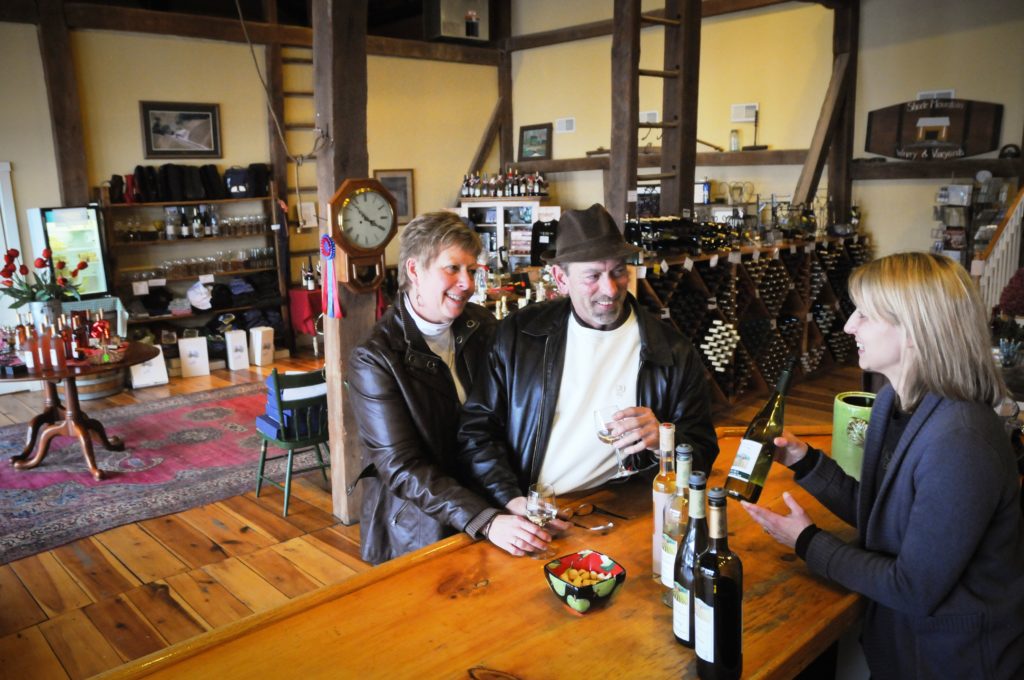 Each year, the wineries of Columbia & Montour counties host several seasonal events, allowing participants to enjoy a festive trip through the heart of the Central PA countryside. The counties have a number of fantastic local wineries. During each event, some of the area wineries will participate and offer special pairings and prize baskets for a few lucky winners. Tickets are traditionally FREE, but tasting fees may apply at several of the wineries. Check in regularly to see when the next trail event is coming up!
NEXT EVENT: 2022 Wine & Witches Halloween Trail