by Nancy Bishop
It's summertime. Time to grab a picnic and head to the outdoors! The days are sunny and hot. Take the family and get out of the house.
But what if you don't want to go to the fuss and work of putting a picnic meal together, making it something the whole family will like and then packing it all up? Instead, try ordering each person's choice from one of the area restaurants and take it to a nearby picnic spot. You'll be helping an area business out during the pandemic and you'll be having a special time outside in the fresh air building memories.
As I write this, it's National Ice Cream Day (celebrated the 3rd Sunday in July). And what better way to start off this picnic adventure than at Melonie's Kold Kup on Route 487 between Benton and Bloomsburg? You'll find something for everyone on the menu from burgers to wraps to sandwiches to full dinner meals like spaghetti and meatballs or grilled lemon haddock or fried chicken. And don't forget the ice cream. My favorite is the peanut butter sundae – lots of creamy peanut butter sauce over one of the best vanilla soft-serve ice creams I've had, topped with crushed peanuts and whipped cream. Yum.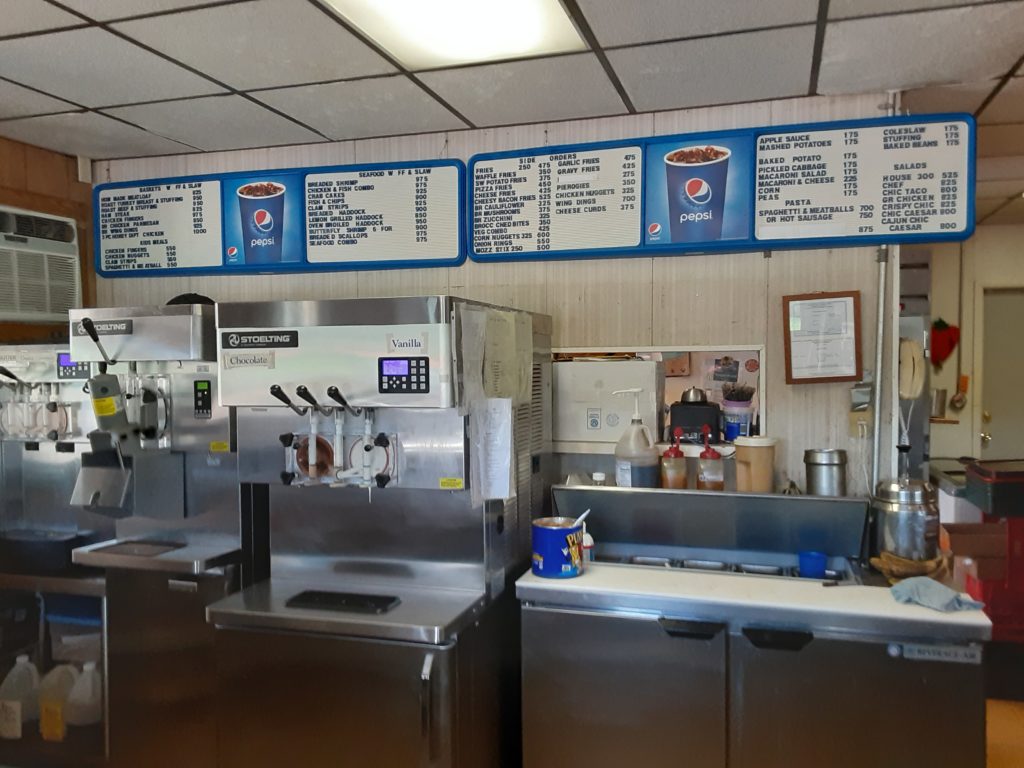 Grab your takeout order and head a mile or so up the road to the Twin Covered Bridges (East Paden and West Paden Bridges). The bridges, which are closed to vehicle traffic, cross Fishing Creek in a beautiful wooded area and there are picnic tables set up on the bridges. It's quiet and peaceful sitting there listening to the music of the creek rushing under the bridges. (Not to mention there's a roof over your head to protect you from hot sun or a sudden shower ruining your picnic.)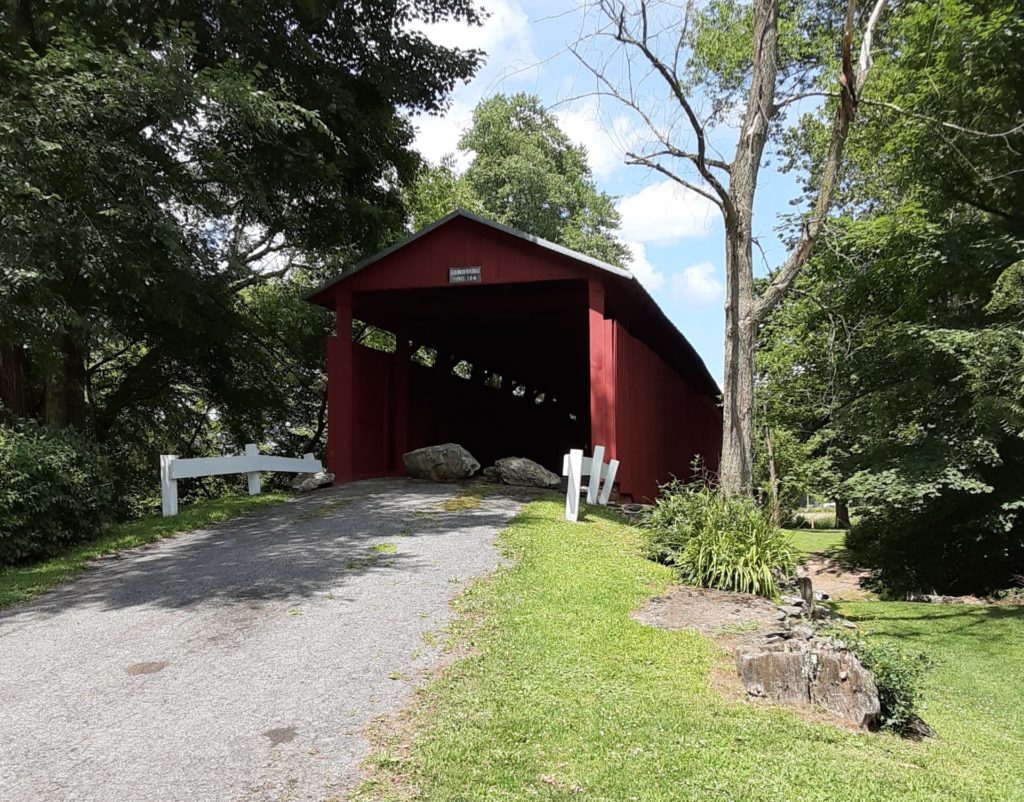 As a big fan of Leroy Jethro Gibbs on NCIS, of course I had to visit nearby Stillwater while I was at the Twin Covered Bridges. Stillwater, PA – which is the fictional birthplace of Gibbs on the show – also has its own covered bridge.
In the mood for Mexican food? Then order your takeout picnic from Playa Cancun just off Route 487 on Central Road in Bloomsburg. I especially like the Arroz con Pollo (chicken in a cheesy sauce served with rice and beans), but I also really like the shrimp fajitas, so I'm always torn between the two. Get your takeout order and then head north on Route 487 to the Lightstreet Park where you'll find a nice shady park with a couple of pavilions and a kid's playground. Or continue up Route 487 to Columbia County Conservation District's Kocher Park. Located on Fishing Creek, it has a pavilion, hiking trails and access for fishing, swimming and kayaking.
Want to have your picnic at one of those parks, but perhaps you'd like other food options? Try Turkey Hill Brewing Company, also located on Central Road. Great burgers and a variety of weekly specials, including a Wednesday night seafood night.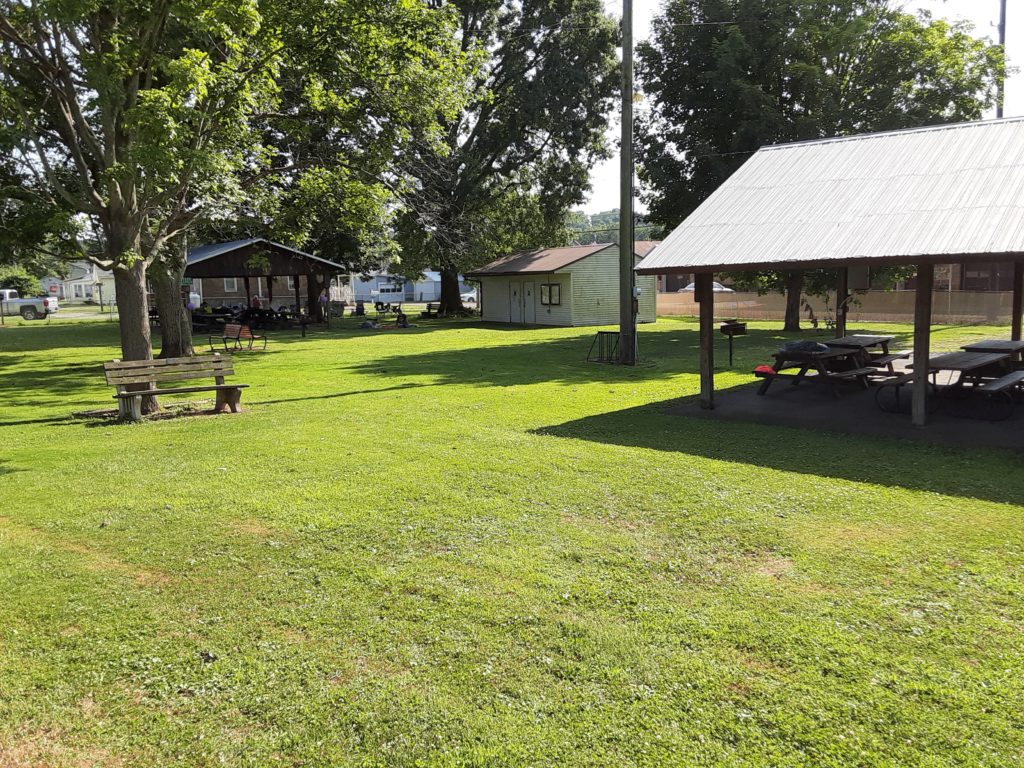 Lightstreet Hotel on Main Street in Lightstreet, just off Route 487 also offers takeout options. How about a Smoked Kentucky Bourbon BBQ Brisket Wrap? Or a Lobster Crawl Flatbread with chunks of lobster and bacon in an alfredo sauce as well as many other burger, sandwich and entrée options.
But maybe you'd like to explore places in Montour County closer to Danville. One of my favorites is Cherokee Taproom on Route 54 just south of Danville. On a recent visit I had Chicken Piccata, which was so good. Nice lemony sauce that went perfectly not only with the chicken but with the asparagus and rice that rounded out the meal. It was a Saturday night, which is Cherokee's wood-fired pizza night, and my dining companion chose one of the night's special pizzas, the Hot Honey Pepperoni. It must have been very good because there wasn't anything left, and I didn't even get a taste. Although he settled on the pizza, he also loves Cherokee's Cuban sandwich, which he had on a previous visit. The Pulled Pork Nachos caught his eye as well. It's a huge pile of house-made pulled pork, refried black beans, cheddar cheese, pico de gallo, guacamole, sour cream and jalapenos served over totrilla chips.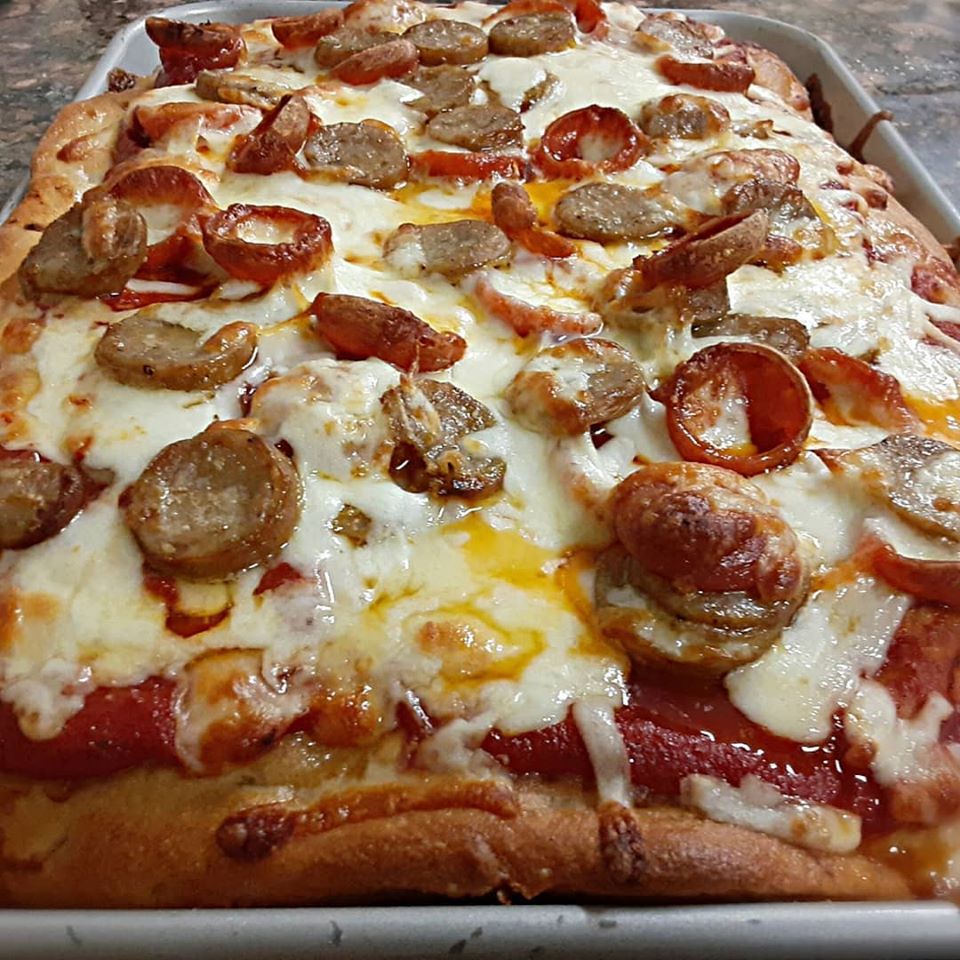 Take your food a few miles down the road to Danville and have your picnic at Riverfront Park. Located on the shore of Susquehanna River at the base of the Mill Street (Route 54) bridge, it's a pretty spot with a picnic table and views of the river.
Or try the takeout from one of the many nearby downtown Danville restaurants like Old Forge Brewing Company — great wings, fish tacos, even a duck burger featuring grilled duck and wild boar bacon. Another great place would be BJ's M Street Tavern & Oyster Bar. As the name suggests, they have oysters as well as many other choices from burgers and sandwiches to pasta and steaks.
C'mon, what are you waiting for – go picnic!