by Nancy Bishop
If you like trying craft beers, then you will definitely want to venture out on the River Rat Brew Trail. Not only will you find great beer – I particularly like the Pack Dog Peanut Butter Ale with its hint of roasted peanuts at Marley's in Bloomsburg (that had me hooked from my first sip at a beer-tasting fundraiser) – but great food, too.
The brainchild of the Columbia Montour Visitors Bureau and the Susquehanna River Valley Visitors Bureau, the River Rat Brew Trail takes you to 13 craft brewers in Columbia, Montour, Northumberland, Snyder and Union counties. Along the way you'll find spectacular views of rolling hills, fields, farms, forests and the Susquehanna River. Be sure to check out the awesome view of the river from Berwick Brewing Co. – if you can tear yourself away from the beer and pizza long enough to admire the view!
And the food… Did I say there's great food? From the goat cheese-crusted salmon at Turkey Hill Brewing Co. to the different food trucks that pull up outside Rock God Brewing Co. in Danville every week to the Forge Burger at Old Forge Brewing with its sautéed ale onions, hops-infused bbq sauce, peppered bacon and aged cheddar topping a half-pound locally sourced burger, there's something for every taste along the River Rat Brew Trail. If you're fond of beer-cheese soups, as I am, go to Rusty Rail Brewing Co. for the House Ale Cheddar – made with their own Blue Collar Blonde Ale, sharp cheddar, aged Colby and white pepper jack cheeses topped with crisp potato skins, roasted salsa and garlic pretzel croutons.
It isn't all beer along the River Rat Brew Trail either. Visit the Civil War Cider Co. in Lewisburg for one – or more — of their 27 varieties of hard cider, including their Brew Cannon made with frozen apples. (Maybe they could use the apples I forgot and left in the garage during the Polar Vortex!)
And I can't wait to try the Waffle Sauce Maple Pecan Imperial Brown Ale at Rusty Rail Brewing Co. Wonder if it will taste something like maple pecan ice cream – one of my favorite flavors. Or maybe I'll be at Marley's Brewery trying the Beltha's Maple Oatmeal Stout!
Then again, you might find me trying the Coconut Porter or Salted Caramel Brown Ale at Old Forge Brewing Company…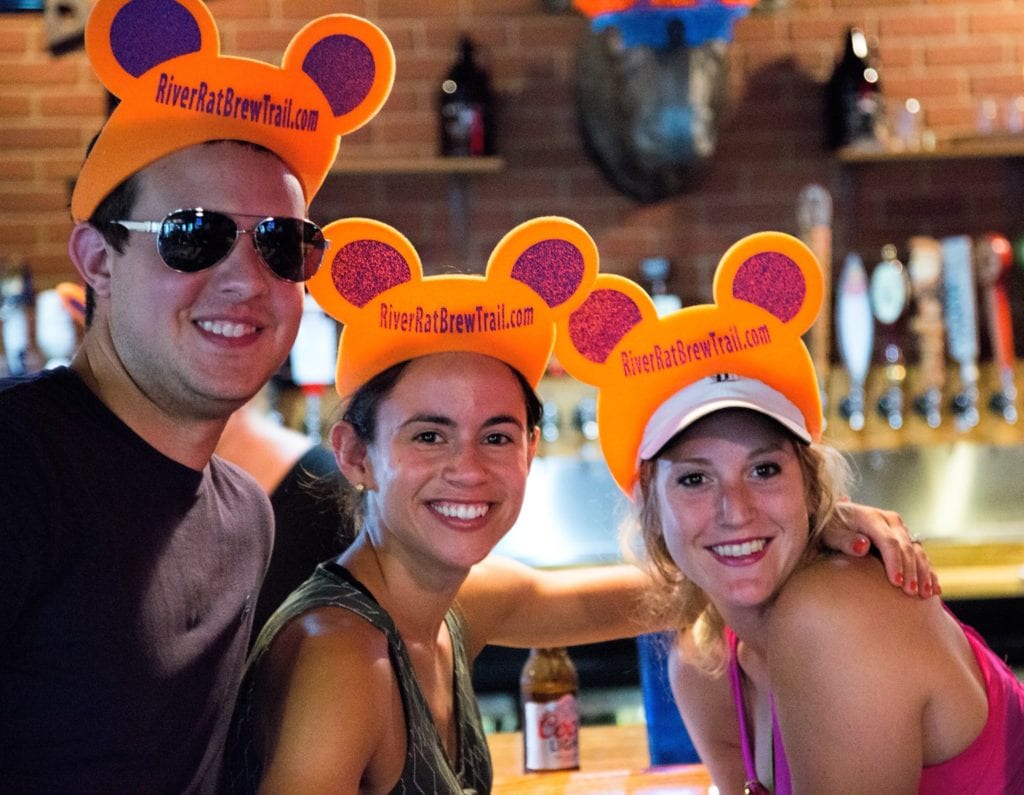 Now get out there and follow the Trail:
Berwick Brewing Company, Berwick
Civil War Cider Company, Lewisburg
Covered Bridge Brewhaus, Shamokin
Eclipse Craft Brewing, Sunbury
Isle of Que Brewing Company, Selinsgrove
Marley's Brewery & Grille, Bloomsburg
Marzoni's Brick Oven & Brewing Company, Selinsgrove
Old Forge Brewing Company, Danville
Rock God Brewing Company, Danville
Selin's Grove Brewing, Selinsgrove
Three Beards Brewing, Sunbury (on the grounds of Spyglass Ridge Winery)
Turkey Hill Brewing Company, Bloomsburg
Rusty Rail Brewing Company, Mifflinburg
Music at Isle of Que
Head to Isle of Que Brewing Company in Selinsgrove for some music with your brew. Upcoming artists are Jason P. Yoder, Feb. 23; Earthbound Misfits, March 2; and Allan Combs II, March 16.
Anything But Clothes
If that title intrigues you, head to the Pine Barn Inn, Danville, Thursday, Feb. 21 for the Anything But Clothes Fashion Show. The Danville Arts Council, in partnership with Geisinger's G-PRIDE group, presents this fashion show where the outfits are made of anything but clothes. Get out the duct tape, trash bags, balloons, cardboard or whatever else you can think of to cover yourself! Enter a team of up to 3 members to display their outfits or just come to see all the crazy creations and vote for your favorite. Team members will receive a T-shirt and the Grand Prize will go to the team whose outfit gets the most votes. Purchase tickets at the Danville Business Alliance or at the door on Feb. 21.
Still need more beer? Then sign up for The Brewer's Weekend Experience March 8-9
If you want to learn more about brewing craft beer, consider signing up for Turkey Hill Brewing Company's "Brewer's Weekend Experience" March 8-9. You'll get a first-hand look behind the scenes at how the wonderful craft beer you love is made.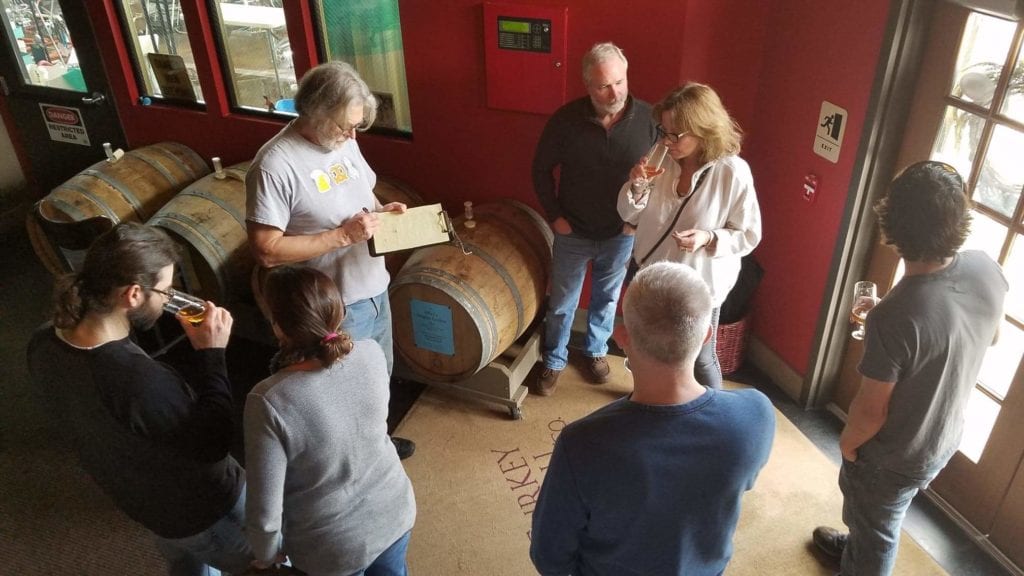 This two-night beer-centric, hands-on brewing experience and lodging package gives you the chance to spend a day inside the brew house assisting Turkey Hill's experienced brewers, head brewer Donny Abraczinskas and assistant brewer Tim Plisiewicz. You'll get to enjoy beer tastings and pairings and chat about craft beer with the brewers. From Friday night's opening meeting with the brewers until the concluding Saturday evening three-course dinner and beer pairing, you'll be immersed in the brewing experience.
The cost of the Brewer's Weekend Experience is $225 for two people for the package, plus the cost of the room for a two-night stay. Book directly through Inn at Turkey Hill's front desk by calling 570-387-1500 ext. 0.