by Nancy Bishop
Even though the Covered Bridge & Arts Festival won't be happening this year, you can still support the vendors who would have been there if not for COVID-19 cancelling the October event normally held at Knoebels Amusement Resort.
Many of the Festival vendors make their living from the stands they set up at fairs and festivals around the state. This year most of those events aren't happening. But you can really help them out by shopping online. Many of them have websites or Facebook pages where you can view their products and order.
– Check out the full vendor list here –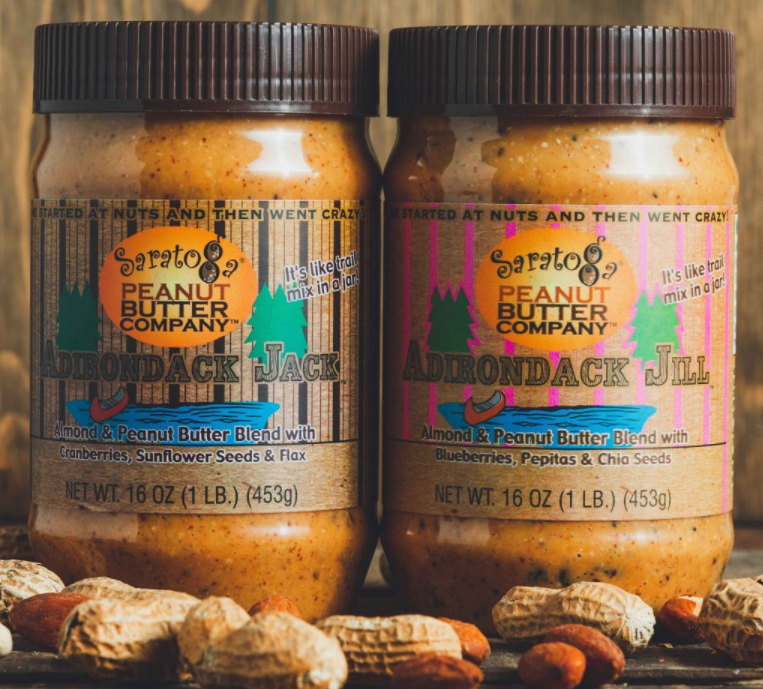 If you've never outgrown your love of a great peanut butter sandwich (like me) then you'll want to check out the lineup at Saratoga Peanut Butter Company.
With no palm oil or additives, these non-GMO, gluten free, all-natural nut butters not only are good for you, they taste great. Think flavors like "Monkey Boy" with raisins and bananas, "Major Maple" with maple and honey, "Plain Jane Creamy" (just peanuts) or the seasonal "Pumpkin Pandemonium" with, of course, pumpkin and spices. They also offer an almond butter if you prefer that over peanut butter.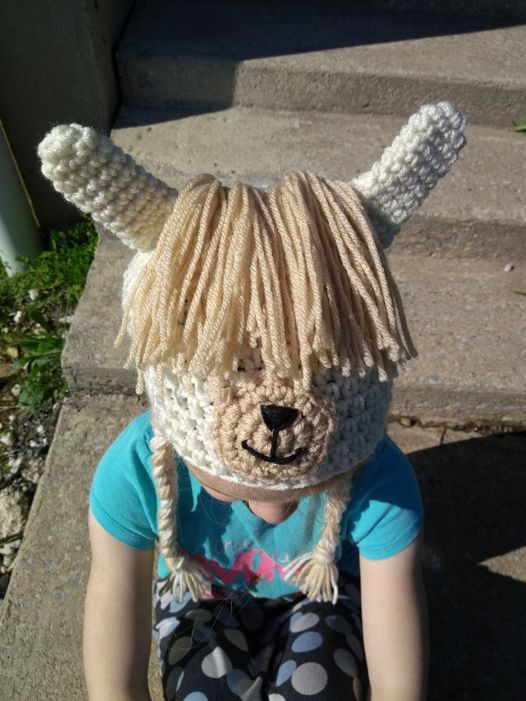 But what caught my eye is the "Slow Burner," a spicy garlic peanut butter. If you want something savory in your sandwich that's a must-try!
If your Christmas shopping list has a doll collector on it or a child who loves dolls, you can get handmade doll clothes – and even children's clothing to match the doll clothes – from Doll Clothes by Donna.
There are also other handmade items offered. One of my grandsons and I have a running joke going about llamas and his Christmas gifts from me always include something with a llama theme. So the Llama crochet kid's hat may be this year's gift!
Looking for unique handcrafted items for someone on your list? The Hen House has a wide variety including hand-painted items, wall paintings, handmade jewelry, wreaths and blankets.
If you or someone on your gift list is a sunflower lover, a set of hand-painted sunflower salt and pepper shakers from The Hen House will brighten any table and make you think of summer during long cold Pennsylvania winters.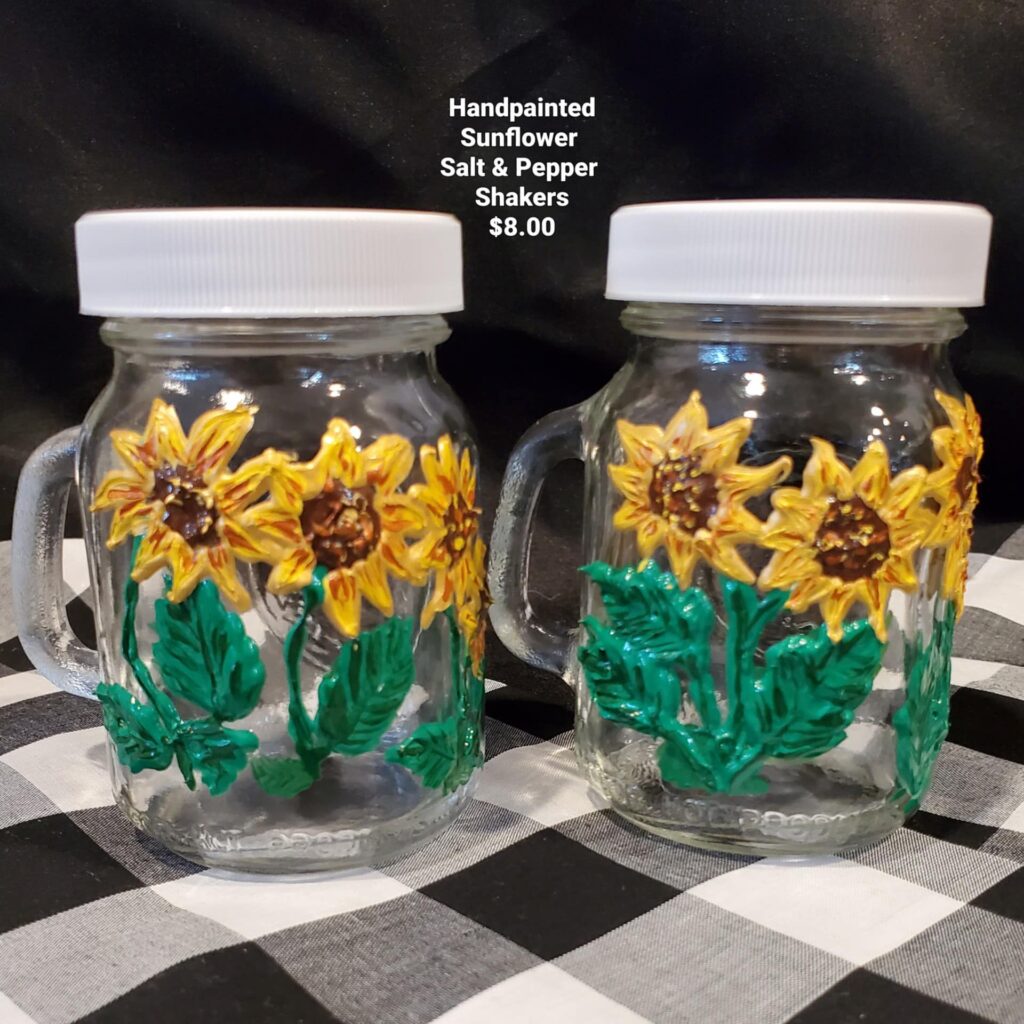 Sea glass always has fascinated me. During summers spent on Cape Cod we collected those smooth "rocks" you can find on ocean beaches that are really pieces of glass tumbled smooth by the ocean currents and by rubbing against the sand.
At Sea Glass Jewelry by Nora you can get handcrafted jewelry made from sea glass. According to Nora's website, the majority of the sea glass she uses comes from Lewes, Delaware. She handcrafts each piece of jewelry using only authentic sea glass. No two pieces are exactly the same.
Looking for another unique gift? A & W Designs from Lafayette, TN offers handmade laser-cut ornaments, plaques, magnets and more. Their wooden Christmas ornaments are beautiful. They also can make custom pieces for you.
Ryan's Country Charm from Hazleton has seasonal handmade wooden home decor. Whether you're looking for a pumpkin decorative item for Fall or a Penn State door ornament to show your team allegiance, you'll find it at Ryan's. One of the snowmen is going to have to come live at my house!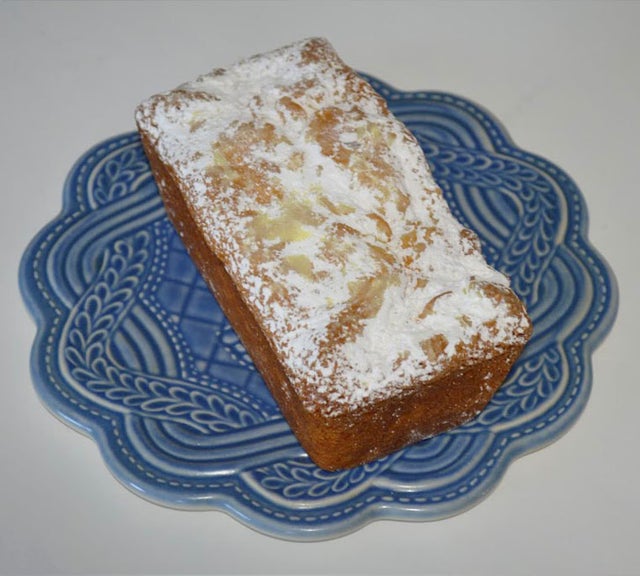 Another place offering handcrafted wooden furniture and other home décor items is Spare Thyme Primitives and Antiques.
Joyce's Comfy Creations will wow your tastebuds with their cream cheese pound cakes and their breads. Hungry for pizza? There's a Pepperoni & Cheese Artisan Bread that looks delicious or a Tomato & Cheese Flatbread. And for dessert there's a Lemon Cream Cheese Pound Cake that looks yummy.
It's a difficult time for all of the Festival vendors, many of whom rely on business done at fairs and festivals that have now been cancelled. Please consider supporting them. The Covered Bridge & Arts Festival, organized by the Columbia-Montour Visitors Bureau and hosted by Knoebels Amusement Resort each year, will plan to return on October 7 – 10, 2021.