Looking for a memorable experience this summer?  Check out several upcoming "Canoe & Brew" events that combine the best of craft brews and outdoor recreation!
Canoe and Brew is a just-for-fun event coordinated by a group dedicated paddlers who love the river, the outdoors, and beer.  It is not a fundraiser, nor does it benefit any one group.  The group is content to drink beer and build local communities through supporting local, independently-owned industry, such as breweries and river outfitters.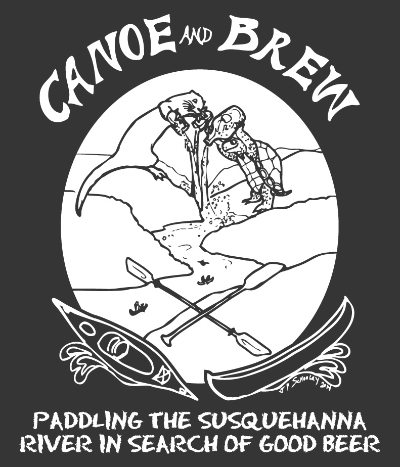 This year's first event is coming up on June 3rd-4th.  This weekend extravaganza starts at the Berwick Test Track Park at the kayak launch and ends at Susquehanna Outdoor Adventures' private island in the middle of the Susquehanna River.  Several treehouses on the island are up for grabs at the end of the day, and the rest of the group will be able to stay in tents and sleeping bags on the peaceful banks of the river.  There will be live music, barbeque prepared on the island, and fantastic brews boated in directly from Turkey Hill Brewing Company.
Pricing is as follows: $15 per head for the shuttle (beginning of the day at Susquehanna Outdoor Adventures to the launch site), including your boat. Boat rentals are $25 per head – that's $25 for a single kayak, $50 for a double, including shuttle.  Kids riding in a canoe with their parents are free.
Visit www.canoeandbrew.com for more details or to register.  Spots are limited and will go quickly, so grab them soon.
Additional Canoe & Brew Events
June 11th, 2017: Susquehanna Brewing Co.
July 9th, 2017: Old Forge Brewing Co.