by Nancy Bishop
Spectacular winter scenery awaits the adventurous who make the trek to visit the frozen waterfalls at Ricketts Glen State Park near Benton. Although the Falls Trail is closed in the winter, properly equipped, experienced ice hikers and climbers are permitted to be on the trail. However, they are required to sign in and out at the park office. Required equipment includes crampons, an ice axe, and rope for each hiker. To see most of the waterfalls, there's a 3.2-mile loop that provides views of 21 waterfalls.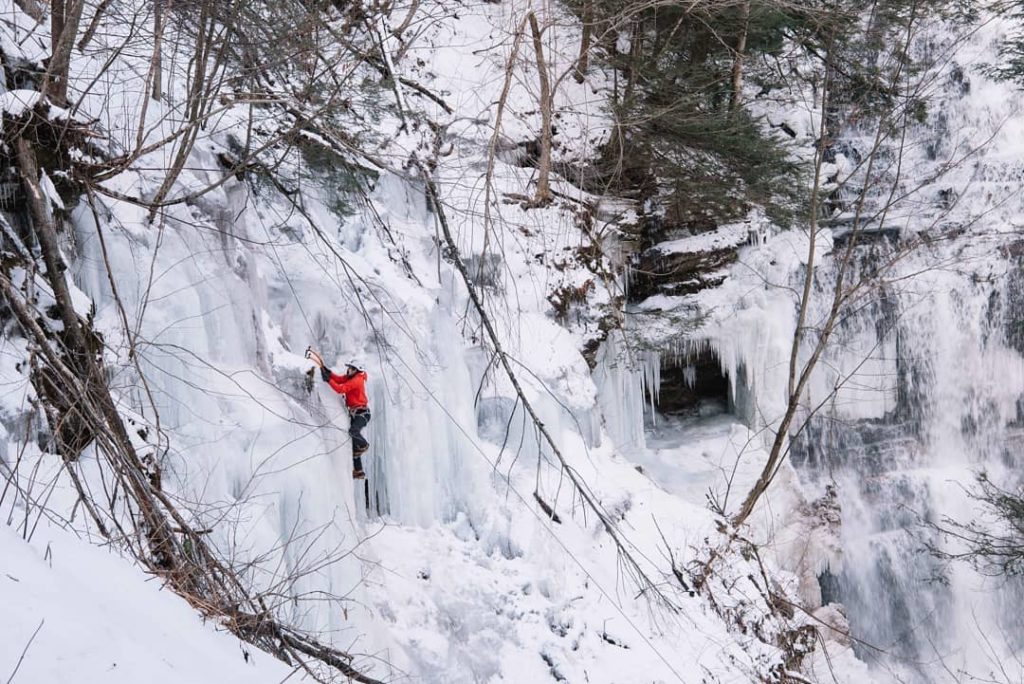 Want to go, but don't want to do it alone or don't have your own ice-hiking equipment? Then consider joining one of the regular weekend hikes put on by Valley to Summit (VTS) Guided Wilderness Adventures. The trips run every Saturday and Sunday through March 17, weather permitting. VTS offers a full-day hike that takes 6 hours or a half-day hike lasting 3-1/2 hours. Maximum group size is 16 hikers; minimum size is 6 hikers. Private weekday trips also can be arranged with VTS.
On the weekend hikes, you'll hike along the Falls Trail and visit the Glens Natural Area. You'll see the waterfalls cascading through rocky cliffs and take in the glistening ice formations. If Ganoga Falls, the tallest waterfall at 94 feet, is frozen, you'll find yourself surrounded by icicles! On the full-day hike you'll go 4-1/2 miles and see 17 waterfalls. The half-day hike goes 2.4 miles and visits 4 waterfalls.
VTS notes that their hikes are not ice-climbing trips. You will not climb up vertical ice. You will hike a mostly frozen trail system using crampons, ice axes and other related gear. No prior experience is necessary. VTS provides hikers with crampons, ice axe, harness, helmet, foam insulation pad and rope.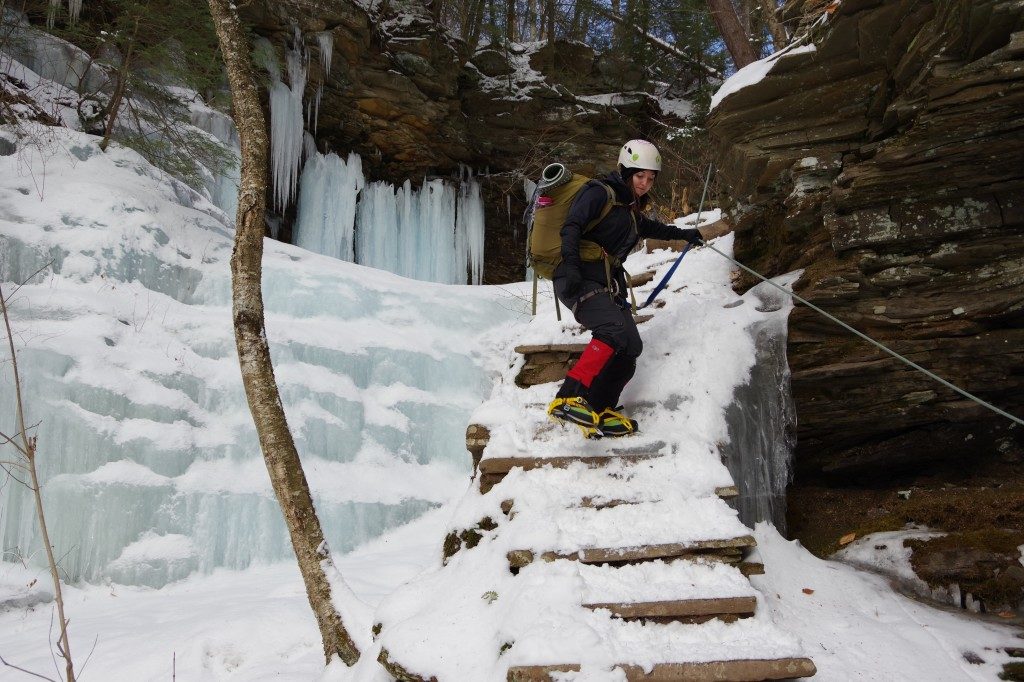 Whether you're hiking on your own or taking a VTS trip you'll also need to dress in layers. You should have:
2 pairs of non-cotton socks (one pair on your feet and the other in your pack)
Rain/snow/ski pants and rain/snow/ski jacket, regardless of weather forecast
Non-cotton shirts (capilene or other similar breathable and wicking fabric is recommended). 1 short-sleeve, 1 mid-weight long sleeve and a long-sleeve fleece or vest or wool sweater
Light or mid-weight thermal underwear, pants and a thicker base/fleece layer
Winter hat that fully covers ears
Personal first aid kit, including medications
Water bottles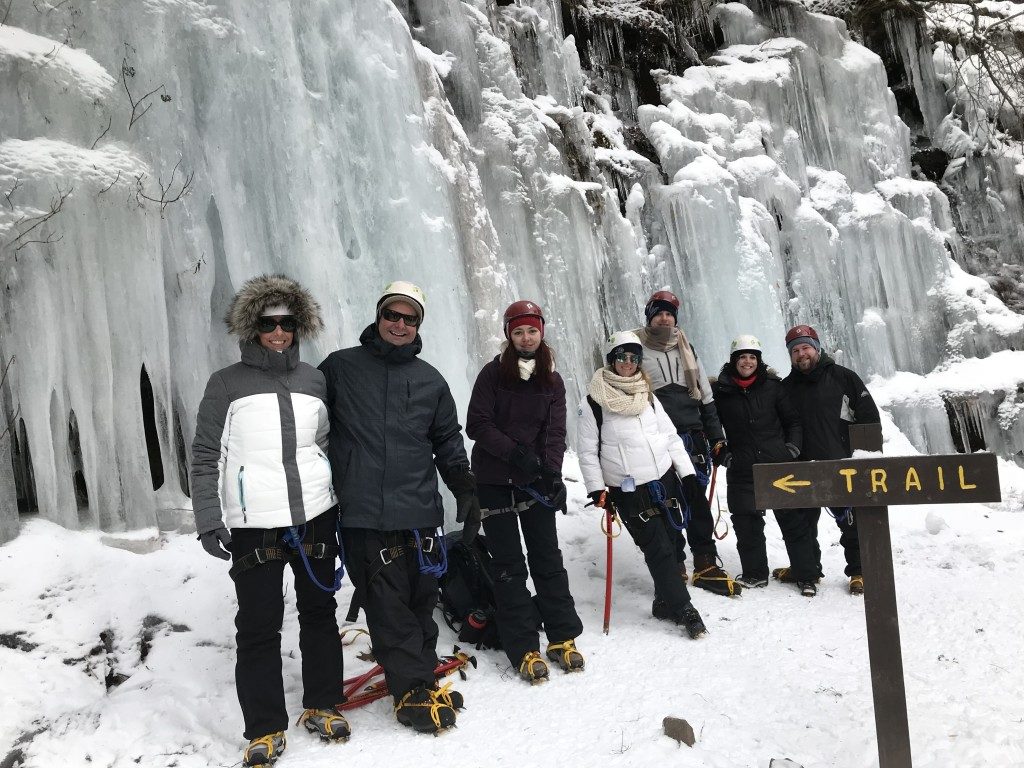 For cost and to register for one of the VTS group hikes, visit Valley to Summit Guided Wilderness Adventures' ice hiking page. For more information, email info@ValleyToSummit.com or call 215-543-6171. If you're planning to hike or climb on your own, visit Ricketts Glen State Park online for more information.