Lodging Packages
With so much to see and do in Columbia & Montour Counties, the best way to experience the area is to stay overnight. To make it easier and more affordable, the Columbia-Montour Visitors Bureau has assembled some great member lodging packages that combine area restaurants, events and/or attractions. Please mention the desired package at time of booking. Check out our winter lodging packages right here.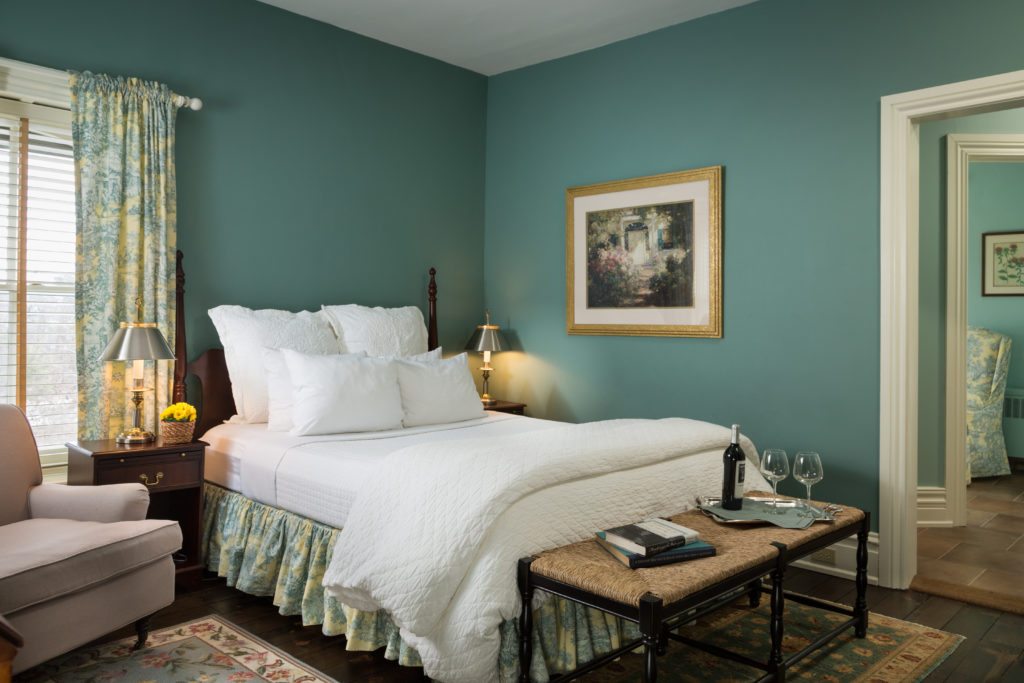 When looking for a place to call it a day after exploring the area attractions, our counties have many options from which to choose.
Visitors can pick from a variety of different venues to rejuvenate and recharge for another spectacular day of adventures.
Historic bed and breakfasts and nationwide chain and local hotels and motels are available. Campgrounds and cottage rentals are also here for those who favor the 24-hour outdoor experience or who just prefer to enjoy a quiet weekend in nature.
Many of our lodging partners feature packages that link to events happening in the communities – giving reduced prices for admissions, etc. When making a reservation, be sure to check with your lodging choice to see if any such packages are available.
For travelers looking for the perfect place to stay during a great weekend getaway to the area, be sure to select one of our relaxing lodging options.  Choose confidently and know that your days in Columbia and Montour counties will end in a comfortable and restful place.
Wine and Cheese Add on Package at The Inn at Turkey Hill
I-80 Exit 236, 991 Central Road, Bloomsburg, PA 17815
Phone: 570-387-1500
Experience the tastes of a regional winery and locally produced cheeses. Includes chilled bottle of local Shade Mountain wine and regional cheese platter. Add $35 to any room cost.
Room And A Brew at The Inn at Turkey Hill
I-80 Exit 236, 991 Central Road, Bloomsburg, PA 17815
Phone: 570-387-1500
Experience our newest property addition, the Turkey Hill Brewing Co. Pub and Grille. Relax with one of our microbrews made on premises in our two-story brew pub, offering an additional relaxed dining experience to our guests while keeping the same quality you love at our fine dining. Includes $40.00 gift certificate toward dinner, two engraved pint glasses, and a growler filled with our Barn Dance Blonde Ale, a light refreshing microbrew. Add $65.00 to room cost. Visit Turkey Hill Brewing Co. website: www.TurkeyHillBrewingCo.com
Our Area Bed & Breakfasts
Catawissa Caboose Lodge, Catawissa
The Doctor's Inn, Danville
Fish & Loaves B&B, Catawissa
The Inn at Turkey Hill, Bloomsburg
The Old Tioga Inn, Benton
Paper Mill Pines B&B, Shikshinny
Peaceable Kingdom B&B, Catawissa
Pump House Weddings & B&B, Bloomsburg
White Birch Inn, Berwick
Our Area Vacation Rentals
4 Leaf Clover/Kelly's Kottage, Elysburg
Bon's Retreat Cabin, Sunbury
Capt. Jim Shotwell's – Dam Cottages, Shikshinny
KNO-Rentals, Elysburg
The Lodge at Raven Creek, Benton
Thorne Haven at Laporte, Laporte
Vista Lodge, Stillwater
Whispering Pines Camping Estates, Stillwater
Our Area Campgrounds/RV Options 
Camping at Deihl's, LLC – Bloomsburg
Council Cup Campground, Wapwallopen
Good's Campground, Benton
Indian Head Campground, Bloomsburg
Knoebels Campground, Elysburg
Whispering Pines Camping Estates, Stillwater