by Nancy Bishop
It's cold and the days are shorter. Winter is coming! Let's go for coffee to warm up. There's nothing like a steaming hot fresh cup of coffee to make a winter morning seem better.
And if the coffee chains don't quite do it for you, our area has some great independent small shops serving up really good coffee. Some even sell fresh-roasted coffees that you can take home to brew.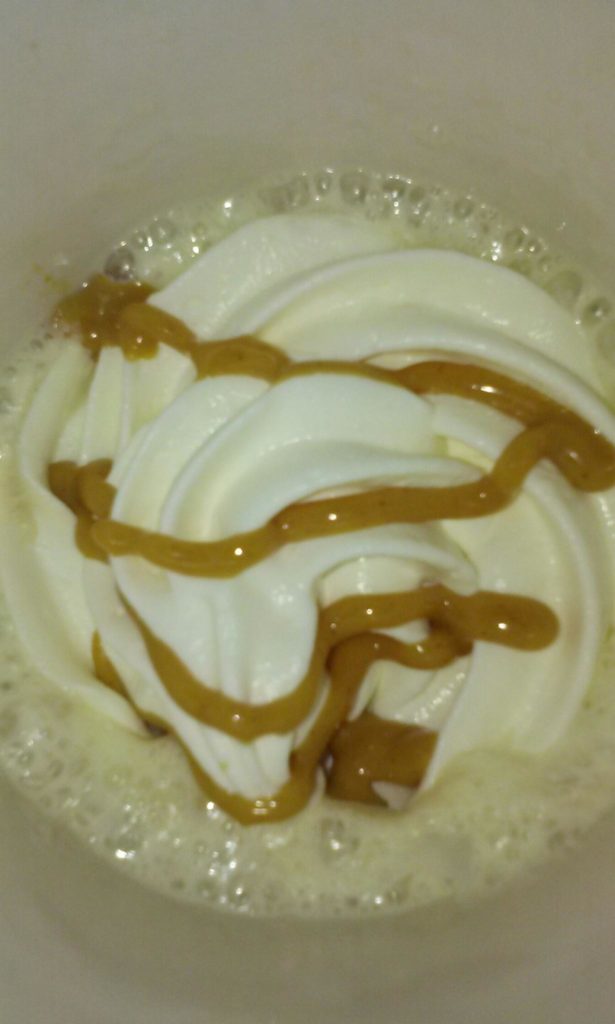 One of my recent mornings started in Catawissa, and I had heard Woody's Place, a.k.a. Heaps Family Diner on Main Street next to the Catawissa Municipal Building was the place to go for a great cup of coffee and a really good breakfast. Although I grew up in a family of black coffee drinkers who considered it a crime to even add milk to the coffee, the Peanut Butter Latte on their extensive coffee menu caught my eye. It came in a large mug and I opted to have it topped with whipped cream. It looked beautiful with its drizzle of peanut butter syrup decorating the top of the whipped cream. And it tasted even better than it looked! To go with the coffee, I had Christine's Special Omelet with spinach, provolone, mushrooms and tomatoes – also yummy.
Woody – the owner – told me that his daughter had suggested the specialty coffees that include hot, cold and frozen lattes, espressos and cappuccinos in a wide variety of flavors. He wasn't so sure about whether the diner crowd would take to it, but they have. And no wonder – it's really good! Open from 5:30 a.m. to 2 p.m. Monday – Saturday and 6 a.m. to 2 p.m. on Sunday, Woody's serves breakfast and lunch.
Another place that I have often stopped for coffee is A Perfect Blend Espresso & More on Front Street in Berwick. Lunching there with a friend recently, I had the "Perfect Latte" – an English toffee flavored latte — and the Trio Salad, which included a scoop of my favorite tuna salad that Perfect Blend makes with chopped apple in the mix as well as scoops of their chicken salad that has grapes in it and egg salad. My companion tried the "Kileen's Dream" latte that was flavored with chocolate and caramel. She chose a BLT on marble rye from the extensive sandwich menu, lamenting that she couldn't try all of them. Both of us cleaned our plates – and cups. It was delicious.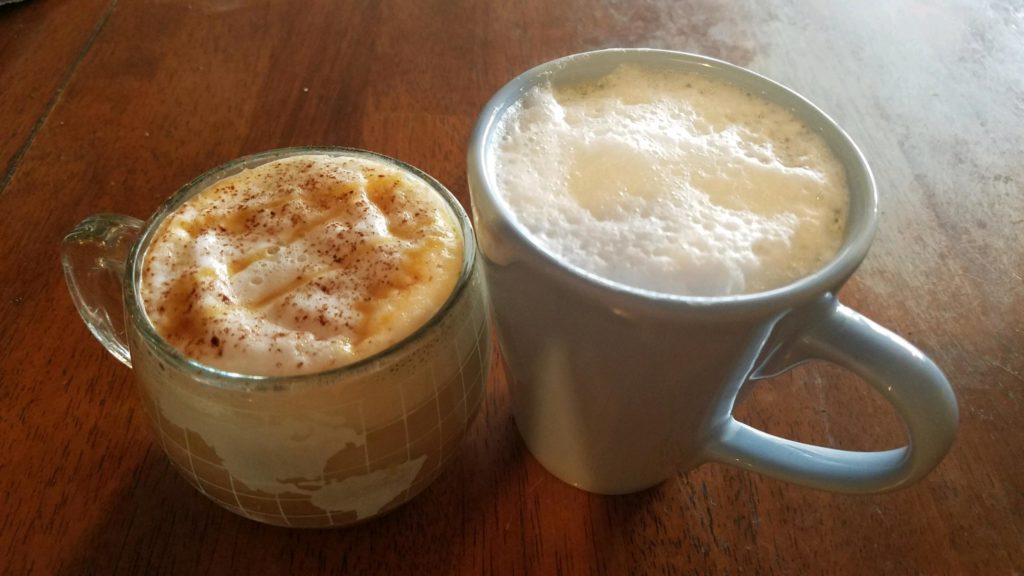 The Blend also has live music some evenings. It's a great place to hang out, listen to the music and drink coffee (or tea or hot chocolate).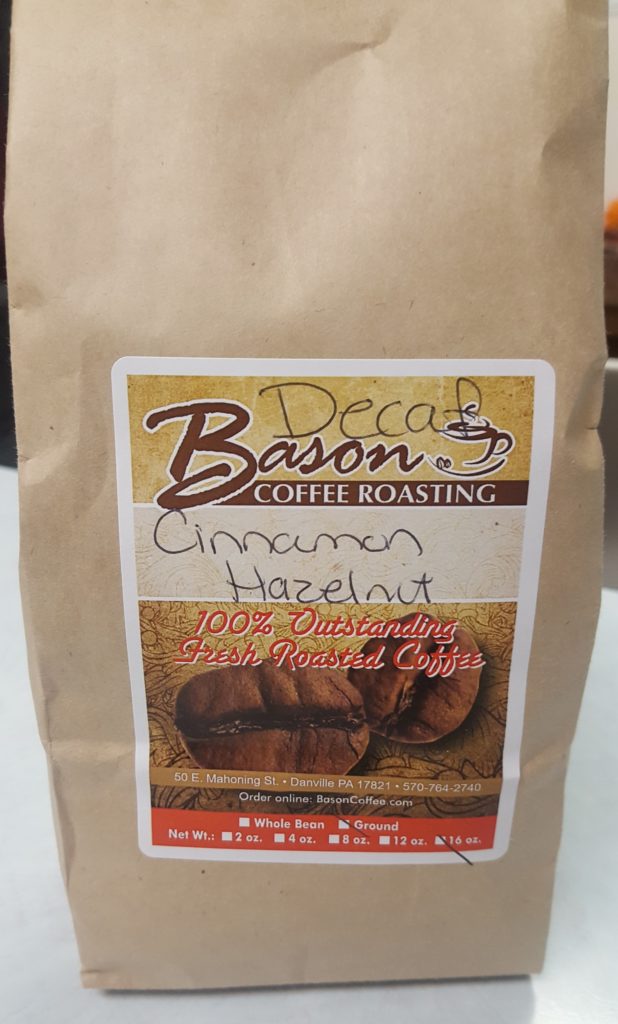 Want some fresh roasted coffee to take home? Bason Coffee Roasting, located at 50 East Mahoning Street in downtown Danville, has an extensive selection as well as a variety of brewed coffees for you to drink there or take to go. My to-go brewed coffee choice was a Brazilian decaf the day I visited and it was so good that I decided to get a pound of their Cinnamon Hazlenut to enjoy at home. One of my former bosses had introduced me to sprinkling cinnamon on my black coffee and I really enjoy the slightly sweet taste it gives the coffee. Like sugar without adding sugar!
In addition to coffee, Bason's offers some goodies like chocolate-covered coffee beans in both milk and dark chocolate as well as coffee-making equipment such as coffee grinders and home roasters, if you want to go the DIY route.
Another area coffee roaster is Profile Coffee & Roasters in Elysburg. It's at 185 South Market St. (Rt. 54) near the intersection with Rt. 487. Sit in the cafe and enjoy an espresso, cappuccino, latte or macchiato. I chose a toasted marshmallow cappuccino that was very tasty.
Profile offers a variety of bagels and pastries along with lunch items like sandwiches and salads. They even have gluten-free options. I tried the Cranberry Frangipane and it was crumbly, buttery, tangy-sweet goodness! They're open Monday to Friday from 6:30 a.m. to 5 p.m., Saturday from 7 a.m. to 6 p.m. and Sunday from 7 a.m. to 4 p.m.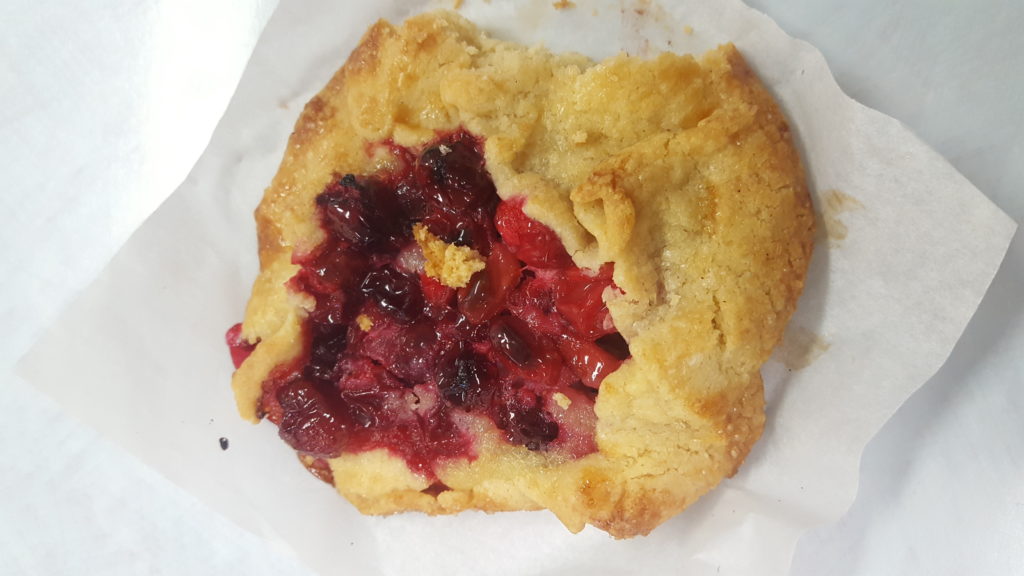 Looking for a great cup of coffee in downtown Bloomsburg? Fog & Flame is the place to go. I tried their maple spice decaf latte. Yum! While I was there, I talked to another customer who was raving about their pumpkin muffin. Fog & Flame is at 34 East Main St. It's near The Exchange, which is a must-see in downtown Bloomsburg if you like art. The day I was there, The Exchange had its "Over the Top" exhibit going on and it was fun to see how a variety of artists interpreted "Over the Top."  
Also in Danville is Boil Line Coffee Co. at 514 Mill Street. Open Monday – Friday, 7 a.m. 3 p.m. and Saturday, 8 a.m. – 2 p.m., Boil Line roasts its own coffee. Catching my eye was their House Special Apple Cider Spice latte.
What are you waiting for? There's no excuse not to go for coffee!