by Nancy Bishop
Well, it was time to hit the trail again. My beer loving companions have been anxious to try Super Beeroes ever since they first heard about this year's River Rat Brew Trail special brew.
And according to them, it was well worth the trip. They pronounced Super Beeroes, the special brew that nine of the 15 breweries on the River Rat Brew trail collaborated to make in April led by Rusty Rail Head Brewer Logan Powell, "excellent." Collaborators were Lost MineD, Rusty Rail, Rock God, Eclipse, Jackass, Hidden Stories, Covered Bridge, Old Forge and Marley's.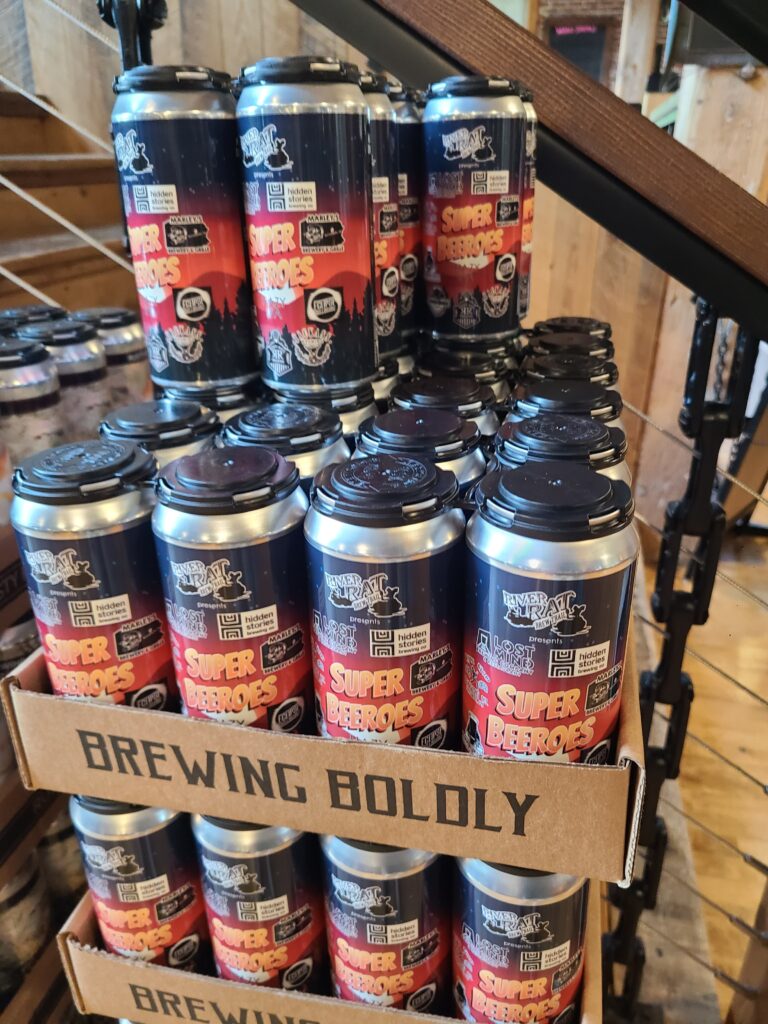 The brew is a hazy pale ale made of white wheat, flaked oats, Hornindal Kveik yeast, Pale 2Row malt and Citra and Cascade hops. But Powell told us when we stopped at Rusty Rail that it's been very popular since it was released in late May and supplies are limited. You need to get out there now if you're going to get some before it's gone.
Joanne liked the citrusy flavor. She said the citrus was a "prominent flavor, but not overbearing." Both she and Sally, my other brew trail companion, were very happy to go home with cans of Super Beeroes.
Stuffed after lunch from Rusty Rail's tasty menu – chicken salad sandwiches for Sally and me, a Caprese salad in a spinach wrap with a side of Rusty Rail's delicious potato salad for Joanne — we headed to Jackass Brewery, to earn a second stamp on the River Rat Brew Trail passport.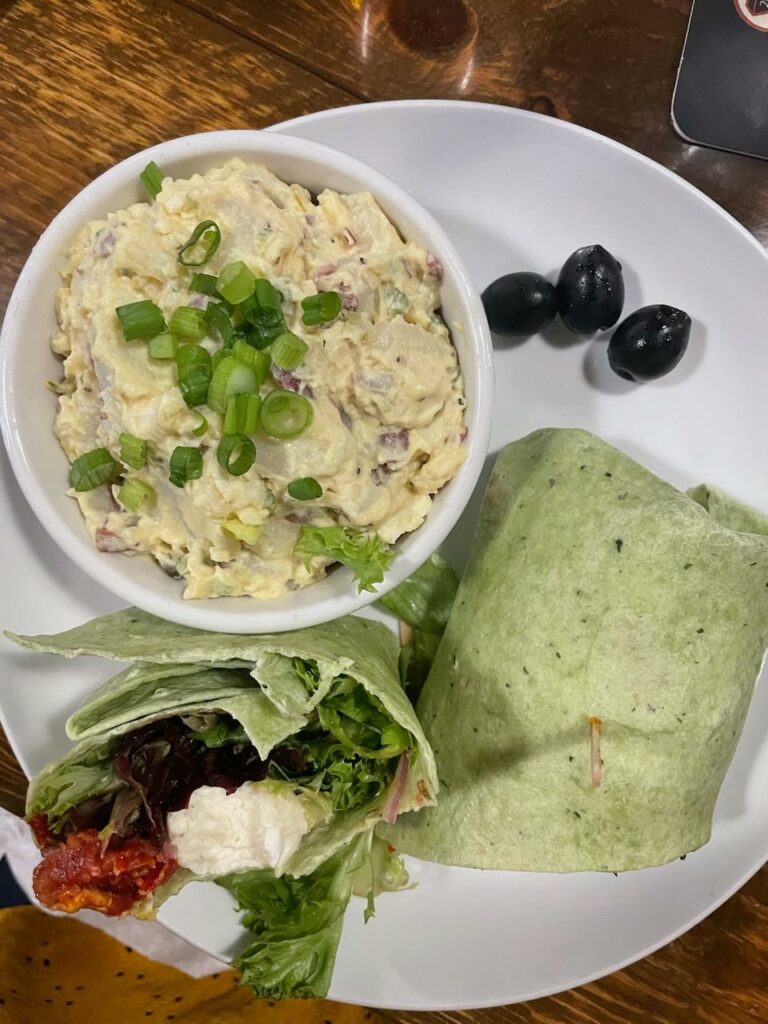 Wanting something to compare the Super Beeroes to, Joanne chose a citrus-flavored IPA that was on the Jackass list that day. While she said it had a "light, refreshing citrus flavor," she quickly added that she liked Super Beeroes better. Sally decided to try one of the Jackass hard seltzers – strawberry lemonade – which she found very refreshing after sharing an order of Jackass' housemade potato chips, which had a nice spicy kick.
And you still have time to hit the last one of the special Happy Hours that are being held at the breweries, Wednesday, June 21 from 5 to 7 p.m. at Rock God Brewing Company in Danville. There will be $5 drafts and a pool tournament, along with a variety of prize giveaways including a code for a free trail passport. It's the perfect way to unwind after a long day and enjoy some delicious local brews.
But before you go, get your passport for the 2023 River Rat Brew Trail, which features 15 breweries in five counties and runs through Oct. 31. If you have the passport and visit all 15 breweries, you'll earn prizes once you finish.
What are you waiting for? The Super Beeroes brew won't be around forever!