by Nancy Bishop
Stuck at home and looking for things to do? How about a virtual look at some of the interesting historical places in Columbia and Montour counties?
One of the interesting places I found is the old Danville Railroad Station. Now home to the Buckley's Carpet & Linoleum at 502 Railroad Street and Walnut Street, the station began life down in Philadelphia as the Belmont Branch Station. Built to carry visitors to the country's 1876 Centennial celebration on the Reading line, the station was close to the Centennial grounds, now Fairmount Park.
No longer needed for the Centennial, in June 1881 the OK was given to take the station apart and move it to Danville to be rebuilt as the Reading Railroad Station, serving the Danville, Hazleton and Wilkes-Barre Railroad, also called the D.H. & W.B. Railroad. That railroad, completed in 1870, linked Sunbury to Danville. It covered about 54 miles, including about 43 miles of line from Sunbury to Tomhicken and another 10 miles or so of branch lines.
Construction of the D.H.& W.B. railroad began in late 1867 or early 1868. An anthracite-burning locomotive was built for the railroad in 1870. Then, in 1872, the Philadelphia and Erie Railroad started to operate the Danville, Hazleton and Wilkes-Barre tracks. But hard times apparently ensued, and in 1878, the railroad was sold under foreclosure and the name changed to the Sunbury, Hazleton and Wilkes-Barre Railroad.
Built to help get the area's coal from the mines to the market, the railroad also transported furniture and other supplies along with passenger cars filled with worshipers to the Mountain Grove Campground. Located in Black Creek Township, Luzerne County, the Methodist campground was active from 1872 to 1901. But that's a history lesson for another day!
So what happened to the railroad station? Enter Don & Ruby Buckley!
Don & Ruby Buckley & Their Tie-In to the Station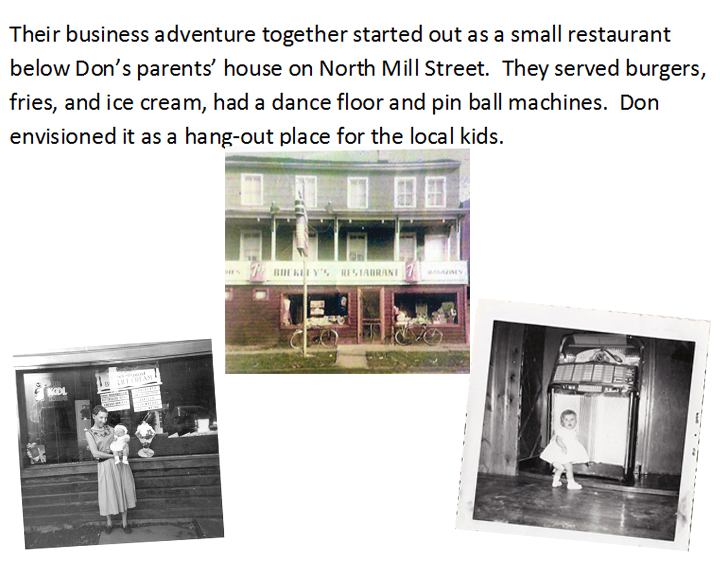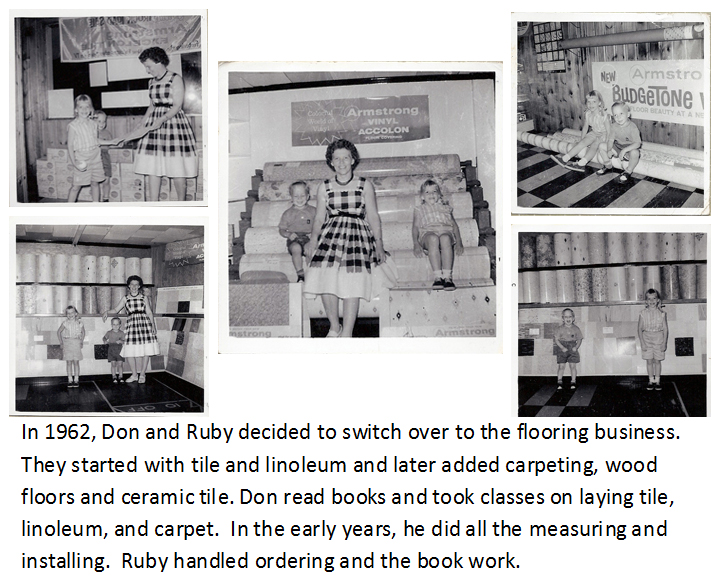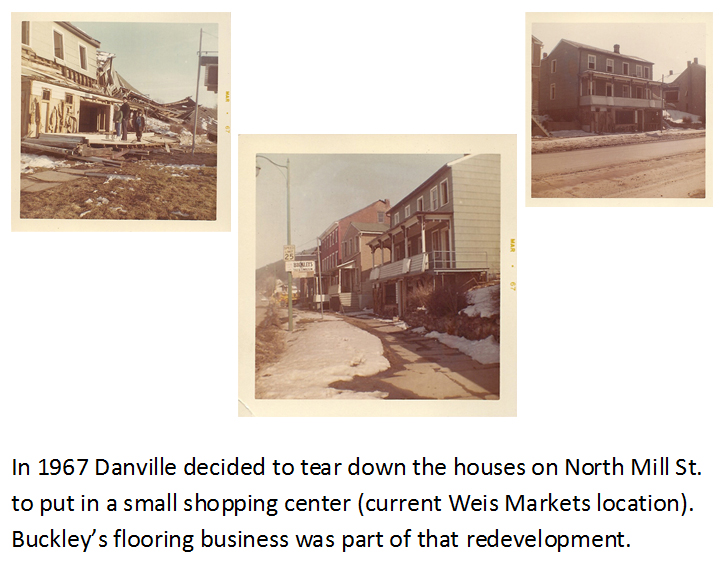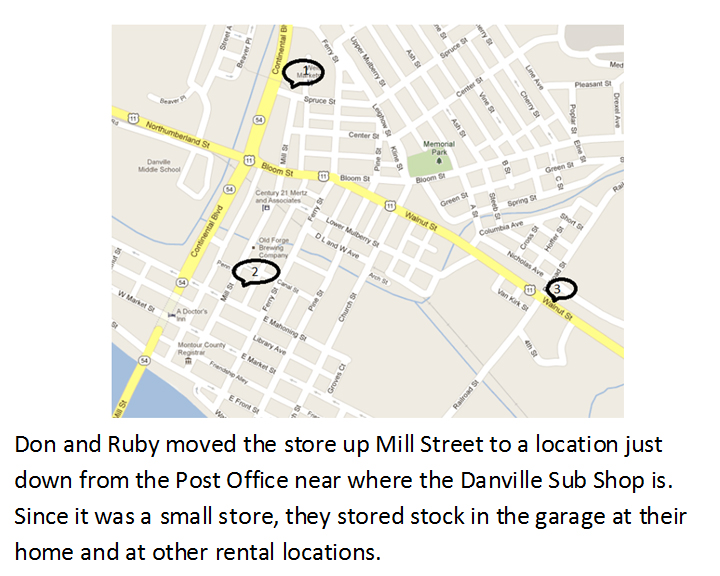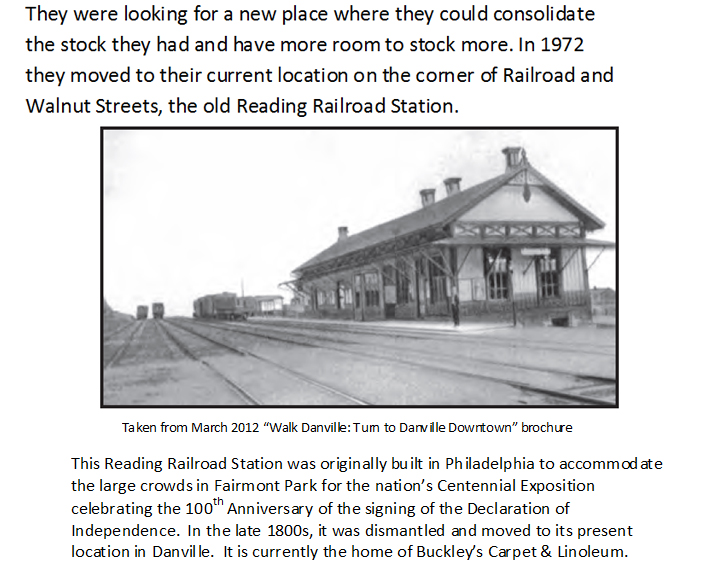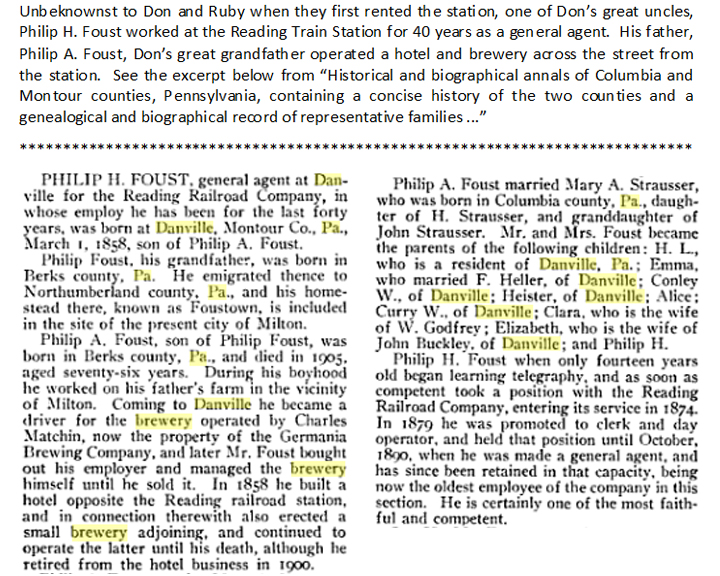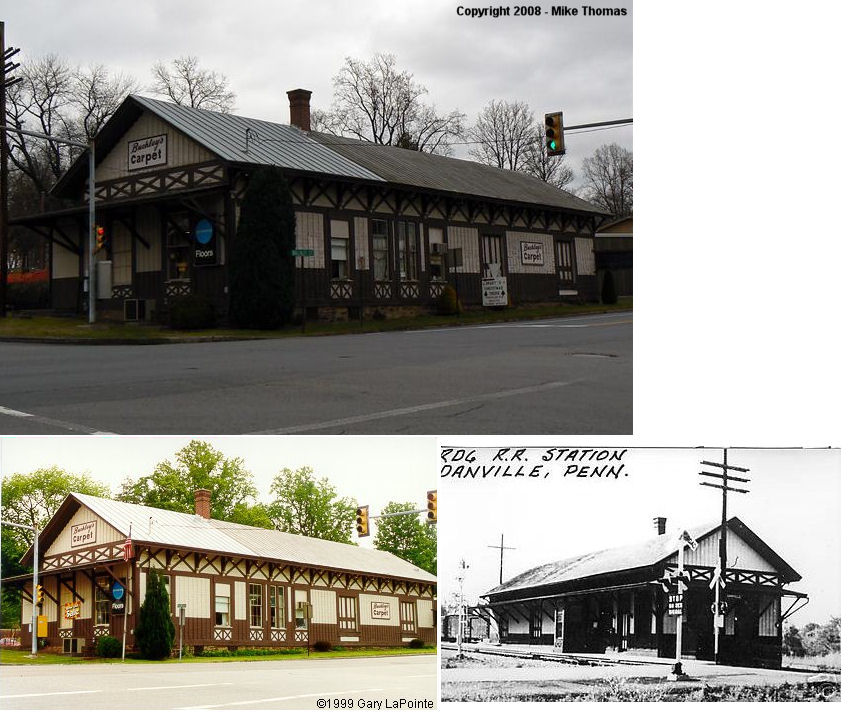 Montour County is now "yellow," in the COVID-19 stay-at-home order. When it gets to "green," head to downtown Danville and check out the old station!