by Nancy Bishop
Felled by the pandemic in 2020, ArtFest is back and better than ever. The event that brings music, art and food to downtown Bloomsburg is scheduled for Saturday, Aug. 21 from 10 AM to 5 PM.
Clustered around the fountain at the Square and up Market Street will be more than 50 art and craft exhibitors, seven food vendors, four different music groups and dozens of activities for adults and kids. "There's something for everyone – art, live music, food, crafts, activities," says Oren Helbok, executive director of The Exchange, which produces the event. It's held rain or shine, but "it never rains," Helbok says. (Hope that's a promise!)
Whether you live in the area, or you're dropping off a Bloomsburg University student for the start of classes on Aug. 23, you'll want to plan a visit to ArtFest.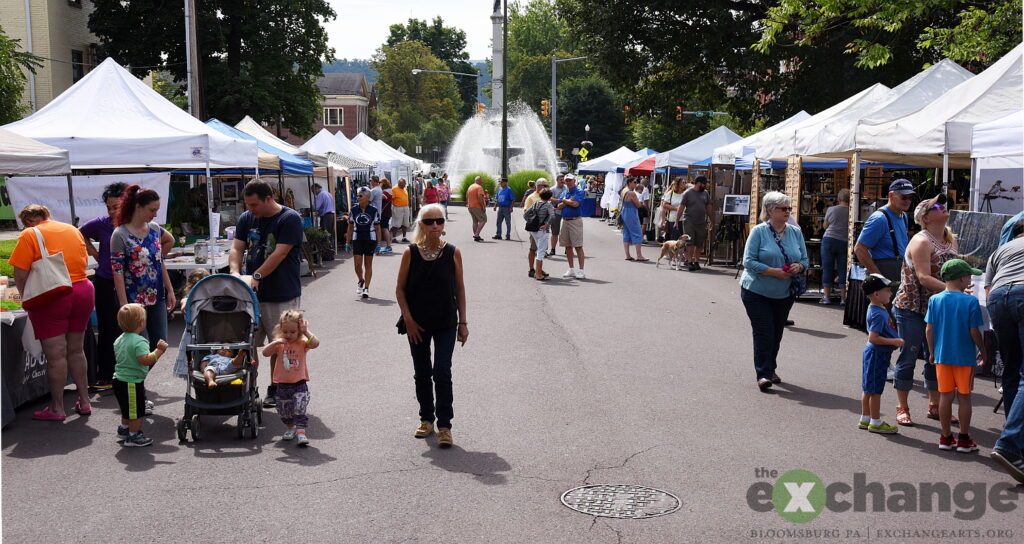 If you think you have a green thumb, enter the "Container Garden Contest" the Fishing Creek Watershed Association is having. It's their 3rd container garden contest. All you do is pick a theme for your garden and a container — a bowl or a bucket will do. Bring it to be displayed at ArtFest. Visitors to ArtFest can vote for their favorites. FCWA will use the money raised through the popular vote for projects at the rain garden and pollinator gardens at Kocher Park. FWCA says its last contest earned nearly $300 for additional plants. Let's help them beat that this year. You don't have to be a member of FWCA to enter the contest and the winning gardener wins a choice of prizes.
This is the 13th year for the festival, which was started in 2009 by Downtown Bloomsburg, Inc. (DBI), the non-profit organization devoted to the betterment of Bloomsburg's downtown commercial district. The Exchange, a non-profit organization dedicated to bringing the arts to all communities throughout the region, has produced the event since 2016, and the Town of Bloomsburg has provided the venue and support services each year. The free event moved to the Square in 2017. In 2019, the last time ArtFest took place, about 3,000 people attended.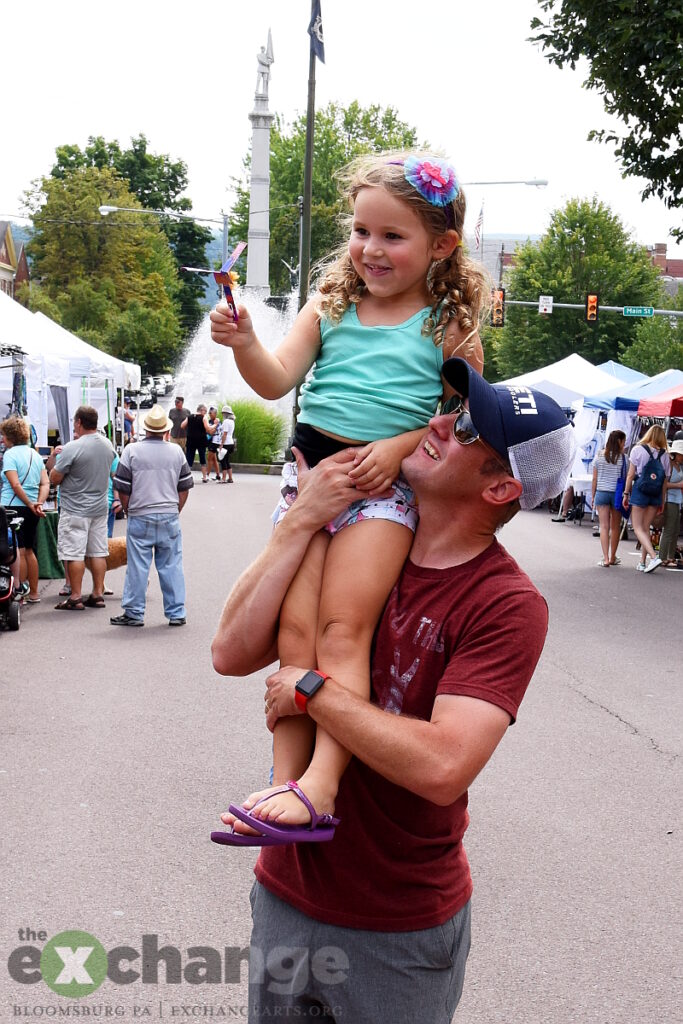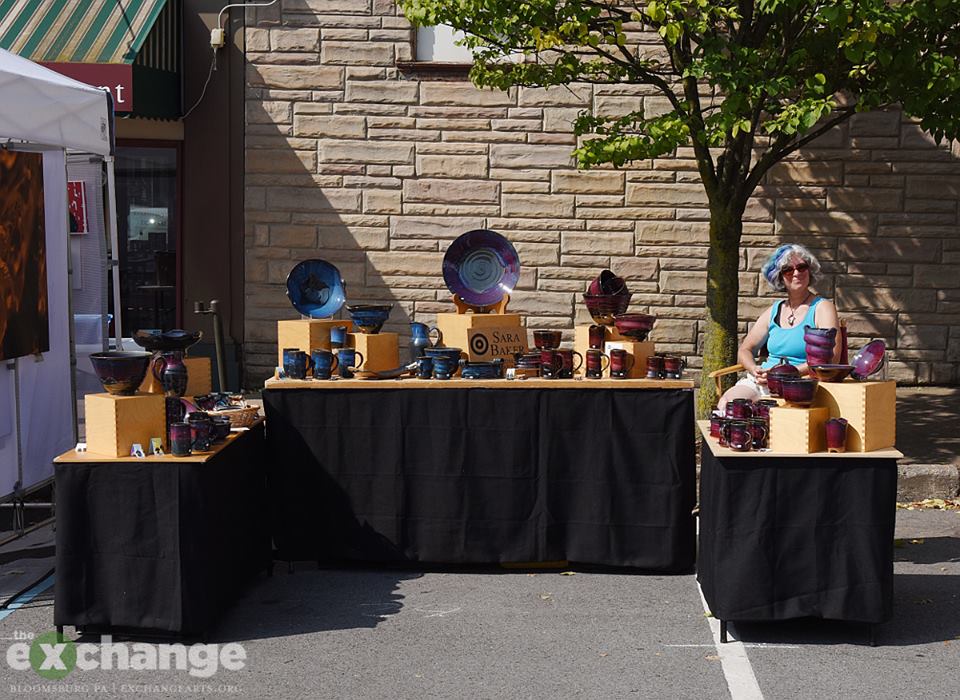 There's plenty of parking available in downtown Bloomsburg, but you will have to feed the parking meters, Helbok said. So, better remember to bring some quarters along (and you can use the PANGO app). ArtFest also will be following state and CDC guidelines for COVID19 safety.
The day is primarily about art and you'll find a wide variety represented – pottery, photography, acrylics, oil and watercolor paintings, ceramics, sculpture. Looking for that special piece of jewelry? You'll find handmade pieces from several vendors – even some made from guitar-strings by Rock Reborn.
Bring the kids along. Bloomsburg Public Library's Miss Angie will be there with art projects that kids can either make there or take home to do later. And The Exchange's popular Art Cart will be there, too. Since the summer of 2015, the Art Cart has brought art projects and supplies to more than 50 venues throughout the area. The ArtCart offers kids projects from painting and drawing to cut-out paper and sculpture. It's provided as a service to the communities, supported entirely by donations and grant funding so it's always free.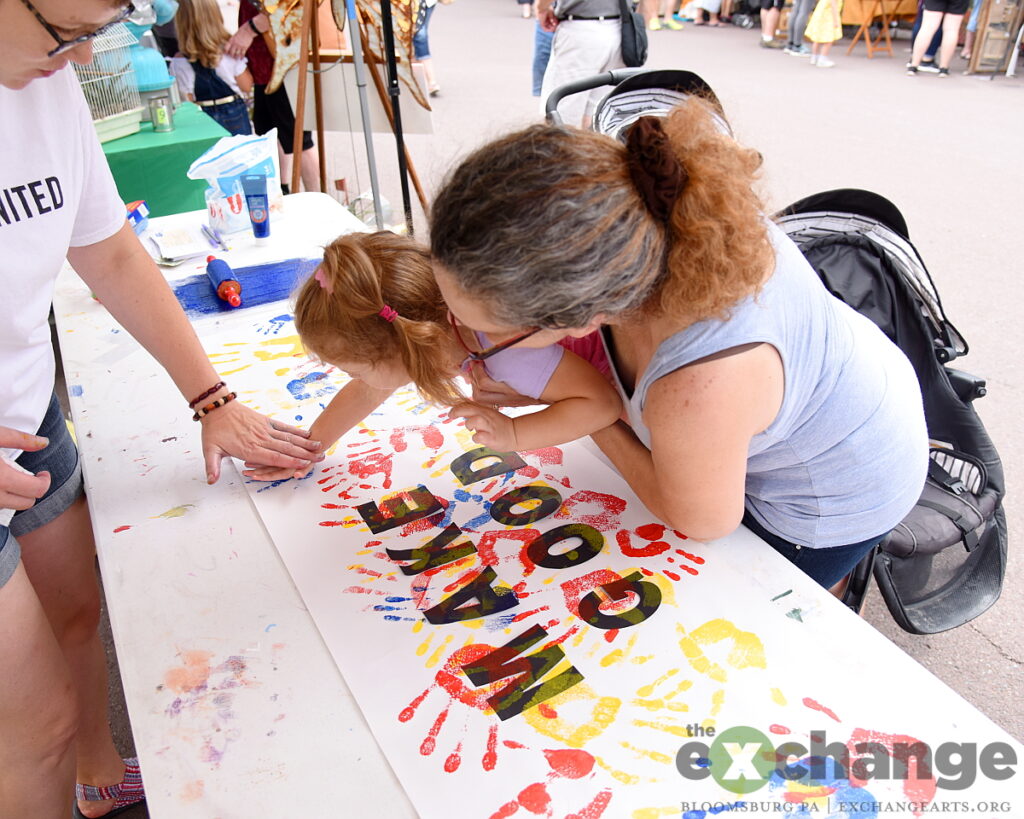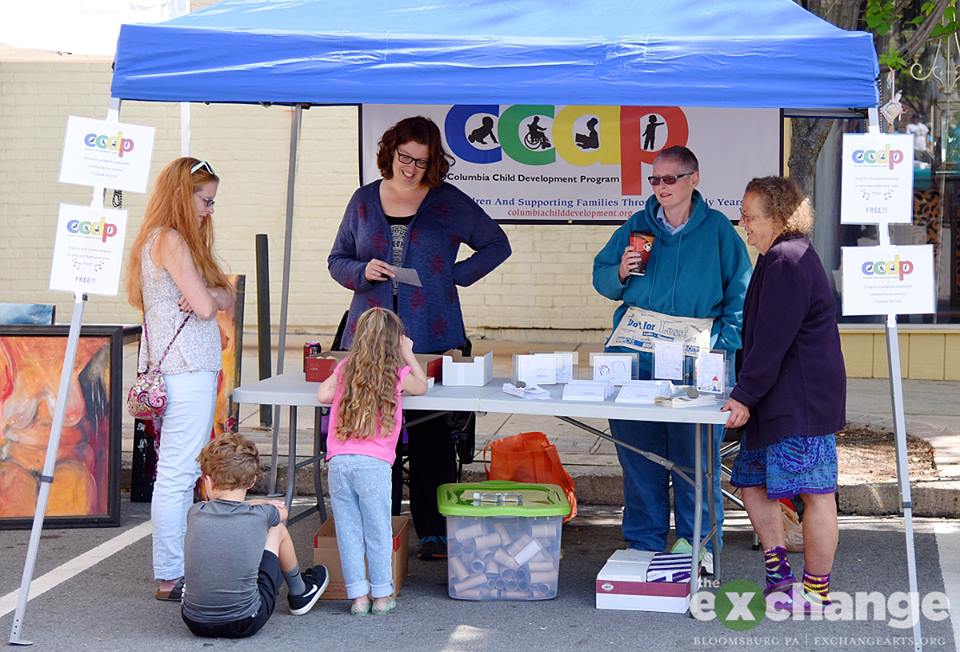 Ever wanted to try writing poetry? You'll have your chance at ArtFest this year. The River Poets group will be there to capture your words with their "It Could Be Verse" public poetry event.
Don't miss the music! Raven Creek will be playing bluegrass at 10 AM and noon. The Mollywogs will play at 11 AM. Then it's Kerry Kenny from 1 to 3 PM and The Cadillac Cats from 3 to 5 p.m.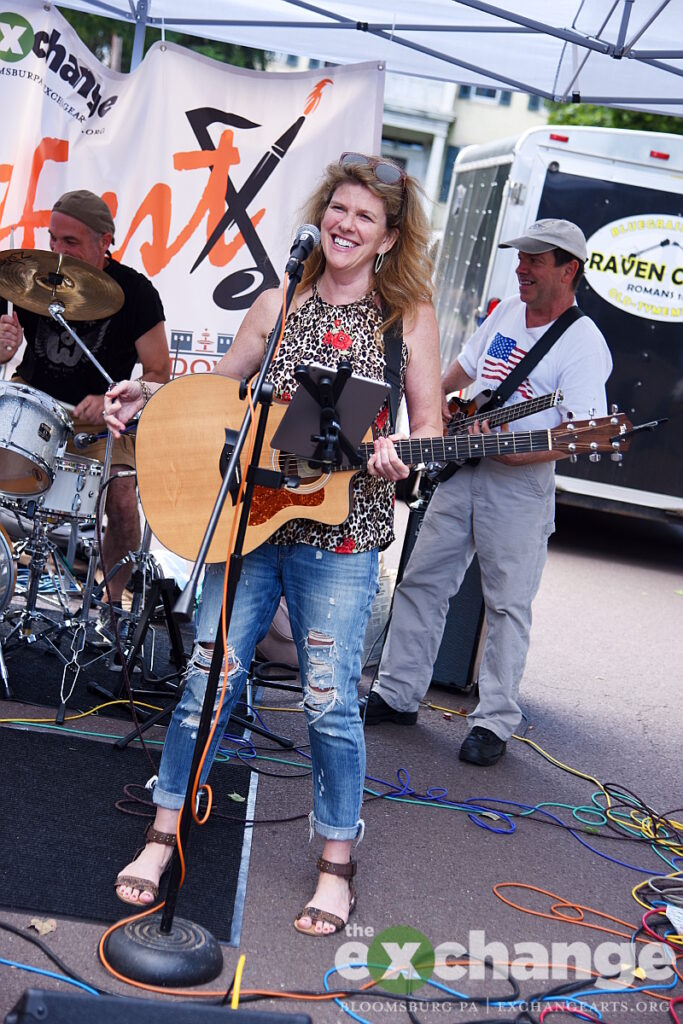 And then there's the food. With seven food vendors you're sure to find something you like from hot dogs at Rexy's Gourmet Dogs to Mike's Food Truck with its farm-to-table menu to Everything About Crepes with something sure to please your sweet tooth. For the complete line-up of vendors, non-profit partners, and music, click here.