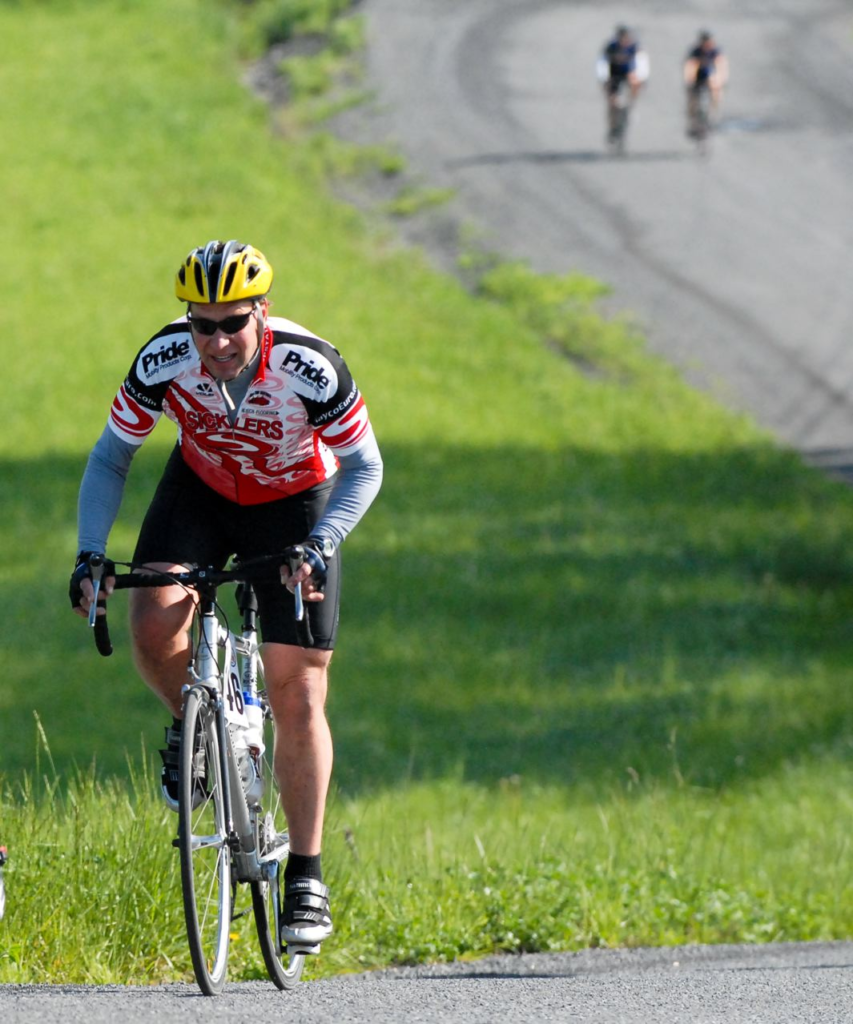 On Saturday, August 24th and Sunday, August 25th, head out to Columbia County for a special event – the 2nd Annual "Freewheelin' at Forks Farm", hosted by Forks Farm Market, the Dutch Wheelman Bicycle Shop, and various other local businesses. Enjoy a weekend of scenic bicycling through Central Pennsylvania and experience some of the best local foods and flavors along the way.
The weekend kicks off with a multi-course dinner Saturday evening at 6 PM on the East and West Paden Twin Covered Bridges. The Twin Bridges are one of only two sets of twin covered bridges in America. Enjoy an upscale dining experience, locally catered by The Blind Pig Kitchen. The meal will feature beer brewed by Berwick Brewing Company and locally produced wine. Guests will have a choice of chicken, pork, or vegetarian main entrees. UPDATE – REGISTRATION IS PAST FOR SATURDAY'S DINNER.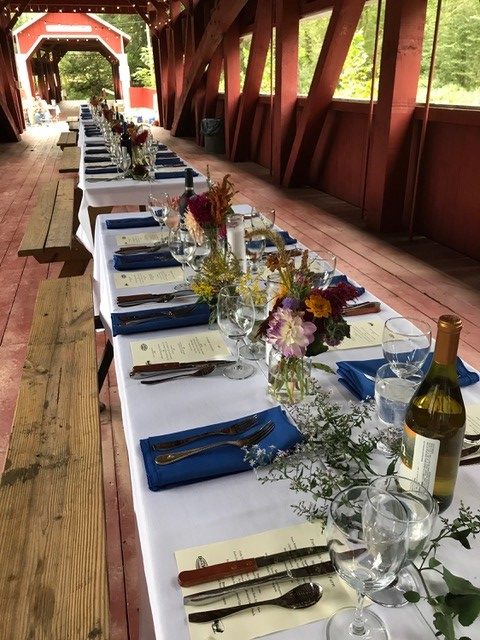 On Sunday morning, the weekend will continue with a choice of bike ride (25 mile road and gravel ride or 50 mile road ride) leaving from the Twin Bridges. Snacks will be provided for all bicyclists from Columbia County Bread & Granola, as well as coffee from Caffe Fresco. After the bike rides conclude, Sunday lunch will also be provided on the bridges. The meal will be catered by SAC Lunches and will feature beer from Covered Bridge Brewhaus, bottled water, and Fritz Hollow Farm Kombucha.
Proceeds from the Freewheelin' event will benefit the Columbia County Covered Bridge Association for the continued restoration and preservation of the area's treasured covered bridges.  Pre-registration is required.  A maximum of 100 tickets will be sold for the weekend event.  Weekend tickets are $125 and include your choice of 25 or 50 mile ride and all meals. Sunday, tickets for the bicycle ride and lunch are still available, and are $65.  For those not looking to bicycle on Sunday, but who want to enjoy a memorable, locally-sourced meal on the historic bridges, tickets are $85.
The weekend will be packed full of new friends, outdoor scenery, and fresh flavors that highlight the best of the summer season in the region. Click here to register.
PLEASE NOTE – all meals and rides start and end at the Twin Covered Bridges in Forks, Pennsylvania. To learn more about things to do in the area while you visit, request a free Visitors Guide!