by Nancy Bishop
Finally, after what seemed like an endless winter, it looked like Spring. Since my friends were anxious for an outdoor adventure, off we headed to Barakah Heritage Farm near Benton.
Although the farm offers a variety of great tours and educational experiences, as soon as Joanne from our little group heard that you could get up close and personal with goats, she made it very clear that was the farm experience that we were choosing!
In Arabic, "barakah" means blessing. And Barakah Heritage Farm certainly is a blessing. As Carrie Eastman (who owns the business with husband Khalil) explained, Barakah Heritage Farm is dedicated to protecting and sustaining the old breeds of livestock and heirloom plants they raise and sell. It also focuses on "permaculture," a sustainable agricultural concept in which "everything works together" as Carrie told us on our tour. That means the chickens we saw roaming around were controlling the bugs, particularly ticks, because that's what they like to eat. And the goats work with the horses to keep the plants balanced in the pastures. No chemical weed killer is needed in the pasture on this farm because the goats are fond of weeds that the horses don't eat. Goats actually love to eat poison ivy, for example.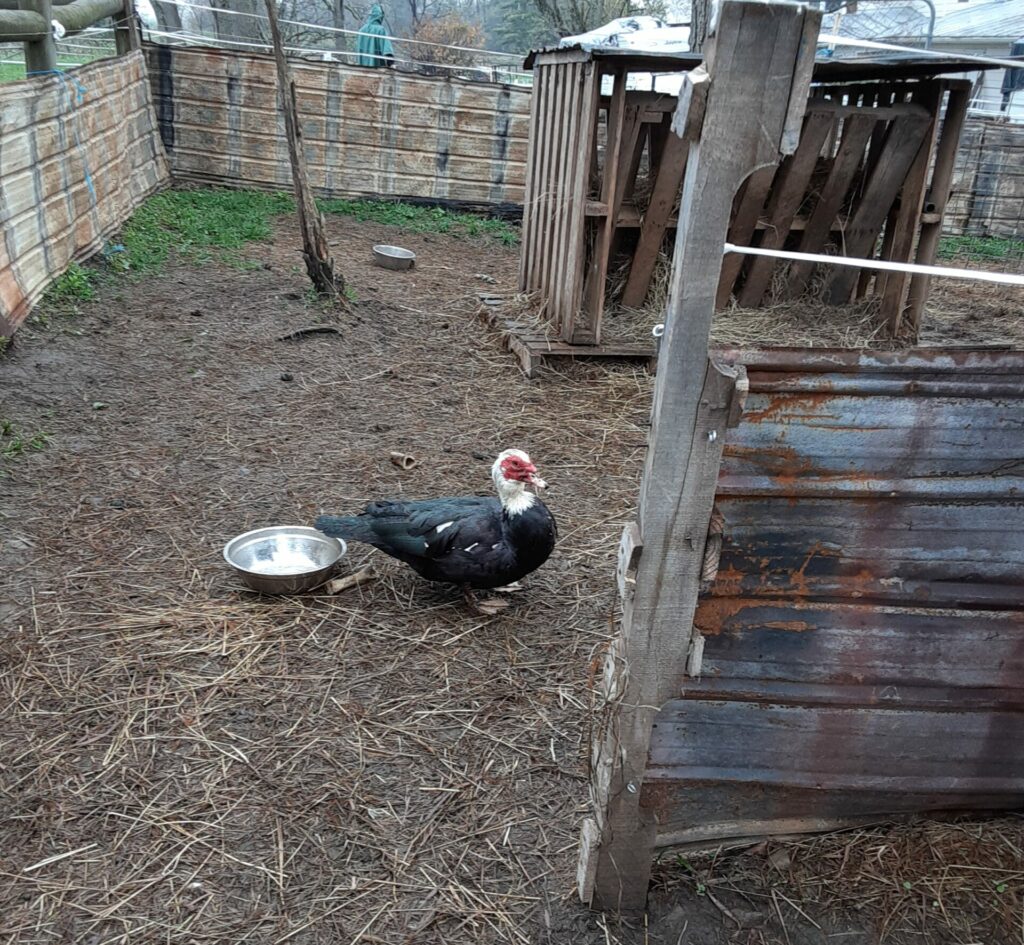 When we arrived at the farm for the tour after a very scenic drive through the countryside northwest of Benton, we were greeted by a couple of Muscovy ducks. The Muscovy duck originated in South America, and while it is not a heritage breed, its job is to control slugs and snails.
Those chickens hanging out eating the bugs are Heritage breeds, too, Carrie told us. Two of the breeds we met were the Australorp and the Black Jersey Giant.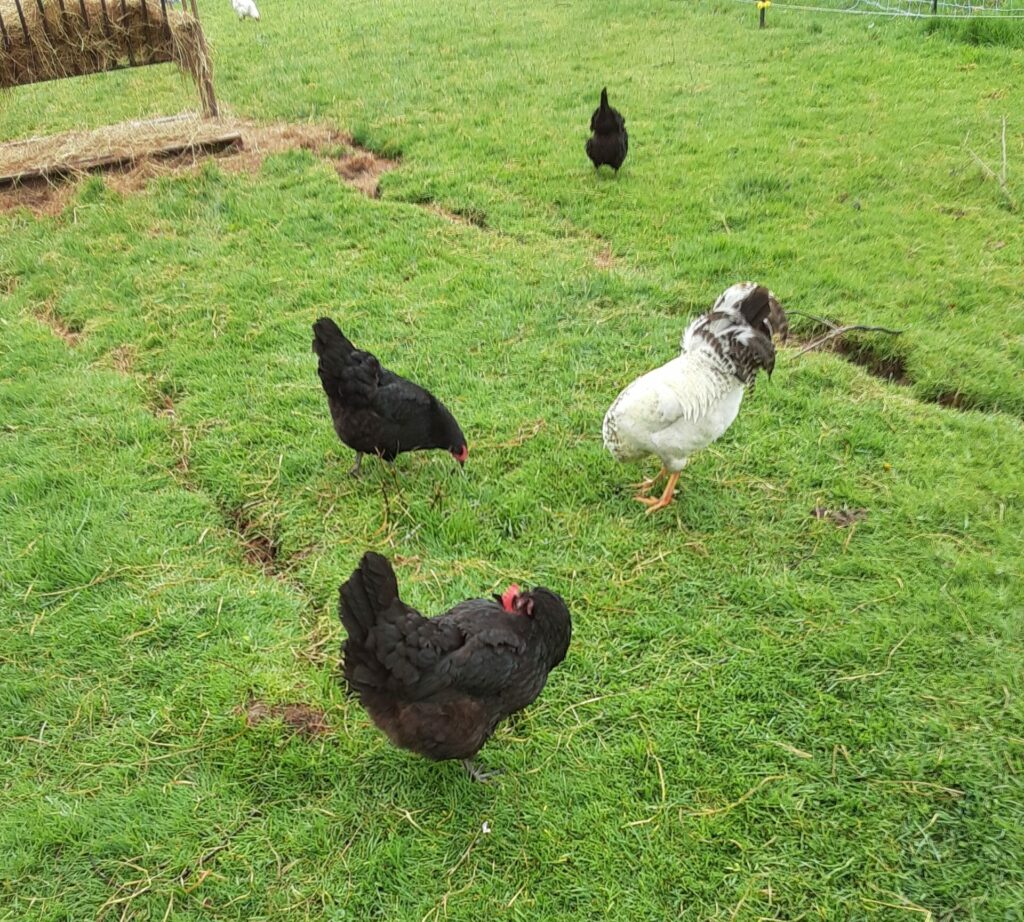 Beginning our goat tour with Carrie as our guide, we headed to an enclosure where two of the male "Fainting Goats" the farm is known for – O'Malley and Elijah Poe – were very happy to see us, probably because of the jars of feed we each had been given when we checked in for the tour! The pair are Myotonic Goats, a heritage breed that earned its nickname because of a genetic condition known as "myotonia congenita" that can cause its muscles to stiffen, making the goat fall down.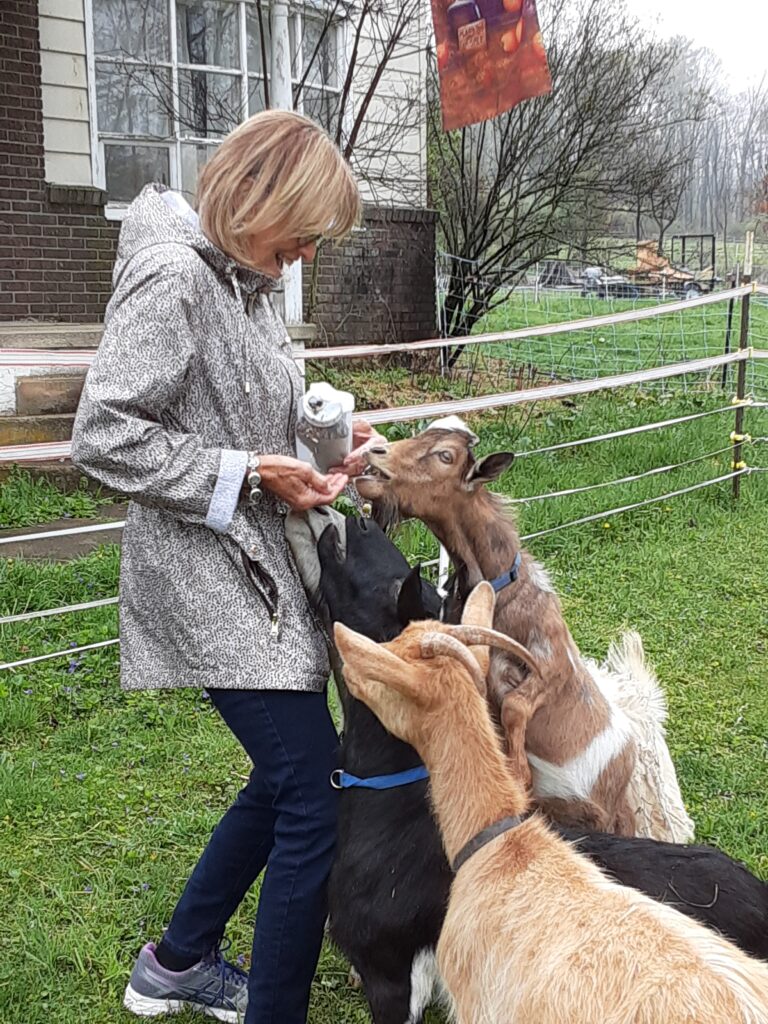 When we visited, O'Malley and Elijah Poe, both males, were in their own enclosure to separate them from the females since it was mating season. After spending time with them and learning that Elijah Poe is the son of one of the females at the farm, we followed Carrie to a pasture where a large group of goats, including the farm's newest breed, the British Golden Guernsey, eagerly met us when we entered their pasture. There Carrie introduced us to Raven, the mother of Elijah Poe, who was expecting a baby any day. She was in a small hut, but Joanne managed to coax her out so we all got to see her.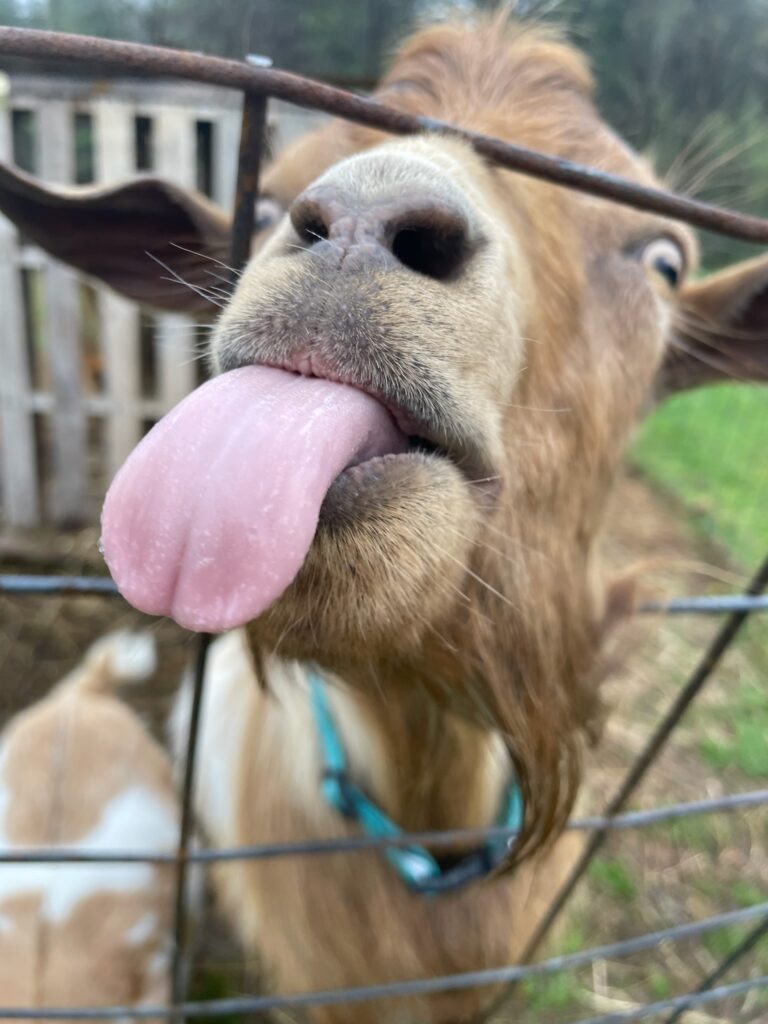 In addition to the goats, chickens and ducks, there are rabbits, who will soon make "Bunnyville" their home. Bunnyville will be geared to young children, so plan to bring the kids.
Due to Carrie's lifelong love of horses, the farm also has Arabians and other horses as well as a donkey.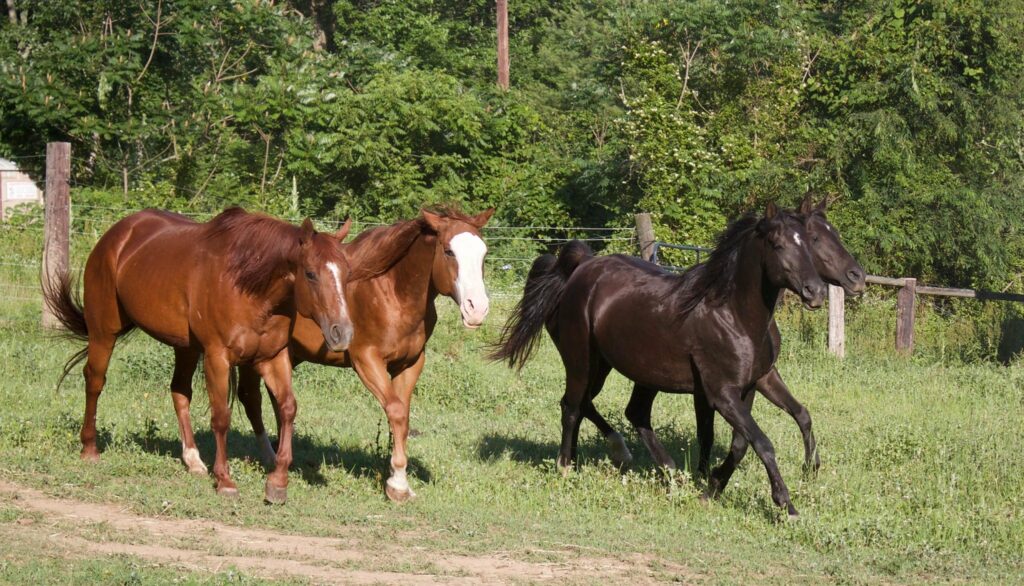 In addition to livestock sales and the goat tour, Barakah Heritage Farm offers supervised horseback riding, scenic hikes and other farm tours. Also available are farm-stays at one of the onsite camping areas that allow you to experience the horses, donkey and other animals on the farm daily.
This is Carrie and Khalil's fourth season operating Barakah Heritage Farm in Benton, although Carrie has been raising fainting goats for 14 years and working with horses for more than 40 years. A graduate of Penn State with a degree in Wildlife Science, Carrie had trained in alternate therapies and had treated horses at farms in the area. She had grown to love the area and was familiar with the property that the farm now occupies.
In addition to her work on the farm, Carrie is the author of "The Energetic Goat" and "The Healing Of Horses" – books about nutrition and energy healing.
Visits to the farm are by appointment only. Call (570) 285-5242. It's definitely a "must-do" outdoor activity for kids and adults alike!