By Nancy Bishop
Everywhere you look these days, there's another article telling you that a diet high in veggies and fruit is good for your health, confirming that your mother was right when she said "Eat your veggies."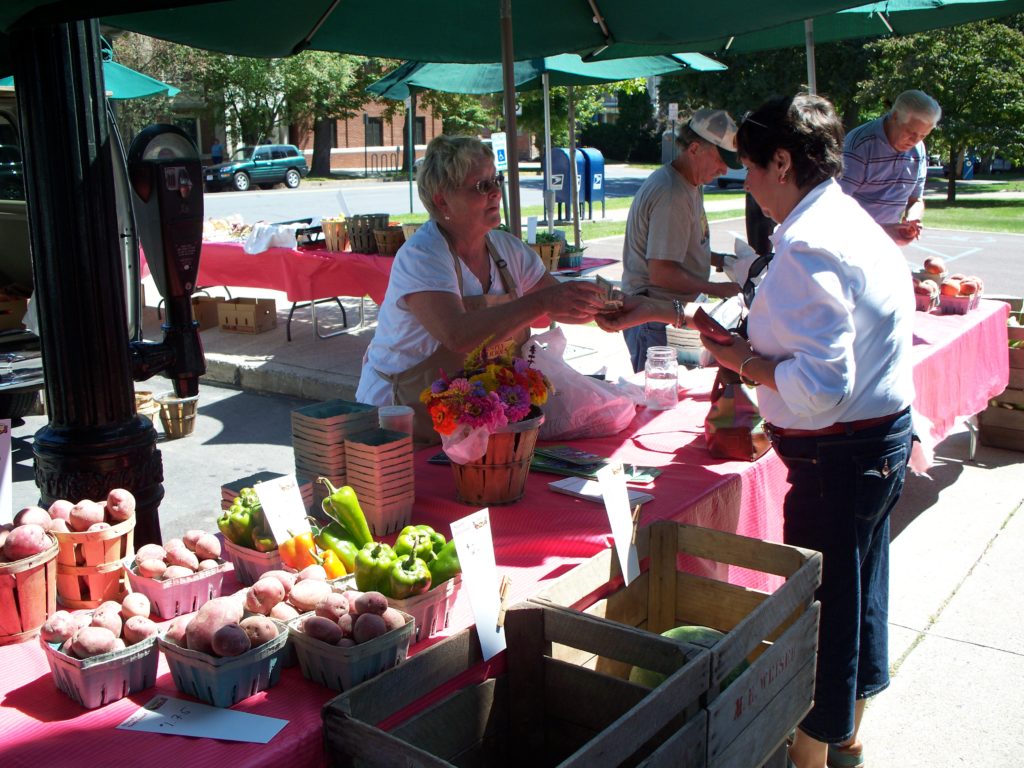 And, it's also the era of the farm-to-table movement. At its most basic, farm-to-table means that the food on the table came directly from a specific farm, without going through a store or other distributor along the way. Years before it became a popular movement, though, my family's version of "farm-to-table" was when I would call the farmer who lived down the road, tell him how many ears of corn I wanted, put the pot of water on the stove to boil and then head over to his farm, where he would hand me the corn he'd just picked. Elapsed time between the corn being on the stalk at the farm and on our dinner table was about 30 minutes. To this day, my now-adult kids remember that as the best corn ever.
Fortunately in this area, there are many farmers markets, making it easy to get delicious fresh vegetables and fruits as well as baked goods, locally produced meat and a variety of other foods. Although a few markets are open year-round, many of them open at the end of April. Also, many of the towns in the area sponsor weekly farmers markets during the growing season.
The guidebook "Homegrown in the Valley" provides information about what's available from farm stands and farmers markets to wineries, craft breweries and pick-your-own farms. The guide also has a grower's schedule, where you can find information about in-season growing periods for various regional fruits and vegetables.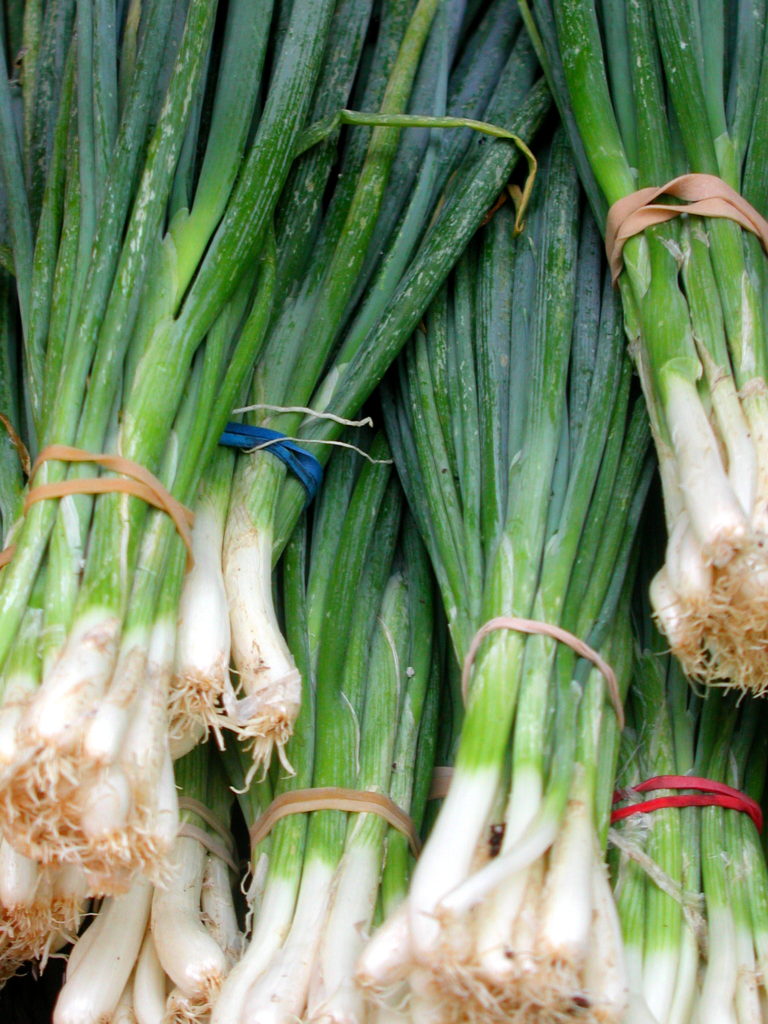 Can't wait to get started visiting farmers markets? Here are a few to try.
Rohrbach's Farm Market in Catawissa opens Friday, April 26 offering fresh farm goods, homemade treats, gourmet items and specialty gifts. Through May 25th they are open Fridays and Saturdays from 9 a.m. to 6 p.m.
In Danville, you'll find a bounty of freshly harvested fruit, heirloom vegetables, all-natural soaps, cut flowers, potted plants and starts; grass-fed and free-range meats; mushrooms, cheese, baked goods, eggs, herbs, jams, jellies, and pickles at the Ferry Street Growers' Market. The market is open from 8 AM until noon every Saturday starting the last week in May until the Saturday before Thanksgiving. It is located downtown on Ferry Street between Cole's Hardware and Voelcker's Beverage, and is dog friendly. There is ample free parking and regular market entertainment.
Forks Farm Market in Orangeville will be open Saturday, April 27 from 10 a.m. – 1 p.m. celebrating Earth Day. In addition to their own pasture-raised chickens, turkey, grass-fed beef and lamb, woodlot pork and pastured free-range eggs, they have products from other local vendors.
Open year-round, Ponduce Farms in Numidia, features their own produce in season as well as fresh baked goods daily with pies available Friday-Sunday. Call ahead and order your favorites! Both the farm market and their restaurant are open Wednesday through Sunday from 8 a.m. to 7 p.m.
Briar Creek Farms, at 1017 E. 7th St., Bloomsburg, also is open year-round. They offer locally grown fruit and vegetables in season as well as Amish baked goods on Wednesdays and local raw milk and cheeses. Hours are Monday – Wednesday, 6 a.m. – 3 p.m.; Thursday – Friday, 6 a.m. – 4 p.m.; and Saturday, 6 a.m. – 1 p.m.
Mainville Farm Market, 797 Mainville Dr., Bloomsburg, is a family-owned and operated farm market and sandwich shop that also sells baked goods, homemade soups, smoked meat and cheeses, produce and meat pies. It's open Wednesday through Saturday from 8 a.m. to 7 p.m.
Crest Haven Farm Market in Danville specializes in fresh seasonal fruits and vegetables, deli meats and cheeses, fresh meat, baked goods, dairy products and bulk foods.
Earth Day is Monday, April 22
Earth Day began in 1970 as a national day to focus on the environment. This year the Earth Day Network is asking people to join its "Protect Our Species" campaign to:
Educate and raise awareness about the accelerating rate of extinction of millions of species and the causes and consequences of this phenomenon.
Achieve major policy victories that protect broad groups of species as well as individual species and their habitats.
Build and activate a global movement that embraces nature and its values.
Encourage individual actions such as adopting plant based diet and stopping pesticide and herbicide use.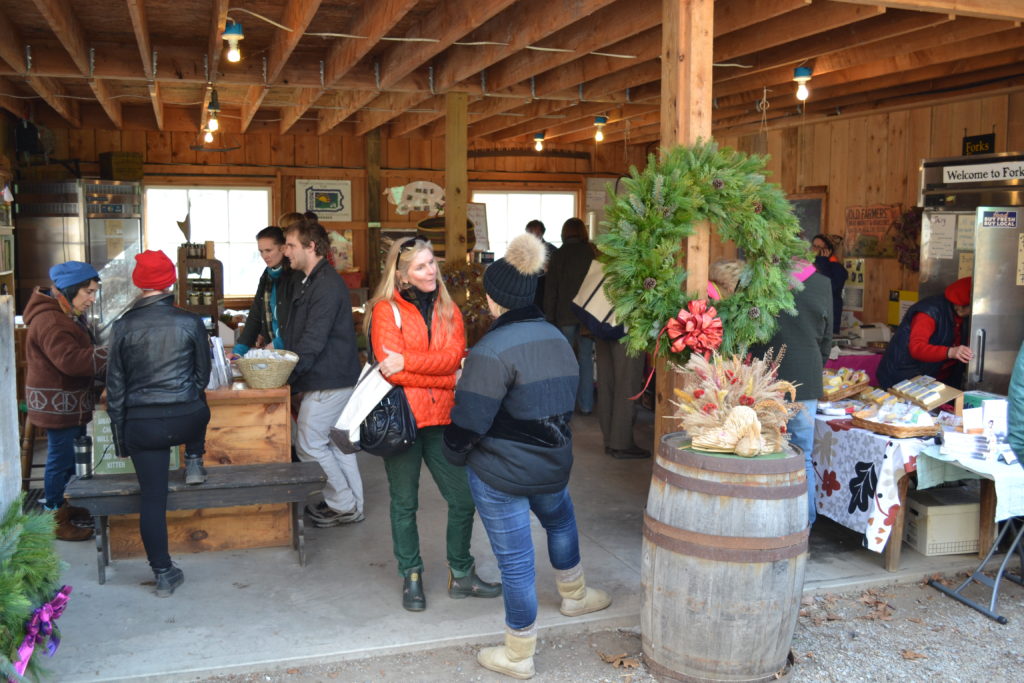 Among Earth Day activities scheduled in the region, the Roaring Creek Valley Conservation Association will hold a highway cleanup April 28 from 9 a.m. to noon on Route 42 through Weiser State Forest's Roaring Creek Tract near Aristes in Columbia County. Rain date is May 5.
Participants should arrive at the Route 42 parking area of the Weiser State Forest's Roaring Creek Tract by 9 a.m. to receive instructions and trash collection bags. Wear high visibility vests and/or clothing.
Also, Bloomsburg Children's Museum's iMAKE-Science program will focus on Earth Day on Thursday, April 25 at 4:30 p.m. Kids ages 6 – 12 will learn about ways to reduce, reuse and recycle as they make earth-friendly crafts and activities.