Weis Center Streams: STONO/Step Afrika! (Virtual World Music and Dance Performance)
February 8, 2021

-

February 21, 2021

Free, registration required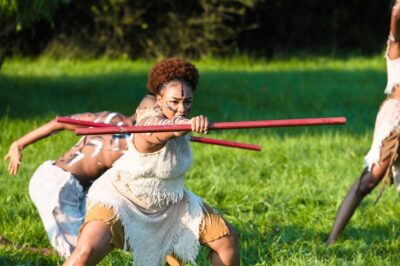 FREE but registration is required by calling 570-577-1000 or online at Bucknell.edu/BoxOffice
STONO/Step Afrika (World Music and Dance) will be offered February 8-21 with unlimited access.
Step Afrika! is a dance company dedicated to the African-American tradition of "stepping". Their dance style is a fusion of South African gumboot dance and African American stepping.
On September 9, 1739, the largest insurrection of enslaved Africans in North America began in South Carolina on the banks of the Stono River. Twenty Africans marched south toward a promised freedom in Spanish Florida, waving flags, beating drums, and shouting 'Liberty.' This extraordinary act of rebellion in colonial America predates the famed Boston Tea Party of 1773, the first significant act of defiance to British rule over American colonists. Although the Stono Rebellion was suppressed, this little-known event in American history forever changed African American life and culture.