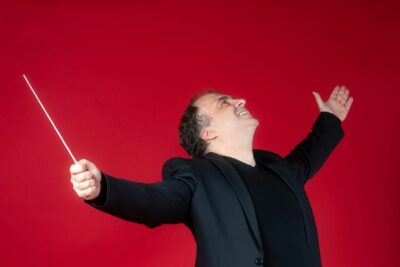 The repertoire of the Sofia Philharmonic comprises works from the entire historically available range of music – from classical to
contemporary opuses, including premiere performances of numerous works by Bulgarian composers. The orchestra has garnered
substantial recognition all over the world. It has guest-performed with great success in the major musical centres across Europe
(Austria, Belgium, Great Britain, Germany, Greece, Italy, Spain, Luxembourg, Netherland, Poland, Portugal, Romania, Russia,
Slovenia, Turkey, France, Croatia, Switzerland), Asia (China, Korea, Singapore, Taiwan, Japan), and North America, and has
received frenetic acclaim even from the most demanding of audiences. The Sofia Philharmonic Orchestra was awarded many
prestigious accolades including: "Musician of the Year" , "Golden Lyre" , "Golden Stave", "Golden Quill", "Crystal Lyre", the
Honorary Sign of Sofia, the Honorary Sign of the President of Bulgaria. From 2017, general director of the Sofia Philharmonic is
maestro Nayden Todorov.