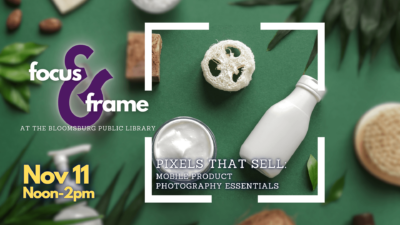 Do you ever stop scrolling because a product photo looks so inviting? These images don't just showcase items; they tell stories and ignite desires.
But it's not about the camera; it's about knowing how to use it. And you can get fantastic product photos just by using the camera on the phone in your pocket once you know the secrets.
If you're eager to transform your product photography from ordinary to extraordinary, this workshop is tailor-made. We'll dive into the essentials of lighting, composition, and settings, equipping you with the skills to turn everyday objects into compelling visuals that make viewers want to click 'Buy.' By the end of this class, say goodbye to lackluster product photos and embrace the ones that demand attention!