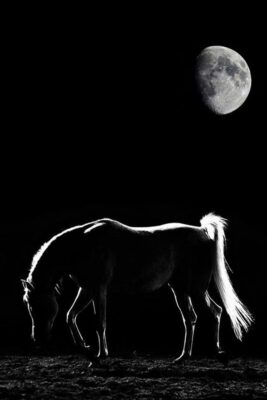 Located at Barakah Heritage Farm in Benton, PA.
Come soak up the peaceful moonlit views of the mountains near Ricketts Glen on a scenic hike to meet our donkey, horses, and pony in the pasture.
Very limited availability, as weather and moonrise and sunset must all cooperate.
You will meet the horses as fellow conscious beings, learning their body language and energy, and allowing them to choose the interaction.
We begin with a release form, orientation, and safety briefing. Then we enter the herd's area in the pasture and hike to wherever the horses are.
We end with final quiet discussion and any last questions, while hiking back down.
There are truly no words to describe the beauty and peace of sharing a moonlit night with these grace-full beings out in nature. We hope guests leave with hearts full of peace and wonder.
Note: there is no riding in this experience. Weather dependent, and dress for a night hike. Bring a headlamp or flashlight.
No pets in cars/on tours, for their safety and our animals' safety – Please give advance notice of service animals – no RV/trailer parking – security cameras on site.