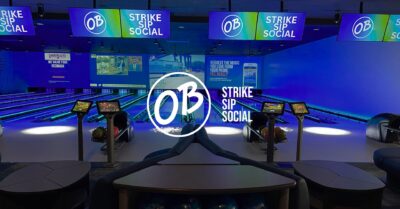 Get ready to strike, sip, and socialize like never before! Join us for the GRAND OPENING of Outta Boundz on October 14th and 15th! With Hyperbowling taking center stage, you won't want to miss out on the most electrifying entertainment experience.
When:
-Ribbon-cutting: 11:00 am on October 14th
-Doors are open until 10 pm on the 14th
-Celebrations will continue on the 15th from 11am-9pm
Specials & Giveaways:
-Exclusive grand opening deals you won't want to miss
-Prize giveaways to make your day even better
-A balloon artist for the kiddos (and the young at heart!)
Don't Miss Out!
With 154 games on our bowling lanes, Outta Boundz is THE destination for both young adults and families looking for next-level fun. Whether it's competitive team-building or just a day out, we've got you covered.