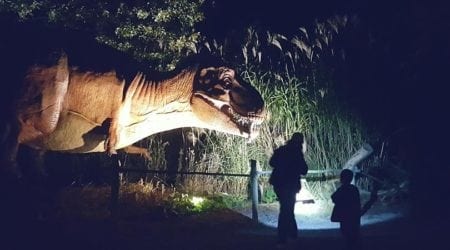 Like everything else in 2020, Flashlight Safari is going to look a little different this year. While we're disappointed that we won't be able to do some of the fun activities we normally would, we're going to make the best of it because there will still be plenty of fun at this festive fall event! We hope you will join us for it!
Many of our animals become active at night. Take a peek at their "secret" after-hours activities with a special safari through our Exhibit Gallery with only a flashlight to guide you!
See lots of critters in action including mambas, cobras, pythons, and rattlesnakes, along with aquatic turtles, poisonous dart frogs, tree monitors, and crocodilians.