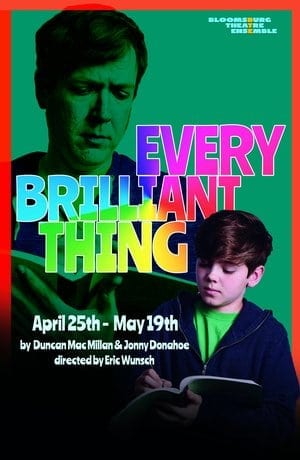 You're seven years old. Mom's in hospital. Dad says she's 'done something stupid'. She finds it hard to be happy. You start a list of everything that's brilliant about the world. Everything worth living for. You leave it on her pillow. You know she's read it, because she's corrected your spelling. Every Brilliant Thing is a poignantly funny, deftly interactive solo performance unlike anything you've ever seen. Spend a cozy evening with ensemble member Richard Cannaday as he weaves this intimate tale.
A moving and unconventional evening of theatre for those adore This American Life, This is Us,  and BTE audiences who loved I and you.
Rated MA, for some adult language and subject matter.