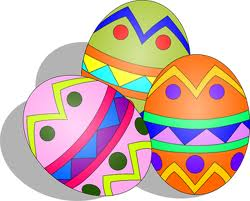 March 27
Berwick — BYFL Easter egg hunt, Eaton Street field behind K-Mart plaza, 1 p.m., for children up to age 13.
There will be an area designated for those with special needs. The Easter Bunny will also be making an appearance and pictures can be taken. 
 Please remember to follow Covid-19 guidelines. Masks are required.
April 3
Berwick — Berwick Veterans of Foreign Wars post, 1408 W. Front St., 1 p.m. for children up to age 10.
Bloomsburg — "Snatch 'n Grab" Egg Hunt, 2 p.m., Mount Pleasant Community Center, 558 Millertown Road
As cars drive into the parking lot, a small bag of goodies will be handed to each child age 10 and under. If the bag contains a slip for a prize, winners will be directed to the picnic pavilion to claim the prize before leaving. This is an outdoor/drive-through event.
Elysburg – Outdoor Easter Egg Hunt, at Elysburg Presbyterian Church, 320 W Valley Ave, Elysburg ; 12 PM, for children up to 10 years old.
April 4
Lime Ridge — Lime Ridge Fire Company, Columbia Park, 2 pm
Youngsters up to age 12 will start out at Columbia Park and get a bag and the clue to the first station, where they will find candy, followed by seven more stations where they will also find candy. At the hunt's last stop, there will be prizes and Easter eggs.