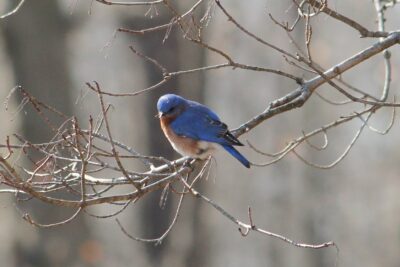 This program is designed just for kids (and accompanying adults) to learn about Eastern Bluebirds and their conservation.
The program will begin with an informative presentation on the natural history of bluebirds and their conservation. It will explain why putting up a bluebird nest box is so important and fun. After the presentation, each child will receive a bluebird nest box kit. Following along step-by-step instructions, each participant will assemble the kit into a bluebird box ready for placement. A handout will provide information on the proper placement, monitoring and care of the box. All materials and tools necessary to build the box will be provided.
Note: Spaces are limited, so please pre-register by Wednesday, March 1, by emailing Jon Beam, MARC Naturalist, at jbeam@montourrec.com. Please provide your name, your child's name, your child's age, and a phone number where you may be reached.
Presented by: Ritchie and Nancy Heintzelman
Admission: Free (donations accepted)