by Nancy Bishop
Back in the pre-pandemic days, a favorite social activity for my friends and family was eating out at one of the area's many great restaurants. But then along came COVID-19 and they, like many people, became afraid of eating at a restaurant, whether indoors or outside. Some of my friends won't even get takeout from a restaurant because of safety concerns. What used to be a group of 20 of us that ate out every Friday night is now down to only five or six people.
So, is it safe to eat out?
Yes! After all, no restaurant wants to be known as the place that gave you COVID-19, so they're doing everything they can to keep you safe.
Here are just some of the things Pennsylvania is mandating for restaurants, which now can operate at up to 50 percent capacity as long as the restaurant follows a certification process.
Customers sitting at a table can't be within six feet of any customers sitting at another table in any direction.
Employees must be trained on the importance and expectation of increased frequency of handwashing, the use of hand sanitizer with at least 60% alcohol, and must avoid touching hands to face.
Employees must be assigned to monitor and clean high-touch areas frequently during operation, including entrance doors, bathroom surfaces, host stands, etc., and continue to regularly clean all other areas of the restaurant.
Any shared items with which customers will come in contact such as tabletops, digital menus, check presenters, and digital payment devices must be cleaned and disinfected after each customer use.
In addition, restaurants are asked to provide masks for employees to wear at all times and make it mandatory to wear masks while at the restaurant. It's also suggested that restaurants provide disposable menus that are discarded after each customer or use a written posting such as a chalkboard or whiteboard to relay menu information.
The state also suggests restaurants use technology solutions where possible to reduce person-to-person interaction, including mobile ordering; text or phone app technology to alert customers when their table is ready to avoid use of "buzzers;" and contactless payment options.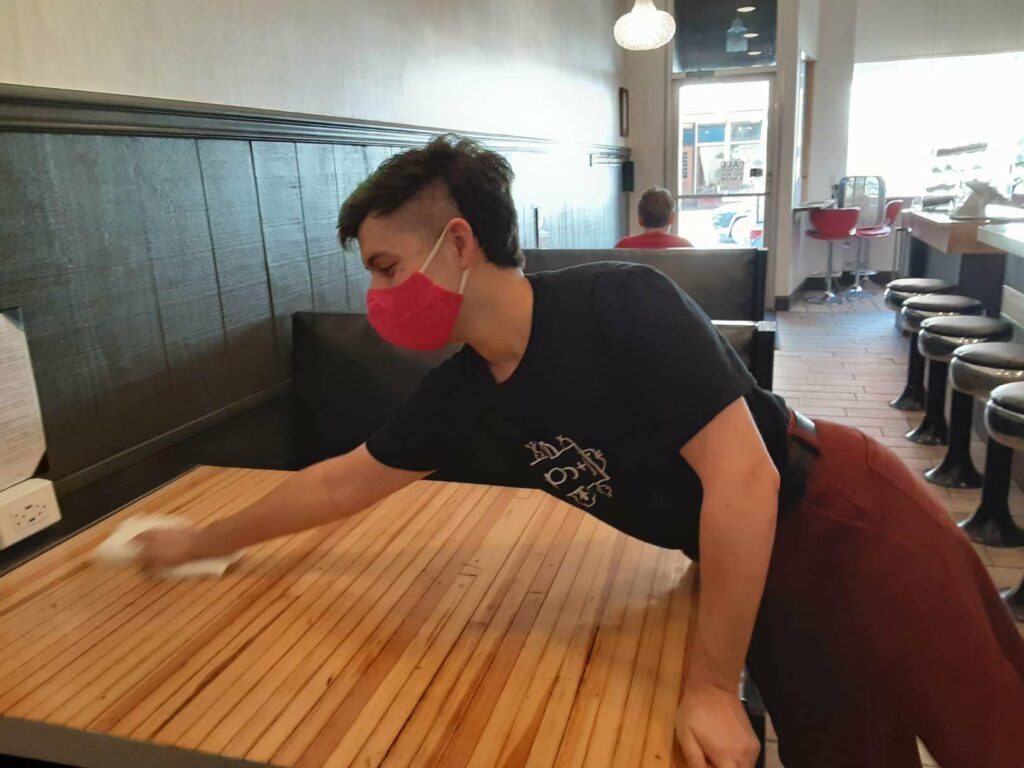 You've probably also noticed that instead of salt & pepper shakers and other condiments on every table, you have to ask if you want them and usually will be given the little individual packets.
Ok, so those are some of the rules. But are local restaurants following them? Yes, they are. I have eaten at quite a few since indoor dining has been allowed and I've seen the precautions being followed at all of them. Over at PB&J in Danville a couple weeks ago, the staff was being diligent about disinfecting tables and chairs after each use. Staff wore masks, social distancing was followed, and tables were spaced apart.
Steph's Subs in Bloomsburg is open for pickup in the store, curbside pickup if you don't want to go inside and delivery in the local area. Plus, owner Steph Severn tells me "Everyone's temperature is taken before their shift. They've been taught proper mask-wearing. We've assigned one person on a shift to sanitizing duty, so we wipe things down constantly. We do not allow anyone without a mask to enter. And we are still allowing only one customer inside at a time unless they have a child with them or if it's a couple.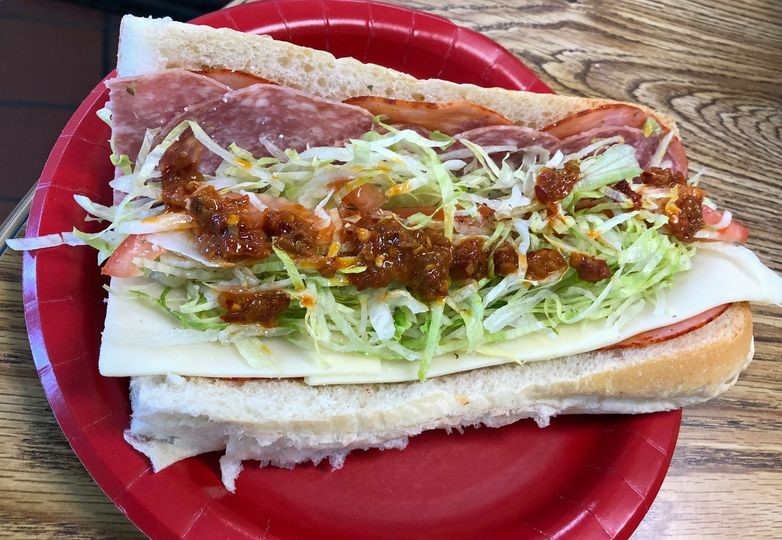 "My employees have been very diligent, taking COVID-19 seriously."
To see the daily specials at Steph's Subs, visit their Facebook page. The subs look too good to pass up!
Another favorite of mine is Cherokee Tap Room just outside of Danville. Owner Andy Bower says, "Some things I and other places have done is to really readjust our cleaning procedures. Since we have a certain amount of turnover from customers we make sure handles and other high-touch areas are cleaned more frequently than they were in the past. And our tables are cleaned properly after each use."
The heightened cleaning includes thorough after-hours cleaning as well, he added.
I've eaten at Cherokee several times during the pandemic and you can be sure I'll be back there. The food is too good to pass up!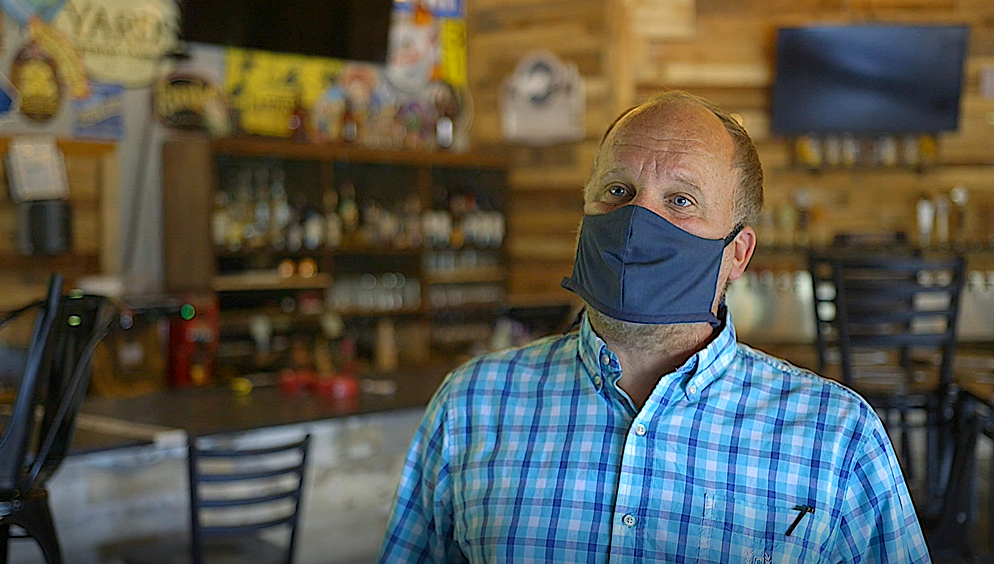 It's been a difficult seven months for restaurants. This week please consider visiting one of your favorites or one you've always wanted to try. You'll be glad you did. (And you won't have to clean your kitchen at home!)
You can find out more about the state's restaurant restrictions here. Restaurants that are open and have self-certified are listed on the state's website. You can search the list by county to find places near you. Eating out doesn't have to be a scary ordeal – just practice safety and follow established protocols including wearing your mask. If you're just not comfortable eating at the restaurant yet, at least try takeout to still support your local establishments!