Contact Us
You've arrived in Columbia and Montour Counties in Central Pennsylvania – welcome! Now where do you start? We suggest stopping at our official Welcome Center located directly off Interstate 80 Exit 236 near Bloomsburg. Our courteous staff is available year-round to help visitors and locals alike plan their perfect trip. Pick up any number of free travel guides, maps, and brochures to help you get started and well on your way to a relaxing and enjoyable stay. Just passing through our counties? The Welcome Center is still a great stop, as it also has an ample supply of Visitors Guides from every corner of the state!
---
Already on your adventure but need some more info? Check out our 24-hour electronic kiosk at Geisinger Medical Center's Atrium Cafe.
---
Meet the staff of the Columbia Montour Visitors Bureau:
David "Otto" Kurecian

Executive Director
570-784-8279
kurecian@cmvb.com
Shane Kiefer
Director of Marketing
570-784-8279
skiefer@cmvb.com
Linda Sones
Member Services Liason
570-784-8279
lsones@cmvb.com
Jenn Puckett
Calendar of Events Coordinator
570-784-8279
jpuckett@cmvb.com
Randy Fox
Distribution Coordinator
Donna Sharrow
Events Coordinator
570-284-4455
dsharrow@cmvb.com
Mary Ann Rizzo
Fulfillment Coordinator
570-784-8279
mrizzo@cmvb.com
Debbie Sokol
Office Manager
570-784-8279
dsokol@cmvb.com
Aileen Waltman
Customer Service Representative
570-784-8279

Meet the Board of the Columbia Montour Visitors Bureau:
Nancy Bishop

Columbia-Montour Council – B.S.A.
Cheri Bissinger
Bissinger Catering & Concessions
Andrew Bower
Profile Coffee Roasters
Maegan Beishline
Briggs Farm Blues Festival
Taylor Farr
The Barn at Greenwood
Shawn Felty
Sire Advertising
Chris Hill
Pine Barn Inn
Trevor Finn
Montour County Commissioners
Al Luschas
Derr, Pursel, Luschas & Naparsteck
Mike Monico
Berwick Elks
John Oast
Five Mountain Outfitters

Stacy Yutko
Knoebels Amusement Resort
Rich Ridgeway
Columbia County Commissioners
Steph Severn
Steph's Subs
Harry Strausser
Thorne Haven at Laporte & The Shoppes at Woodin Place
Vanessa Worthington
The Art of Floating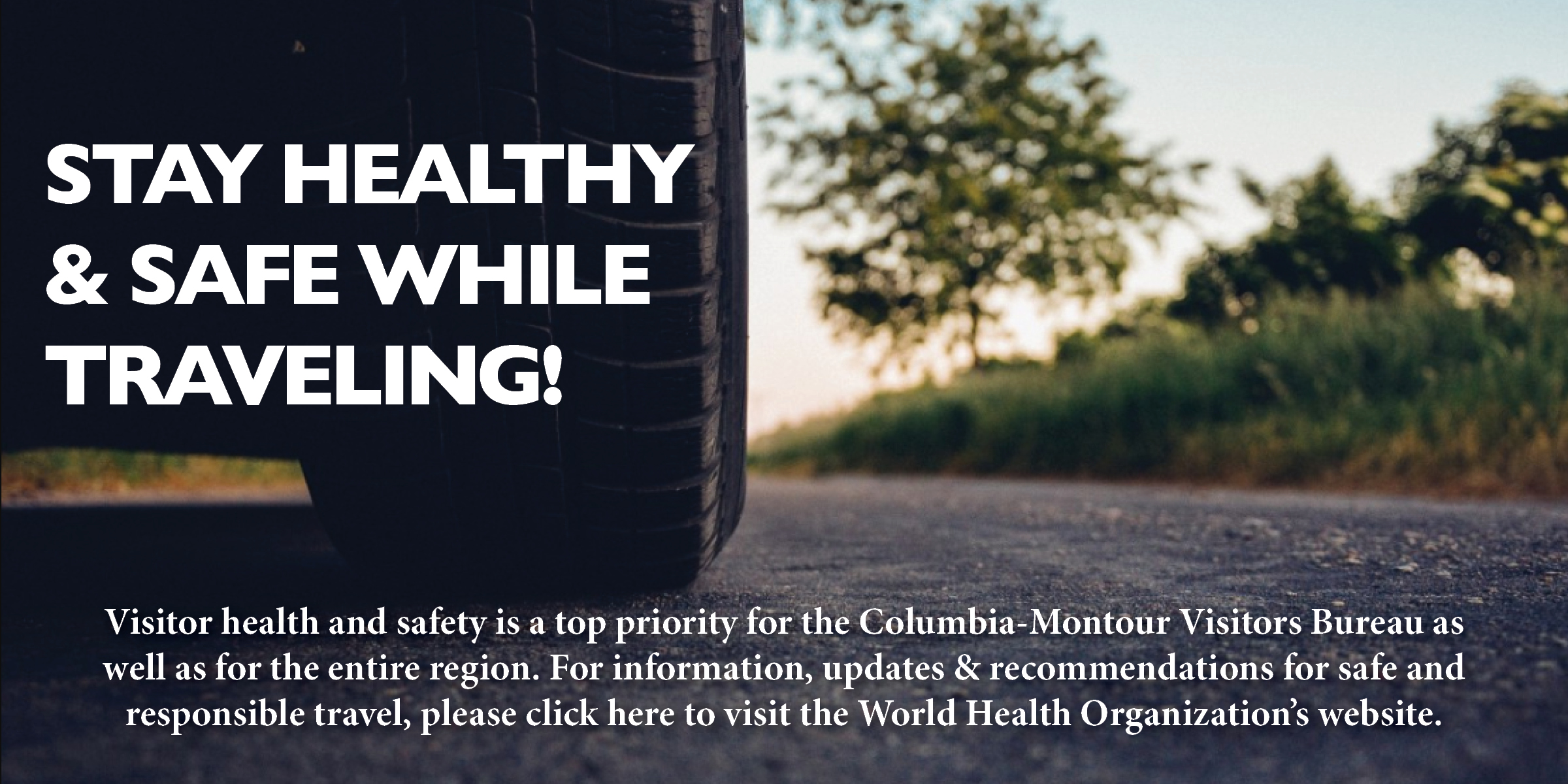 Find current COVID-19 updates, travel guidelines, and prevention resources by visiting the websites of the Center for Disease Control (CDC) and the World Health Organization (WHO). Accurate information and preventive measures are key to protecting you, your families, and our communities as you travel!
Small businesses looking to further understand the CARES Act and how they may be able to access resources can review this Small Business Guide to the CARES Act from the Pennsylvania Lodging and Restaurants Association.
Connect with Us!
Find Us!
Hours
Weekdays: 8:30 AM – 4:30 PM
Saturdays: 9 AM – 1 PM (Memorial Day – Labor Day)