The Columbia Montour Visitors Bureau's Summer Heritage Passport continues this summer with thirteen area historical assets and heritage organizations participating. A new announcement came today that ALL trail-goers who complete the Summer Heritage Passport this year will receive a special commemorative patch, in addition to being entered to win one of the top 5 prize baskets. The round patches will be 3.75″ x 3.75″ and will feature a covered bridge along with the words "Heritage Passport 2018".
The first ever Summer Heritage Passport takes participants on a journey through the history, culture, and stories of Columbia & Montour Counties and beyond. The program continues through Sunday, October 7th.  At each of the thirteen stops, passport holders will receive a sticker to place in their passport indicating their attendance at that location. Once 10 of the 13 locations have been visited, and stickers received, individuals may mail their completed passport to the CMVB Welcome Center to be entered in a prize drawing. The Grand Prize will feature $400 in gift cards to area restaurants. Four additional runner-up prizes will also be awarded, and will include more area gift cards, historical regional book collections, and items from several of the passport stops. The total value of all prizes is estimated at $1,000.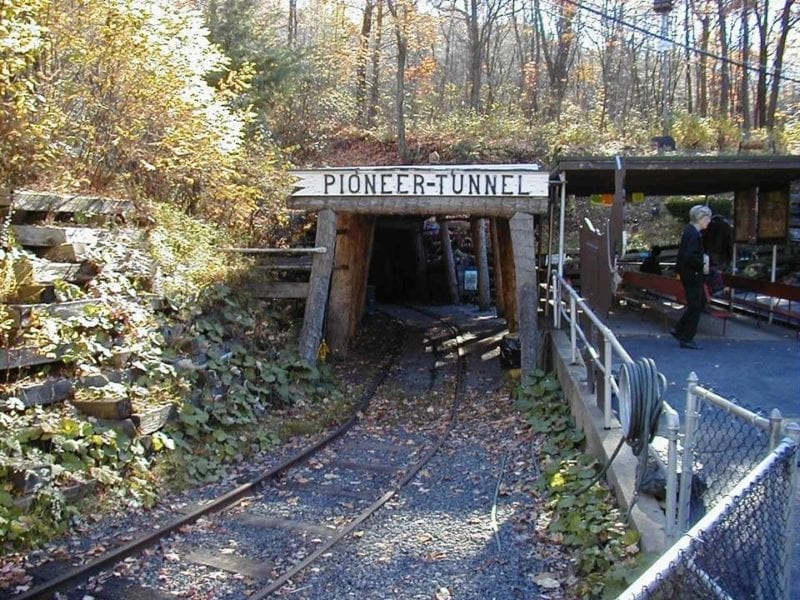 Each of the thirteen participating locations holds a unique experience for visitors, from Bill's Old Bike Barn to the Knoebels Carousel Museum. The majority of the stops on the summer passport can be found in either Columbia or Montour Counties, but Ashland's Pioneer Tunnel in Schuylkill County and the three Eagles Mere museums in Sullivan County are also included.  Other participants include the Boyd House, Catawissa Quaker Meeting House, Columbia County Historical & Genealogical Society, the International Harvester Collectors Museum, the Montgomery House, and the Mooresburg School.
There is no cost to participate in the event, but admission fees may apply at several of the locations.  To get started, travelers may pick up a free passport from any of the participating locations or at the Columbia Montour Welcome Center (121 Papermill Road, Bloomsburg).  All locations will be open during their normal posted hours. Please call or visit individual websites for complete hours of operation. For more information about the Summer Heritage Passport trail, please call 800-847-4810. The passport is the perfect educational summer event for groups, parents and their children, scouts, or just local history lovers.