by Nancy Bishop
Did you know that November is National Historic Bridge Awareness Month? Plan to celebrate this area's historic covered bridges by going to "Christmas on the Bridges" on the East and West Paden Bridges — the Twin Bridges — Sunday, December 8 from 1 PM to 4 PM.
Sponsored by the Columbia County Covered Bridge Association, the annual free event has something for everyone. There are free hayrides with Santa for the kids (and the kids at heart) from 1 PM – 3 PM. And, local breweries and wineries will be there with wine and beer tastings to entice the adults.
Of course, the event's famous ham and bean soup will be available. An amazing soup, it's made on the bridges at the event in big cauldrons. Buy a bowl and eat it there or get a quart to take home for later, but whatever you do, get there early if you want some because it sells out fast!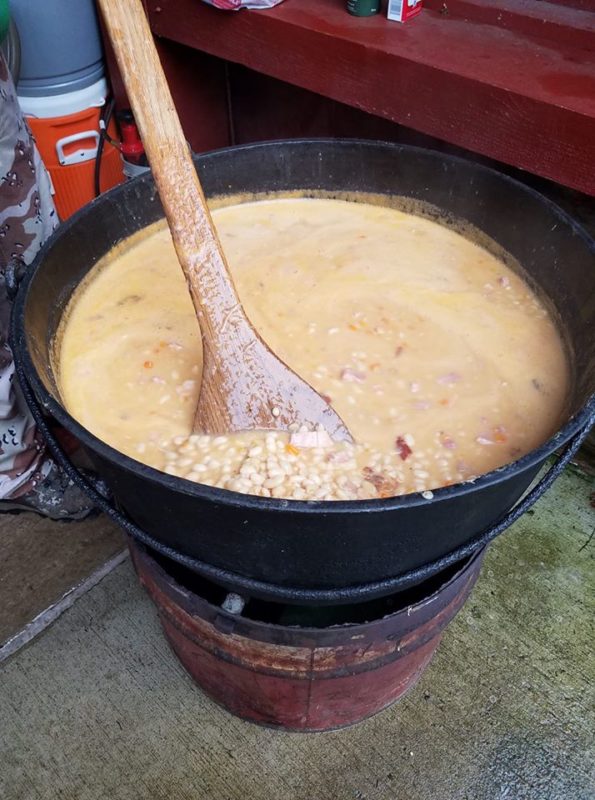 For your sweet tooth, there will be a bake sale, and the Orangeville Public Library will have its Basket Raffle.
The CCCBA's mission is to restore, preserve and advocate for the 23 covered bridges in Columbia County. Formed in 2001, the CCCBA owns the Josiah Hess, Stillwater and Shoemaker covered bridges.
The iconic Twin Bridges where the event is being held are the only twin bridges remaining in the United States. Built in 1884 on Huntington Creek near Orangeville by W. C. Pennington, the Twin Bridges are named after John Paden, who operated a nearby sawmill.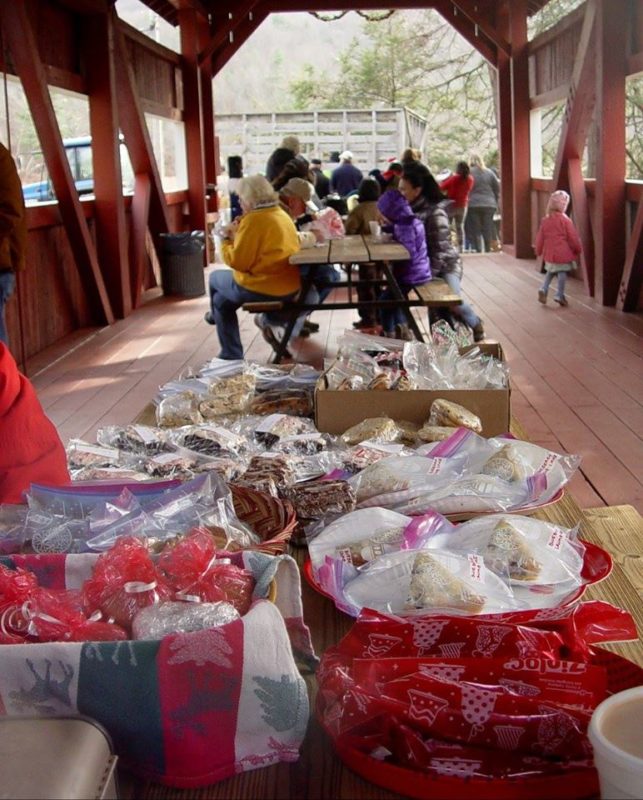 The West Paden Bridge is a Burr Truss bridge. Theodore Burr, an inventor from Connecticut, designed the Burr Arch Truss, which featured two long arches, resting on the abutments on either end. Find out more from the Theodore Burr Covered Bridge Society of Pennsylvania. Somewhat different in design, the East Paden Bridge is a Queen Truss bridge. The original West Paden Bridge was washed away by flood waters in June 2006. It was reconstructed in 2008.
Open only to pedestrian traffic now, the Paden bridges are located in Twin Covered Bridge Park off Route 487 in Fishing Creek Township near Orangeville.
Buy a Puzzle
Another way to support the CCCBA is by purchasing one of the annual jigsaw puzzles from the Columbia-Montour Visitors Bureau. A donation of $2 from every puzzle sold goes to the CCCBA to help with restoration and preservation of our local covered bridge treasures.
Each year, the winning entry in the Visitors Bureau's covered bridge photo contest is made into a limited edition 500-piece puzzle. It makes a great holiday gift. Don't tell my sons, but each of their families is getting one this year!
This year's puzzle features contest-winner Paul W. Naus Jr.'s snapshot of the Kramer Bridge in Columbia County.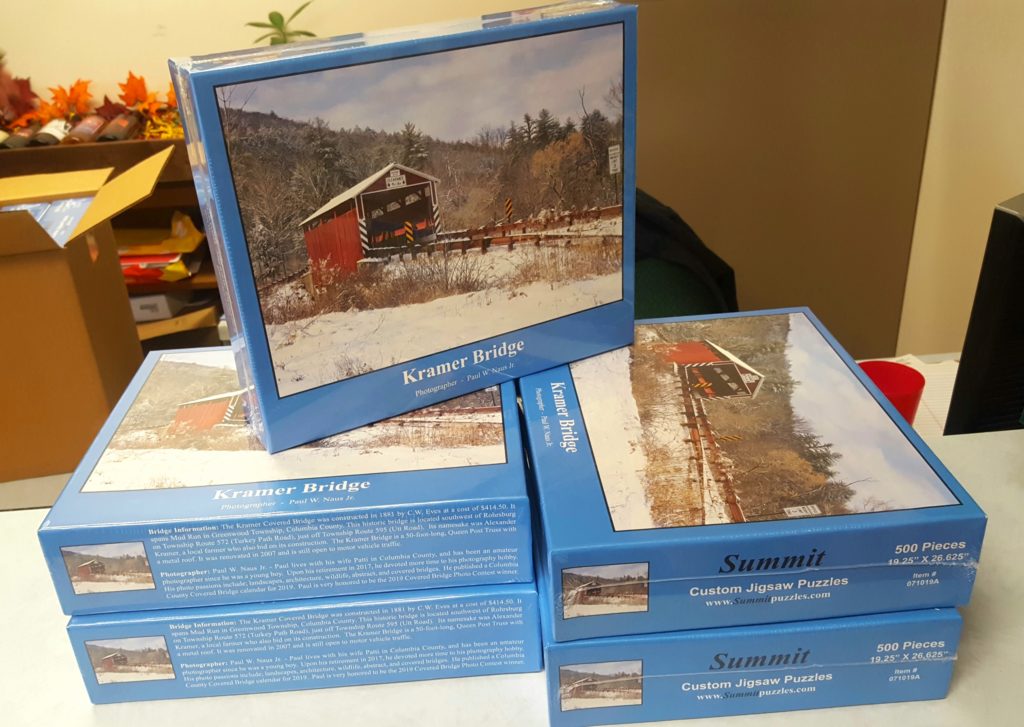 You'll have to act fast, though. Only about 3 dozen of the puzzles are left for $15 each. To get one, drop in at the Welcome Center at 121 Papermill Road, Bloomsburg (near the Lightstreet Exit on I-80) or call 800-847-4810 to have one shipped to your location. Puzzles can be shipped anywhere for an additional charge, so it makes a great gift for people on your list who have moved away.
Christmas will be here before you know it! Start the holidays off right by getting in the festive mood at Christmas on the Bridges.