Area Business Updates
54 Pennsylvania counties have now returned to the "green phase", including Columbia and Montour.  We'd encourage you to continue supporting local businesses during this time, and please review some of the updates we've received lately from many of our partner businesses. Please note that this information is constantly evolving, so please be sure to check with each business prior to traveling to ensure you have the most current details.
- UPDATE FROM THE GOVERNOR'S OFFICE -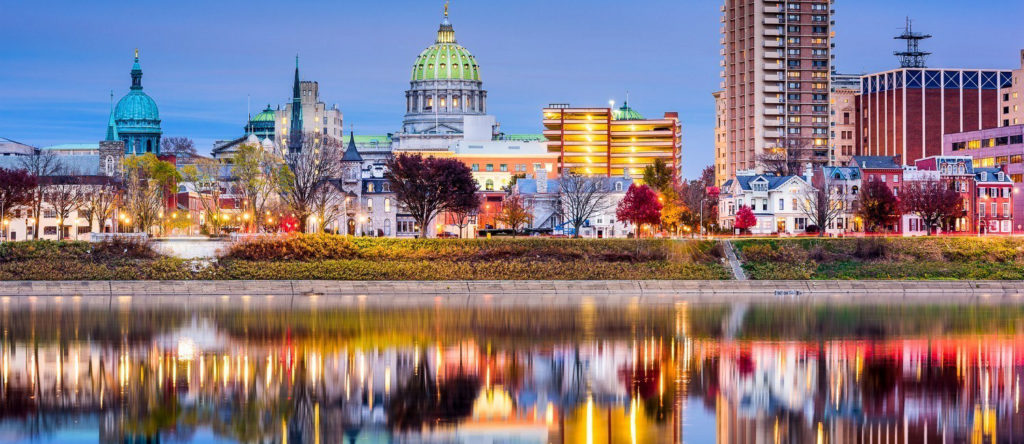 Update from 6/22
Gov. Wolf announced 12 more counties will go green on June 26. These counties include Berks, Bucks, Chester, Delaware, Erie, Lackawanna, Lancaster, Lehigh, Montgomery, Northampton, Philadelphia and Susquehanna.
Philadelphia County met the criteria and will move to the state's green phase on June 26; however, local officials will maintain some additional restrictions until July 3.
The only county that remains in yellow after June 26 is Lebanon County.
Pennsylvania is utilizing a three-phase matrix to determine when counties and/or regions are ready to begin easing some restrictions on work, congregate settings, and social interactions. View Governor's Wolf's phased reopening plan for Pennsylvania. View the and contact tracing plans.
Elementary and secondary schools in the state's yellow and green phases may resume in-person instruction and activities beginning July 1 under a phased reopening approach. Postsecondary institutions and adult basic education programs, effective June 5, to begin in-person instruction immediately following the development of a health and safety plan outlining strategies for safe operations. View the preliminary reopening guidance.
Businesses in the Commonwealth that are permitted to conduct in-person operations during the disaster emergency must take precautions to protect their employees, their employees' families, and their communities as a whole. View the business guidance and business FAQ.
It is important that as many people as possible wear a nonmedical or homemade mask when leaving their homes. View instructions for how to make a homemade mask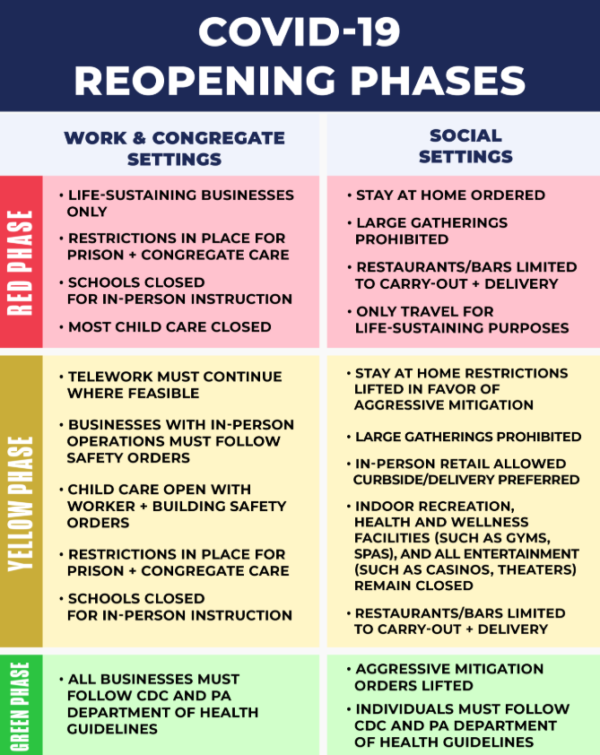 - Choose a tab to skip to that section -