by Nancy Bishop
"All the world's a stage," Shakespeare wrote. And since 1978, Bloomsburg Theatre Ensemble (BTE) has been treating this area to that stage.
Back in the summer of 1976, a group of actors who had been students at Northwestern University's theater program in Chicago followed their renowned professor, Alvina Krause, to Bloomsburg when she retired from Northwestern and moved here.
The group founded the first Ensemble, a professional theater company, in 1978. That first season's productions, directed and acted by the Ensemble members, included "The Good Doctor" by Neil Simon from Anton Chekhov, directed by Mark Milikin; Mimescape, a BTE original; "Tartuffe" by Moliere, directed by Gerard Stropnicky; and "The Shadow Box" by Michael Cristopher, directed by Bruce Burgun.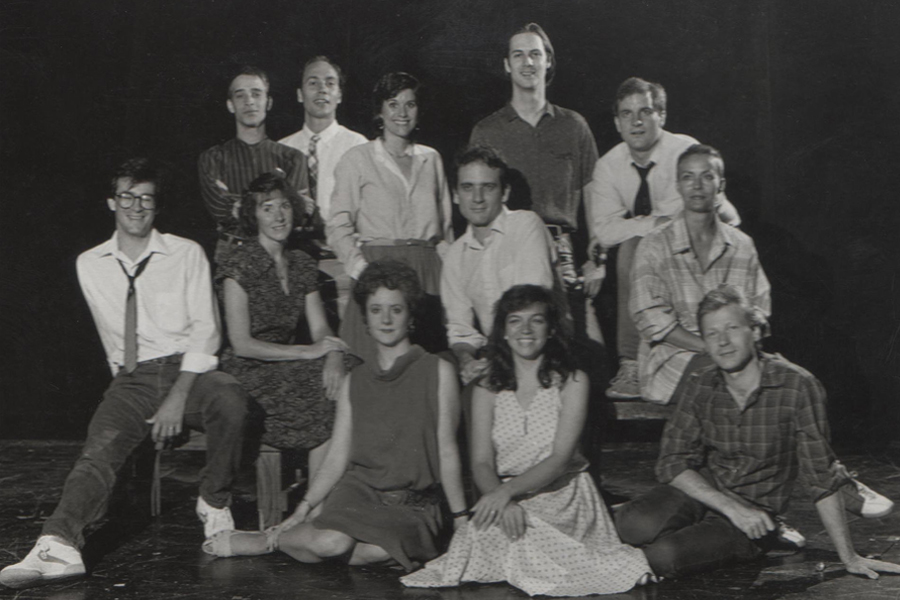 Unlike most professional theater companies that operate under the direction of a single artistic director, the Ensemble members work together to select plays and appoint a director for each production. They act in the productions, help manage the company and write some of the shows. Currently, the Ensemble has six members: Amy Rene Byrne, Elizabeth Dowd, James Goode, Andrew Hubatsek, Daniel Roth and Eric Wunsch. And, also unlike other theater companies, Ensemble members are permanent, full-time residents of the place where they perform, which gives BTE a unique connection to the community.
A true gem of the area, BTE has produced works from the theatrical archives, new works by emerging playwrights, contemporary works, and works created by the Ensemble telling local stories. It's a leader in the national ensemble theater movement and is a founding member of the Network of Ensemble Theatres.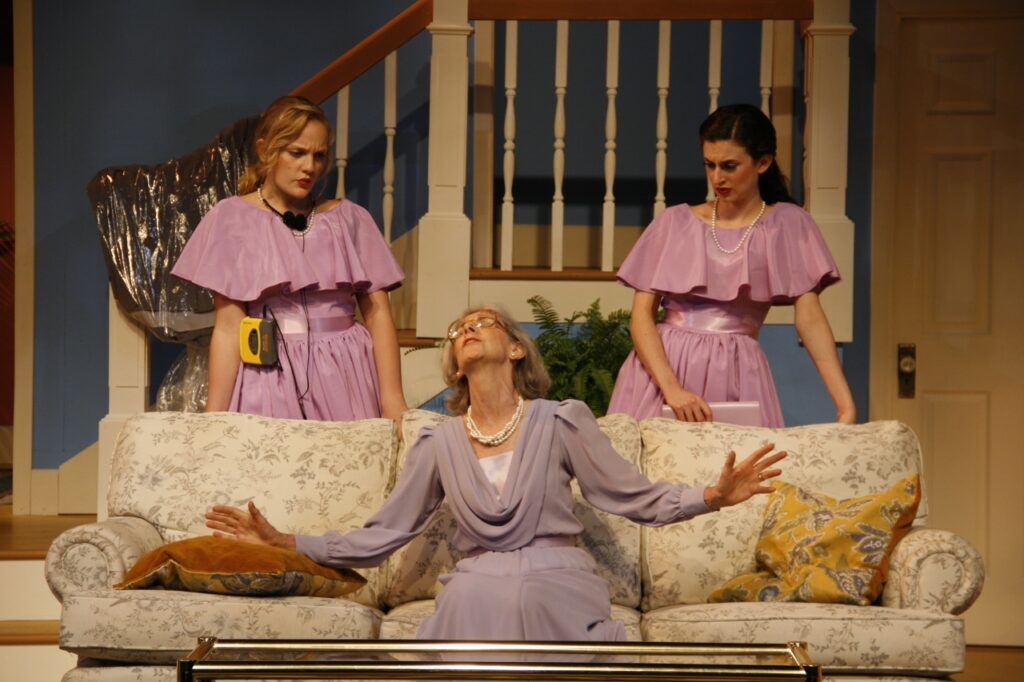 BTE's work also benefits from collaboration with guest artists — actors, acting interns, designers and playwrights — who visit and often live in Bloomsburg to assist with productions. These relationships have built up a family of artists that expands BTE's capacities beyond the Ensemble and connects it with the national theatrical community.
Now in its 43rd season, BTE has come a long way from its free performance of "The Good Doctor" on the stage of then Bloomsburg State College's Carver Hall in March 1978. The first performance of the perennial audience favorite, "A Christmas Carol" also was staged there in December 1979. The first few summer seasons of the fledgling theater company found a home at Central Columbia Middle School. Even the Town of Bloomsburg helped, providing rehearsal and office space on the Town Hall's third floor for a few years.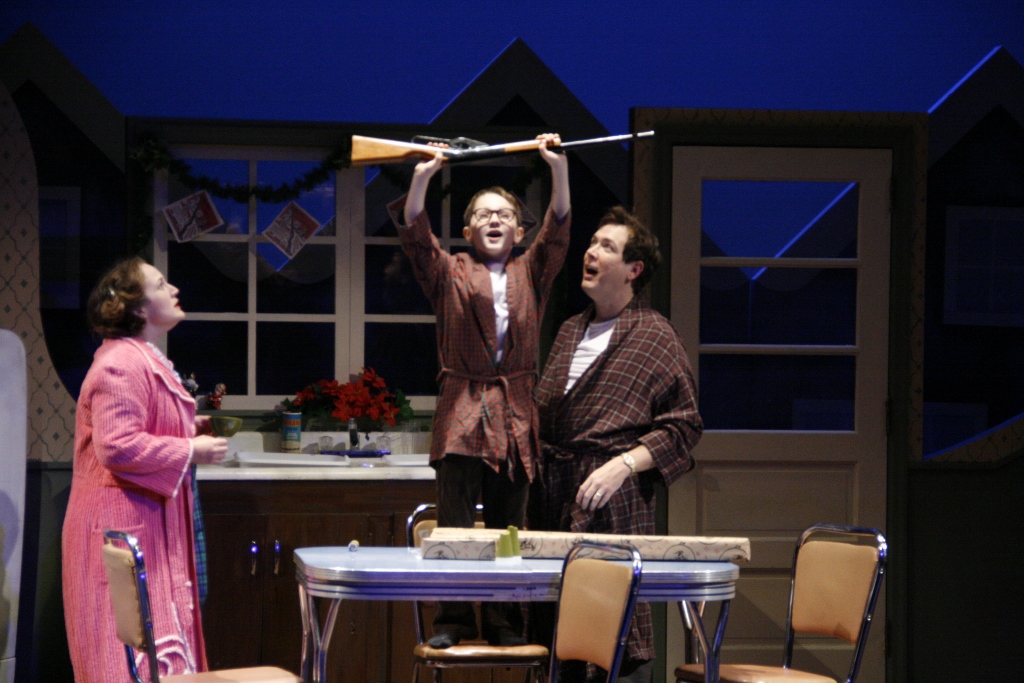 By 1980, BTE was ready for a home of its own, and, with a few gifts from several donors, the former Columbia Theater on Center Street in Bloomsburg was purchased. The first production in the space was "You Can't Take It with You" by George S. Kaufman and Moss Hart in June 1982.
But the 1940s building needed a more comprehensive overhaul. With grant money and donations, a total renovation transformed the old building into the Alvina Krause Theater, completed in time for the opening of Noel Coward's Hay Fever in October 1983. Further helping the new theater company was the donation of the Mitrani Building off Iron Street for BTE's rehearsal space and scenery and costume shops.
The commitment to place that Krause instilled in her students can still be seen in BTE's creation of original plays from local stories, and its Theatre in the Classroom, Project Discovery and BTE Theatre School programs. Theater in the Classroom brings to schools original works presented in an animated story-theatre style featuring imaginative props, costumes, music, and student participation followed by a lively post-performance discussion to area schools. Project Discovery gives high school students in the area the opportunity to attend a performance in the BTE theater for free. And the BTE Theatre School offers kids and adults an opportunity to learn theatre skills.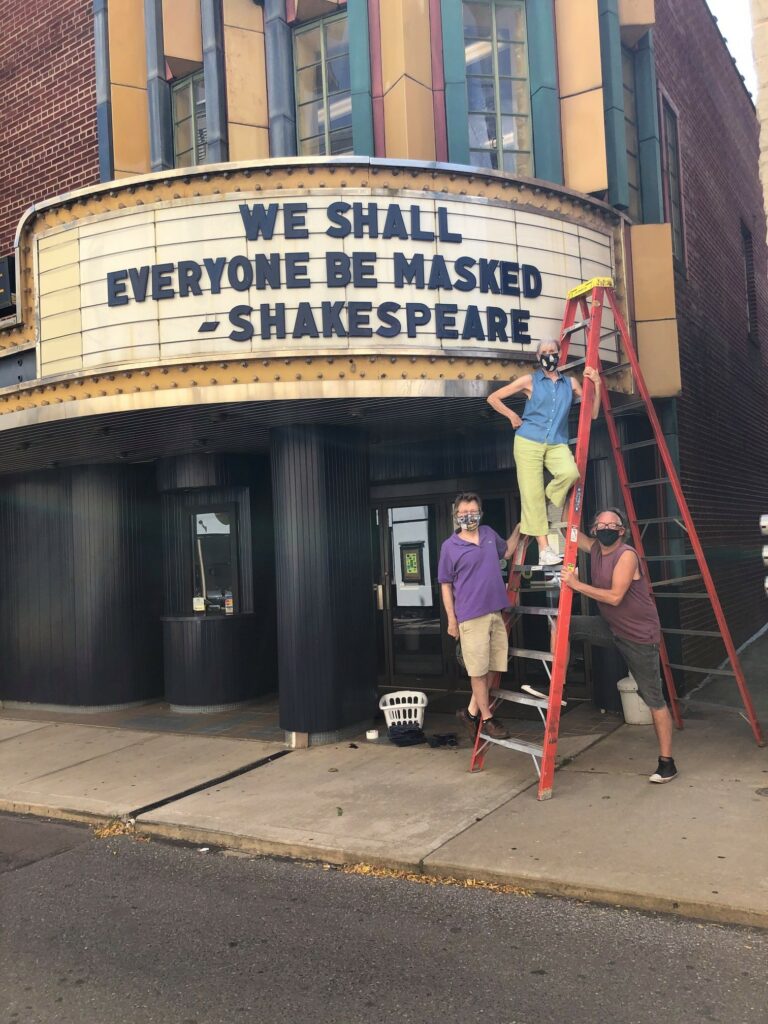 Of course, the current pandemic has forced some changes to TIC, Project Discovery and BTE Theatre School. Adapting to the situation, the Ensemble has created TIC program content that can streamed into schools and student's homes. Virtual TIC combines live introductions and question and answer sessions with pre-recorded content to create unique, rich learning experiences based on time-tested TIC programs.
BTE Theatre School is also online with sessions on Zoom for kids and adults. Unfortunately, since Project Discovery brings students into the theater for live performances, it's on hold until it is safe for BTE to welcome young audiences back to the Alvina Krause Theatre.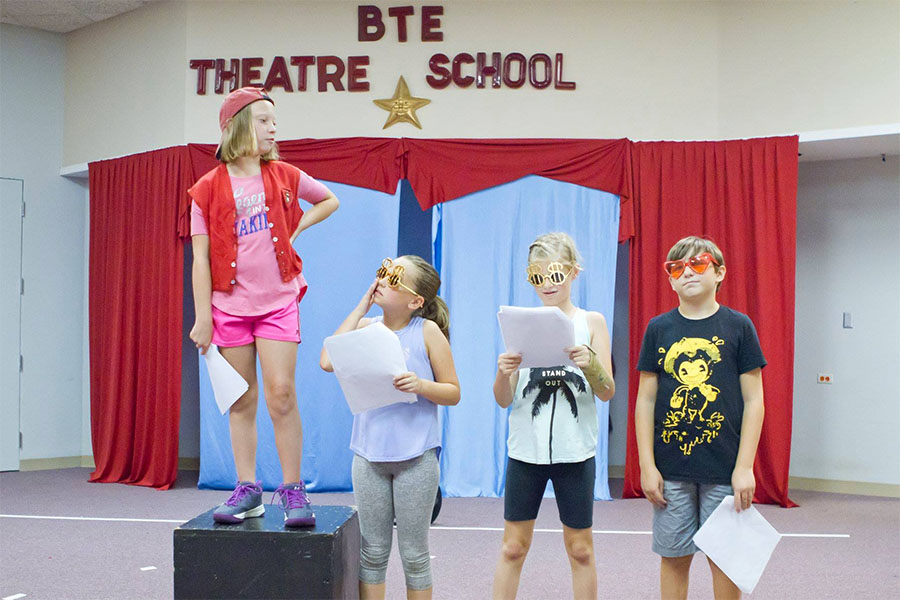 And the pandemic has forced changes to the BTE schedule. For 2021, BTE says it is working on a set of shows but that tickets will be sold for each show only. There will be no season tickets, packages or subscriptions in 2021. Tickets will go on sale to the public approximately 30 days before opening night. Be sure to check the BTE website at bte.org or find them on Facebook.
The pandemic also has caused financial challenges for BTE with fundraising events like the popular "Taming of the Brew" cancelled and revenue from ticket sales lost. To find out how you can help ensure survival of professional theater here, visit BTE's support page.
Although Alvina Krause died in 1981 at the age of 88, her legacy lives on in BTE. She inspired a theater that has become, in her own words, "as important to its community as schools and churches." In 2010 when Northwestern University dedicated a theater on its campus to Krause, it noted: "Krause, a legendary theater and performance studies professor, helped create the acting curriculum at Northwestern, focusing on instruction in technique with deep engagement in a canon of dramatic literature. She taught at the University for 33 years, and her students included Charlton Heston, Patricia Neal and Garry Marshall."
How fortunate we are that she and her students chose this place to call home and gave this area Bloomsburg Theatre Ensemble!