The 2023 Briggs Farm Blues Festival is just around the corner! Music-lovers from far and wide are packing their coolers, getting ready for world-class music, and planning time well spent with friends and family!
"The Best Weekend of the Year" is happening July 6th, 7th, and 8th on the rolling hills of Briggs Farm in Briggsville, Pa. And while Briggs Farm Blues Festival has grown into the largest blues festival in Pennsylvania, its down-home feel remains. Everyone is friends at Briggs Farm. Two stages with over 20 international and regional acts will ignite the calm country air for a weekend of grass underfoot, campfires, and celebrating the long balmy nights of summer together.
Bringing world-class music to the region has kept the heart of Briggs Farm Blues Festival beating into its 26th year. Briggs Fest founder and president Richard Briggs states, "I grew up in the era of The Rolling Stones and Jimi Hendrix, those sounds stem directly from the blues, it's America's unique music." And Briggs Farm has turned into a unique festival with strong musical lineups and a dedicated crowd that keeps coming back to hear a mix of old and new styles of ever evolving blues music. Briggs Farm Blues Festival continues to be the summer's premier festival destination for people up and down the east coast and beyond.
Two stages rock throughout the festival. The Main Stage Lineup follows:
The headliner for Saturday, July 8th is Robert Randolph, a true rock star and a virtuosos on the pedal steel guitar. When Randolph jumped from the church and spiritual music into the secular music world, he found an audience among blues fans. Rolling Stone included him in their list of 100 Greatest Guitarists of All Time.
Bywater Call is a 7-piece powerhouse of southern soul and roots rock. Raw emotion, strong musicianship, and the intention to create a moving experience for listeners remains the driving force behind this bands passion and unforgettable stage presence. Eddie 9V is a blues-soul firebrand, full of electricity and scorching energy. He's known for his proud allegiance to back-to-basics-blues as he evokes Memphis soul that manages to sound both lovingly vintage and positively modern.
Jackie Venson is a guitar revolution. Her iconoclastic style blends synthpop, electronic prog, rock, jazz, and blues. Jackie Venson lights the future of blues music in a modern style that recalls decades, if not centuries, of the past. She's a hard-to-explain phenomenon of pure cosmic energy.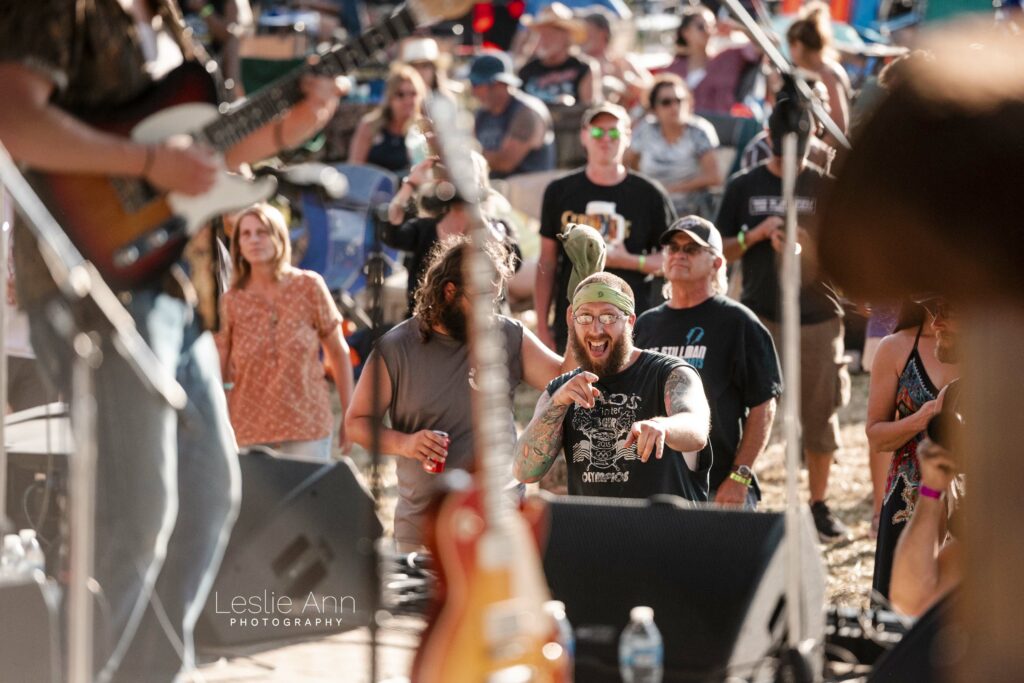 The headliner for Friday, July 7th is none other than Victor Wainwright & The Train. Anyone who loves a show packed full of honky-tonk and boogie with a healthy dose of rolling thunder will love this high energy performance!
Joanna Connor, one of the most influential guitarists on the planet, is aggressive, edgy, and innovative. See blues rock take on many forms under her expert guidance and incomparable control (and lack of it).
Super Chikan comes straight out of Clarksdale, Mississippi to deliver Delta Blues in all its grand tradition and glory. Steeped in the culture of blues history, his family lineage makes him music royalty. Super Chikan says it best, "I don't sing the blues, I am the blues."
RL Boyce is a master of Mississippi Hill Country Blues. He has 50 years of playing, singing, and living the blues under his cap. He's known far and wide as "King of Hill Country Boogie." RL Boyce's style is effortless and transcendent. He's a living legend.
While the Main Stage is rockin', the intimate Back Porch Stage burns along side it with international and regional talent. The Back Porch Lineup follows:
Friday July 7th: Brandon Santini, Justin Mazer, Craig Thatcher and Nyke Van Wyk, New Moon Acoustic Blues, Uptown Music Collective.
Saturday July 8th: Ghalia Volt, R.L Boyce, Benny Turner, Old Man Mojo.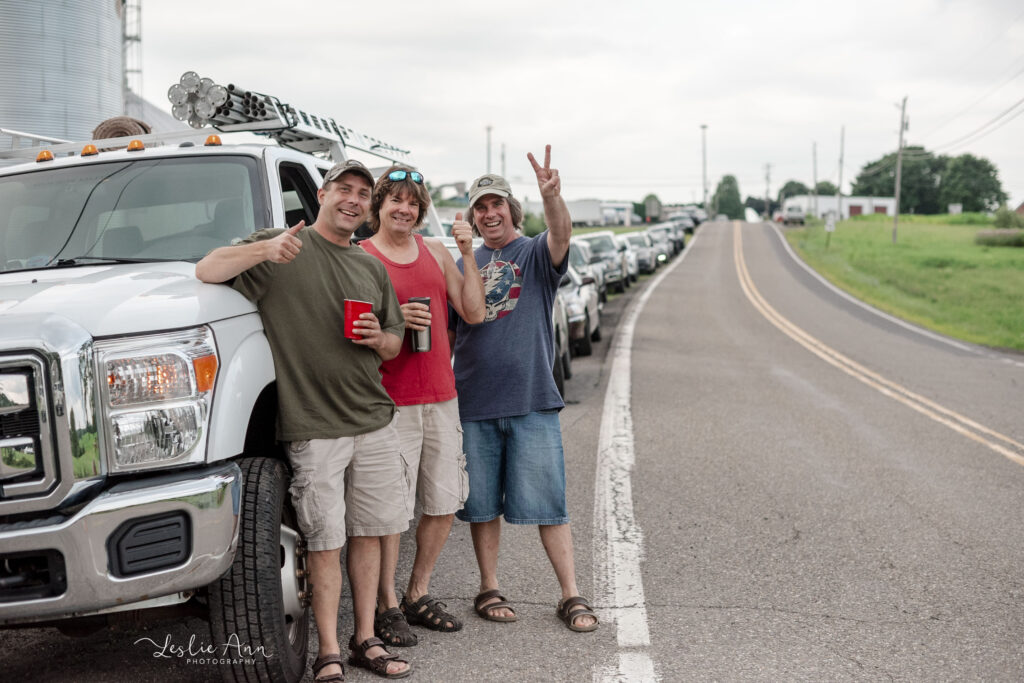 Thursday, July 6th, kicks the festival off with a "pre-party" from the intimate Back Porch Stage. It's a great way to break into the easy summer mood of a world-class music festival. Thursdays music begins at 6pm and kicks off with Doug McMinn, a local favorite who plays the gamut from Chicago to Texas blues to New Orleans and more. Next up is the Clarence Spady Band. Clarence Spady is a musical giant here in NEPA, everyone who sees him becomes a die hard fan of his sophisticated style. The headliner for Thursday is the wild and unpredictable Scott Pemberton. A repeat offender at Briggs Farm, Scott Pemberton's unorthodox approach to the guitar creates an utterly unique and powerful experience that harkens back to the days of 90's grunge rock, progressive funk and deep blues delivered improv style. Every show is an entirely new experience.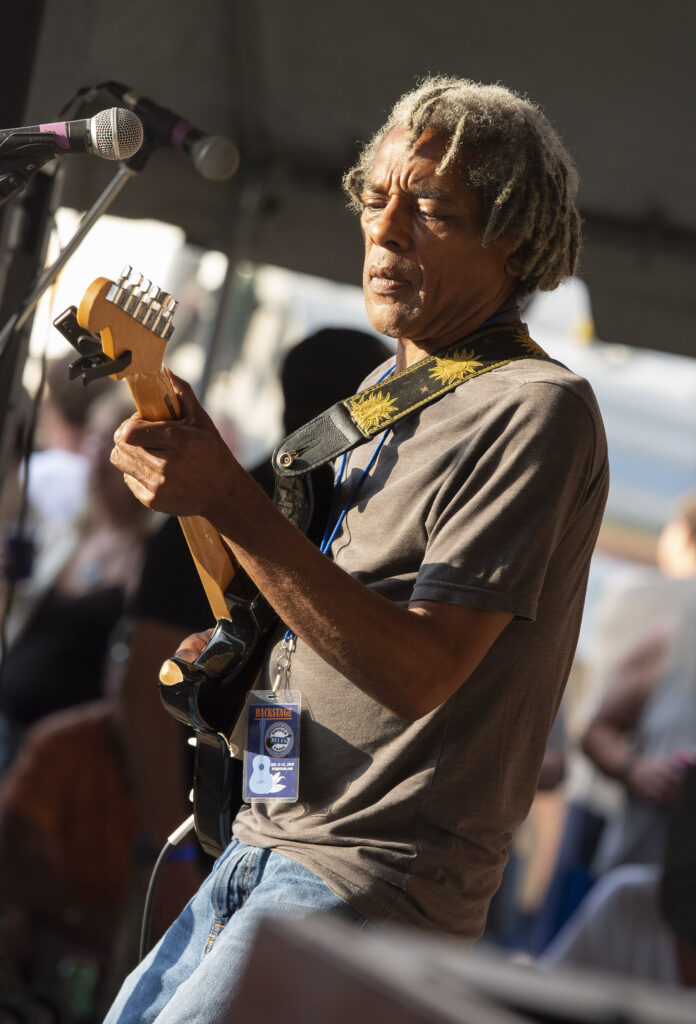 Briggs Farm Blues Festival is just a few miles off Interstate 80 and 30 minutes from Wilkes Barre and 25 minutes Bloomsburg. On-site camping, a sprawling vendor marketplace, a variety of delicious food, and beer sales from Berwick Brewing round out this unique destination. Patrons can bring in their own beverages (no glass bottles), coolers, and snacks. Free Parking, kids 12 and under are free. Tickets for the event are on sale now and are available at the gate day-of-show. More information and ticket purchasing options can be found at briggsfarm.com. For more information, call: 570-379-3342.