by Nancy Bishop
The trees are awash in shades of gold, orange and crimson in Northeastern Pennsylvania. There's a bit of a chill in the air and there are Fall festivals everywhere. It's a great time to visit this area, especially with Halloween coming.
Want to get scared? Look no farther! There are plenty of scary options this Halloween season whether you want to visit a haunted house or take a nighttime walk through a corn maze.
Begin with the Elysburg Haunted House. Run annually since 1976, it's one of the first haunted events in the area. As soon as you get in line, you'll meet some ghouls there to greet you.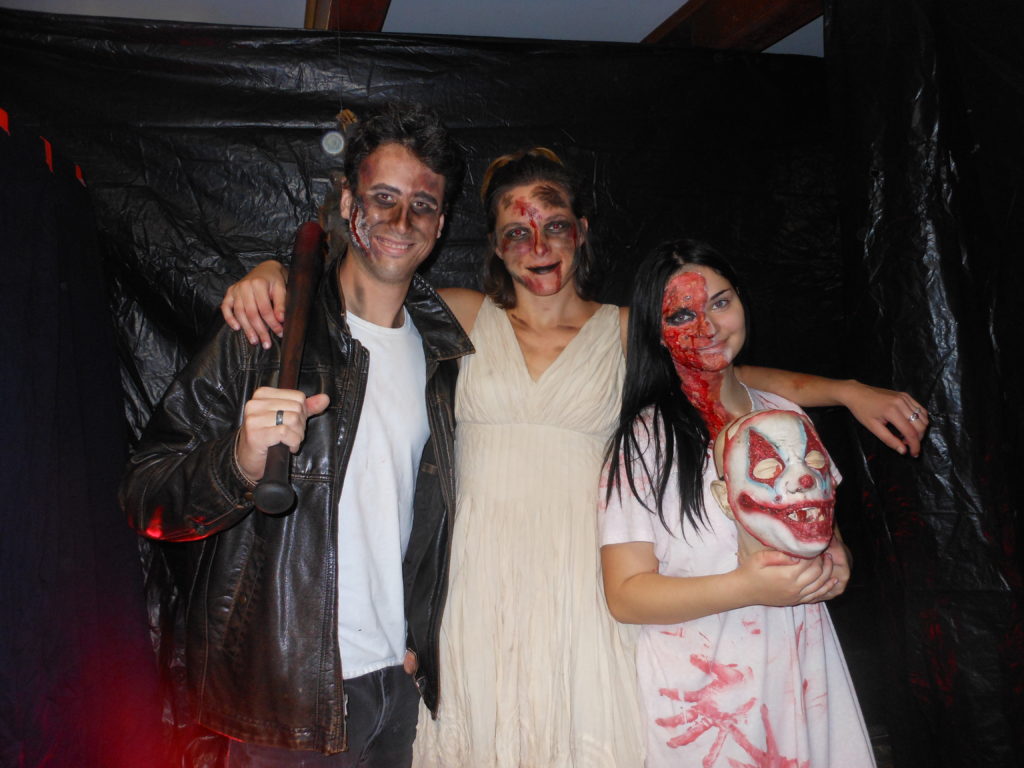 Then you'll take an entrance path through haunted woods. Once you make your way through the path, you'll walk through a two-story house and cellar. There are some two dozen different scenes played out in the house alone and then there's the haunted exit path through the woods after you make it through the house. But don't worry – there are "emergency escapes" if you are too spooked to finish.
Although guests of all ages are welcome, it is scary so really young kids may not enjoy it. And, strobe lighting is used in some places. No masks, smoking, flashlights, or cell phone lights are allowed.
It takes about 45 minutes to go through the house and costs $15 to get in. The house is open every Friday and Saturday through October. Proceeds benefit the Elysburg Fire Department and the Ralpho Township Fire Company. The house is located at Gun Club Road & Route 487 at the Elysburg Gun Club.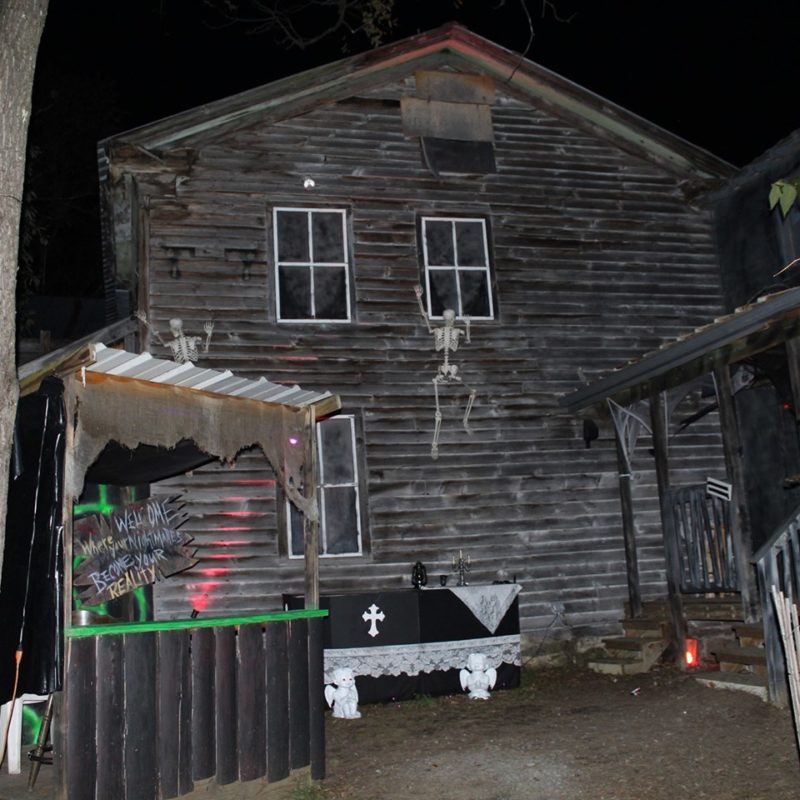 If that sounds a little too scary for your taste or for the kids in your family, then head to Knoebels Amusement Resort near Elysburg for the park's Hallo-Fun Weekends on Oct. 19-20 and Oct. 26-27.
As you walk around the park, you'll find haunts, scary attractions and treats to suit everyone. Kids under 12 who come in costume will even find special stops for treats. And the Pioneer Train and Antique Cars will have a Halloween theme.
From 10 a.m. until noon, the kids can join the Knoebels costumed characters Kozmo, Kreeper and the rest of the Boo Crew for Halloween activities including Pumpkin Decorating – $3, Cookie Decorating – $3, Glitter Tattoos -$3 and Bingo – $1.
Want to get outdoors for a little exercise and a chance to see the foliage? Take the Halloween Hike at Ricketts Glen State Park near Benton on Oct. 31 from 9 a.m. to noon. You'll be hiking the Little Cherry Run Loop Trail to see the hidden gem waterfall. It's a 6-mile moderate hike. Wear fluorescent orange. Contact Rhiannon Summers at rhsummers@pa.gov or 570-477-7780 for more information.
Fall Festivals & Halloween Events
Then there are the Fall festivals. For a chance to pick your own pumpkin, go on a hayride and walk the corn maze at night, visit Rohrbach's Farm Market Pumpkin Fall Festival on Friday, Oct. 18 from 3 p.m. to 11 p.m. at 240 Southern Drive in Catawissa.
Besides the corn maze, hayrides, and pick-your-own pumpkins, you'll find a Playland for the kids and Apple Slingshot. Come hungry for Big Dan's BBQ, Gross' French Fries, and Rohrbach's Apple Dumplings and food stand. Flashlight Night in the Corn Maze begins at 7p.m. The last wagon leaves promptly for the corn maze at 8:30 p.m. Bring your own flashlight.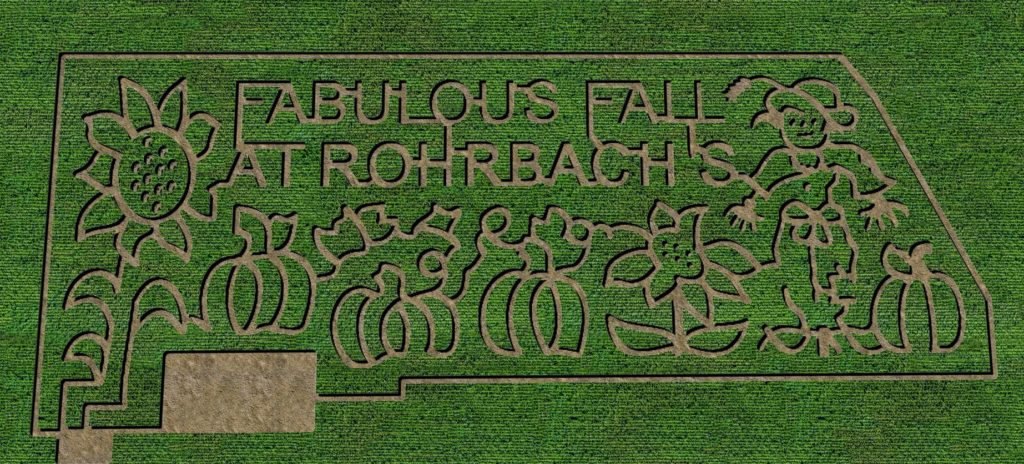 Or, celebrate Halloween at Forks Farm Market on Saturday, Oct. 26 from 10 a.m. to 2 p.m. The market will have their own 100% grass-fed beef and lamb, woodlot pork and organically fed pasture-raised poultry and eggs for sale along with local vendors offering seasonal fruits and vegetables, fresh roasted coffee, breads and baked goods, farmstead cheeses and dairy products. You'll also find artisan crafts, live music and much more! The farm is located at 299 Covered Bridge Road, Orangeville.
On Friday, October 25th, downtown Bloomsburg turns into Boo!Burg with the town's annual celebration from 5:30 – 8:00 PM. The popular family-friendly street fair is sponsored by various local businesses and non-profits. It centers mainly around 7th Street in Bloomsburg with a trunk-or-treat event, haunted houses, crafts, games, food, pumpkin drop, and costume contest.
And, of course, it isn't Halloween in Pennsylvania without a community Halloween parade. One of my memories is the year that I was asked to serve as a judge for one of the community parades north of Allentown. Such fun seeing the floats, bands and all the costumes from the reviewing stand!
Over in Catawissa the 112th Annual Halloween Parade starts at 7:30 p.m. on Saturday, Oct. 26. And anyone in costume is welcome to march in the parade. If you want to march, dress up in your best costume and arrive by 6:30 p.m. behind the Opera House, located at Main Street and Mill Street. There is no need to pre-register in this category, simply attend. Those with the most creativity will be selected for the "Special Dress" Category where they will be eligible to win cash prizes.
Be sure to come hungry. There will be food stands along Main Street to benefit local non-profit groups.
Don't miss out on the festivities! There are many more great area events going on. Check out the region's constantly updating events calendar, and also stay tuned in the week leading up to Halloween, as the Visitors Bureau will release a list of area trick-or-treating schedules for the various towns and boroughs.