Phoenix named #1 wooden roller coaster in the world for second consecutive year; receives "legend" award for Grand Carousel
ATHOL, IDAHO – The #1 wooden roller coaster, the best food, and a legendary carousel can all be experienced at a Pennsylvania amusement park. Knoebels Amusement Resort is home to these three distinctions, and other "best-ofs" in the industry.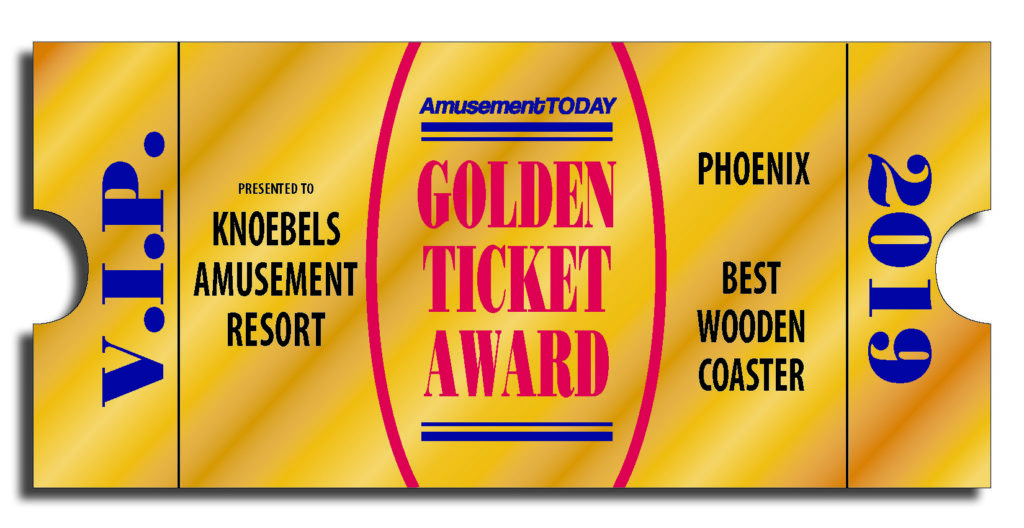 During an event on Saturday at Silverwood Theme Park, Idaho, Amusement Today announced the 2019 Golden Ticket Award winners. The awards are calculated from an international poll. The survey is sent to a database of experienced and well-traveled amusement park fans around the world asking them to rate the "Best of the Best" in 22 categories.
For the second consecutive year, Knoebels' Phoenix was named the #1 wooden roller coaster in the world. Phoenix is one of only two wooden coasters that have made the top ten each year for 22 years.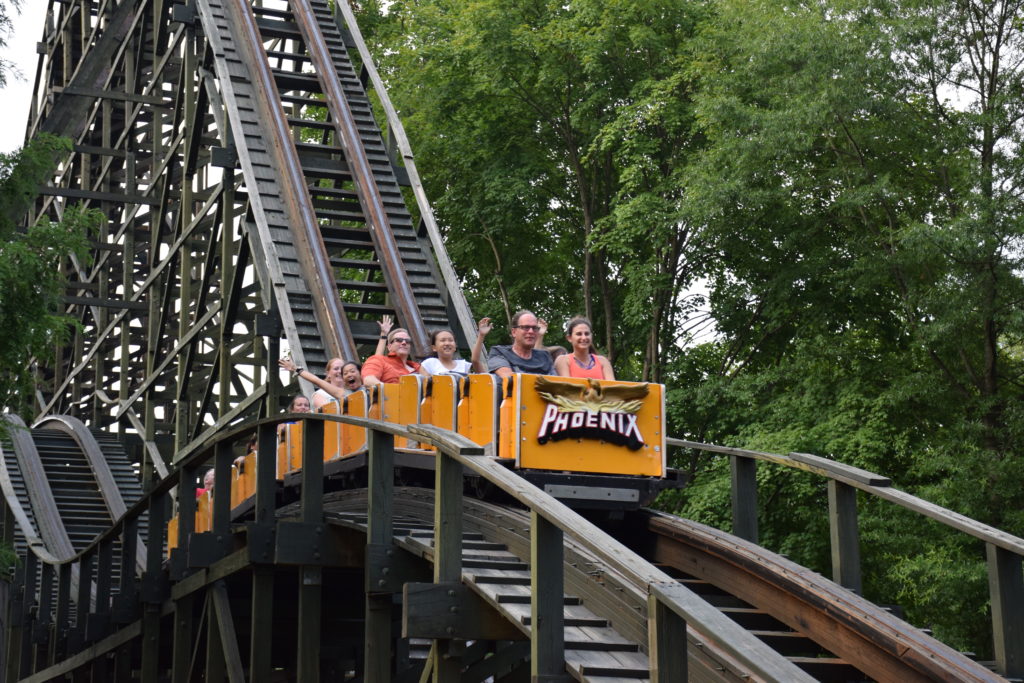 "When Phoenix was named best wooden roller coaster for the first time in 2018, we were thrilled. Earning this distinction two years in a row is an honor for which we feel appreciation beyond words," said Richard "Dick" Knoebel, Knoebels' President. "This is a testament to our team's dedication to maintaining this classic coaster. Even after Phoenix was named the best, they knew their efforts had to continue to ensure it can continue providing a great ride experience for generations to come."
Phoenix originally opened in 1948 as the Rocket at Playland Park in San Antonio, Texas. At that time, it was touted as the largest wooden coaster in the world. When the park closed in 1980, it was in danger of never thrilling guests again. Knoebels was hoping to add a wooden roller coaster, so the idea came to disassemble, move, and reassemble the coaster in the Pennsylvania park. This raised some eyebrows, but it happened. Phoenix opened to the public in June of 1985 and has been a favorite since.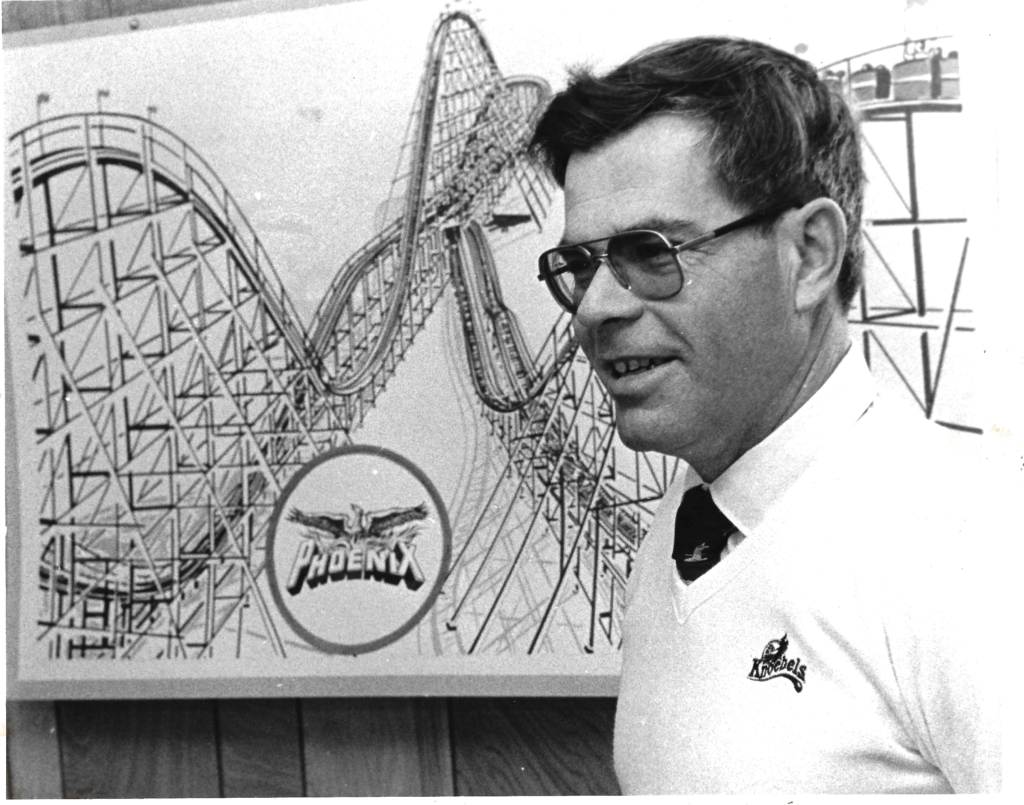 While this year was only the second year Phoenix captured the #1 spot, there's a 2019 award Knoebels has secured 17 times in 20 years: Best food.
According to Knoebels' Public Relations Director, Stacy Ososkie, guests often mention appreciation for the variety and affordability of Knoebels food.
"We have more than 30 food locations for guests to choose from, and our food managers are always providing new reasons to come back," said Ososkie. "Some visitors make special trips to the park just to enjoy the food."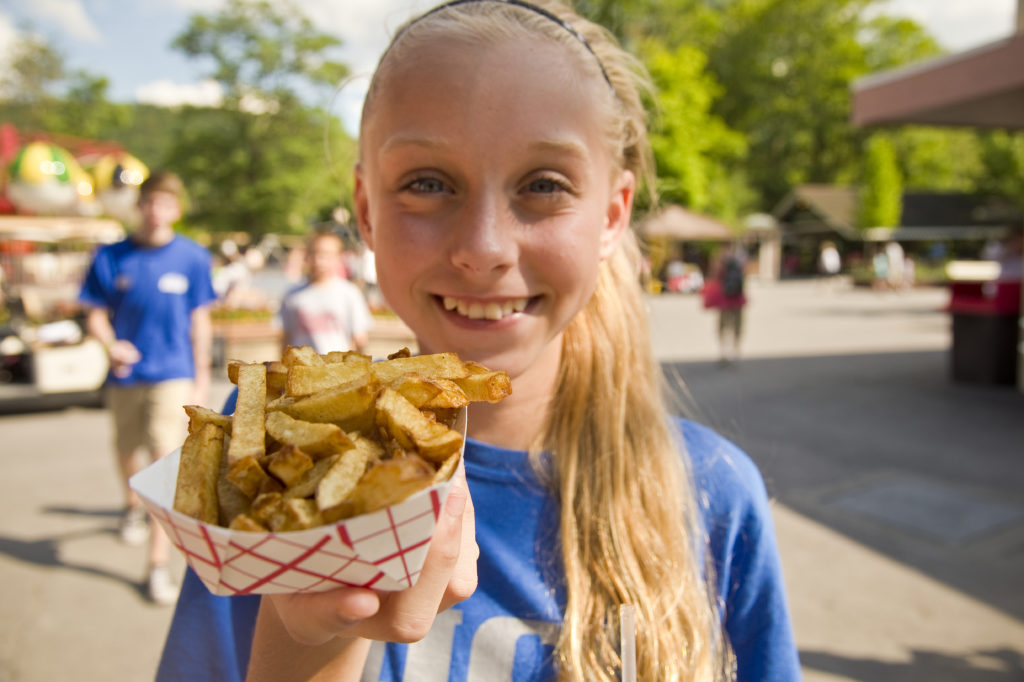 An award category in which Knoebels has always made a strong showing was recognized with a Golden Ticket "legend" award. The 105-year-old Grand Carousel, purchased by the park in 1941, has gone undefeated in the now-retired category of "best carousel."
"Our Grand Carousel will always be the "Heart and Soul" of Knoebels," said Leanna Knoebel Muscato. "Located near the very center, as the park has grown up around her, she holds many memories for our guests. When a family comes to visit, they all can ride together. Some will choose to reach for the rings, and others are happy riding a jumper horse, while grandparents may choose a relaxing chariot ride, all to the tunes of the antique band organs."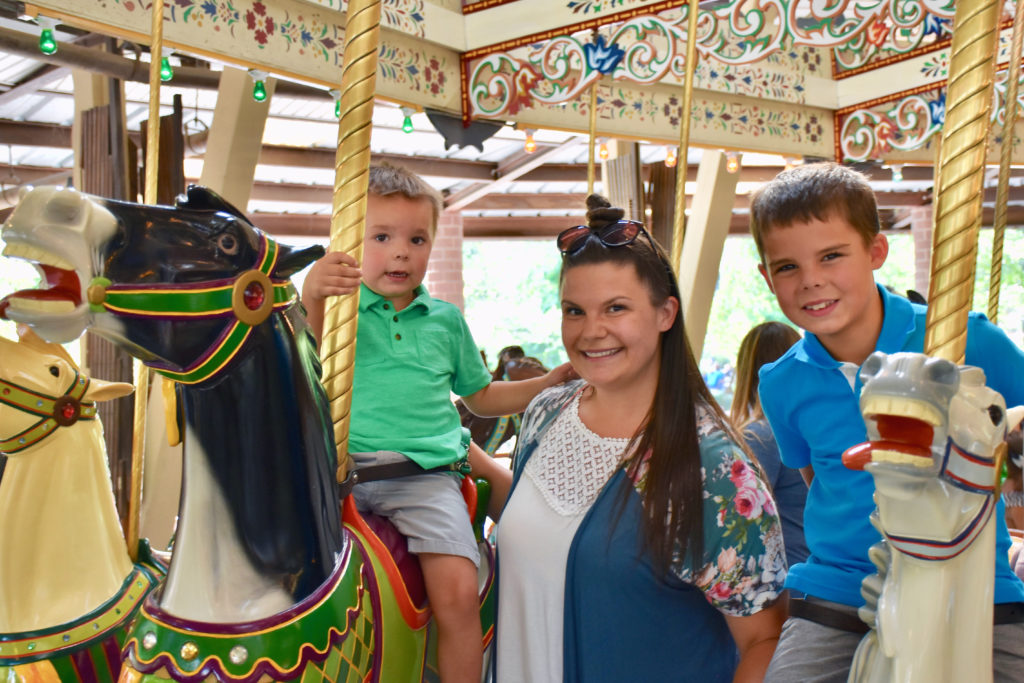 In addition to first place awards, Knoebels was a finalist in other categories:
#3 Best Halloween Event
#5 Best Dark Ride for its Haunted Mansion
#33 and #45 in Top 50 Wooden Roller Coasters for Flying Turns and Twister, respectively
About Knoebels: Knoebels Amusement Resort is America's largest free-admission amusement park and offers free parking, entertainment and picnic facilities. While at the park, enjoy over 60 rides, award winning food, swimming at Crystal Pool, challenging games, gift shops, and Knoebels Three Ponds Golf Club, then stay overnight at one of two campgrounds. For more information, visit www.knoebels.com.