Events for January 5, 2019
Events Search and Views Navigation
Notice: Utilizing the form controls will dynamically update the content
8:00 am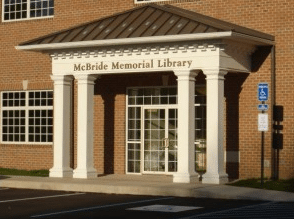 All items 50 cents or less! Children's books are two for a quarter! Puzzles are 25 cents each. Mass-market paperbacks are five for a dollar. We have all kinds of books, something for everybody! You never know what you'll find, so be sure to stop in, and check it out. You don't want to miss it!
Find out more »
12:00 pm
The entire staff of artists from Artspace will participate in this final show for 2018.  A great time to complete your holiday shopping with original, one-of-a-kind pieces that are made by local artists! Reception: November 24 from 6 to 8pm
Find out more »
In partnership with Bucknell University's Classics Department, Women's Work is an exhibition that reexamines the traditional power structures found in classical tales. This group of artists explores agency, power, the gaze and desire, and the act of reading and responding. Classical texts such as Daedalion, the tale of Cupid and Psyche, store of Diana and Actaeon, and The Athenian Woman: An Iconographic Handbook and more are reinterpreted by ...
Find out more »
5:00 pm
A trendy Do-It-Yourself wooden sign making workshop. You bring the wine and snacks. We bring the supplies and laughter! Choose from any project in our catalog. We customize the wording for you! Relaxation, entertainment and crafting never blended so well. Take home your masterpiece the day you leave the studio. There is no talent or experience necessary to create! Even first ...
Find out more »
+ Export Events