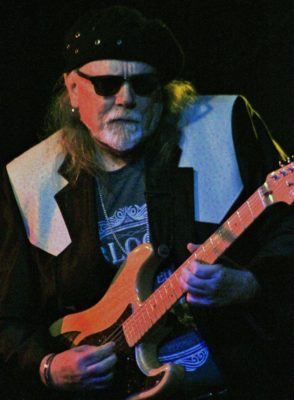 As part of celebrating its 10th anniversary year, The Exchange welcomes Tas Cru to Bloomsburg, in a very special venue! Right after ArtFest, we look forward to seeing you at St. Matthew Lutheran Church, 123 Market Street, on Saturday, August 22nd, at 7 p.m.
Ticket information TBA.
Tas Cru is an eclectic Bluesman who refuses to bind himself to just one style. You get it all from Tas: He'll swing you with a traditional shuffle, swoon you with a sultry ballad, lull you into a trance with deep Hill-country Blues, and then rock your knobs off. With a repertoire of over 60 original songs and dozens of crowd-pleasing classics, this seasoned road warrior will give folks what they want, in any venue.
As a writer, Tas wants his songs to determine the style, rather than the other way around. And that's why fans love his stuff and critics sing his praises. With great vocal and guitar work alongside his trademark well-crafted lyrics, his music is interesting and enjoyable — and performed live it is captivating and highly entertaining.
For information on the complete 10th-anniversary concert series — ten concerts in ten months in ten venues throughout Columbia and Montour Counties — visit ExchangeArts.org/10th-anniversary.