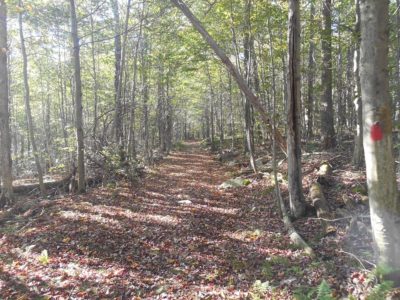 Hiking the Little Cherry Run Loop Trail to see our hidden gem waterfall and to take a break from the stress and anxiety. You must bring a mask to attend this program! This is a 6-mile moderate hike. Registration required by emailing rhsummers@pa.gov or calling 570-477-7780.
When: Thursday, June 25 at 8:30-11:30 a.m.
Where: Park and meet at Beach Lot #2 by the bulletin board closest to the road in Ricketts Glen State Park.