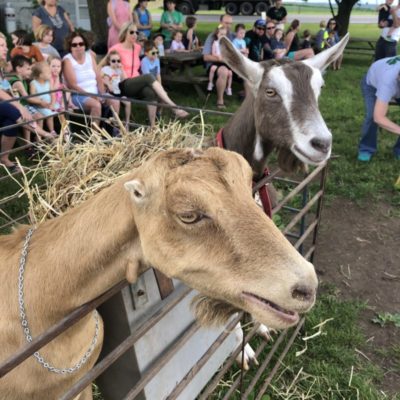 Did you know there are different kinds of goats? Did you ever meet one up close? Well you can at this workshop! Betty Bronson from Betty's Acres in Bloomsburg will be back sharing all about her goat farm and how she uses goat's milk to make cheese, yogurt and fudge! Recommended for ages 3-10 with parent supervision; $1/ child. If the weather is in question please call ahead to confirm. We can not hold summer workshops inside this season.
We will be outside with spacious seating. We are not requesting people to wear masks outside.
We will not have a sign in sheet.
We will have a drop bucket please try to bring $1/ child to drop in the bucket so no one is handling money.
No pre-registration required.