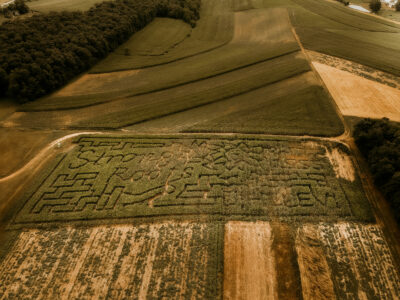 Farm Market Open 9:00 am – 7:00 pm
Big Dan's BBQ, Freas Farm Winery, Udder Delights, Balloon Art, Corn Maze and Pick Your Own Pumpkins open 11:00 am – 7:00 pm
All season we offer fall décor including pumpkins, gourds, corn stalks and more!  Rohrbach's apple dumplings, pumpkin roll and seasonal delights! Apples, Apple Cider and Apple Cider slushies!  Outside events weather permitting.
Visit our website rohrbachsfarm.net for current Covid related updates and regulations.
Our pumpkin season is kicking off in a big way and we want to say a little thank you to the amazing local first responders and law enforcement professionals with half price corn maze admission!  Up to four guests and/or family members will receive half price admission with one ID of a first responder and law enforcement professional!  Thank you for all you do to keep our communities safe!  Join us from 11:00 am – 5:00 pm when Locust Township Police Department will be on hand to provide information regarding under age drinking and it's implications and prevention!  You won't want to miss the awesome support apparel from Munder Wear and come and find out what Patriot K9 Rescue does to help retired military and police dogs!
Visit our website at rohrbachsfarm.net for current regulation updates and more event details for the day!