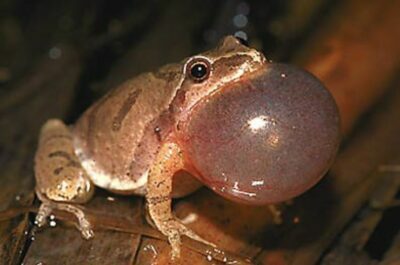 Late winter into early spring begins a series of changes that transforms the landscape both visually and aurally. Many of us watch for the first robin of the season or listen for migrating Canada geese. But another sign of the changing seasons are the mating calls of spring peepers from wetlands and marshes. These tiny tree frogs have powerful voices that are raised in a raucous chorus that is heard a good distance away.
We'll discuss the life history of these tree frogs and what makes them so unique. Then we'll head outside to listen to and possibly see peepers in action. Dress for the weather and time outdoors.
Meeting Location: Montour Preserve Environmental Education Center auditorium
Led By: Jon Beam, MARC Assistant Director / Naturalist
Admission: Free (donations accepted)
Family Friendly: Yes
NOTE: Properly worn face coverings will be required for all attendees while inside the building, regardless of vaccination status, except when prevented by medical conditions.