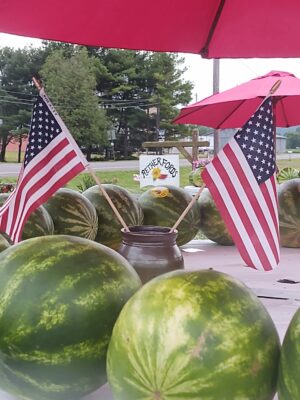 Happy Happy Happy..4th #weekendmood 😊
Open 9am-7pm all weekend
4095 Maple Grove Rd Benton on rt 487
Making taste buds 😊 smile one mouth at a time!!!! Now Accepting farmers market nutrition checks for local PA produce!! Come shop the antique & treasure filled barn too!!
Hope to see you…you'll love our choices of the freshest hand selected produce around! See the difference @ Retherford's Farm Market we care about amazing you with quality produce!