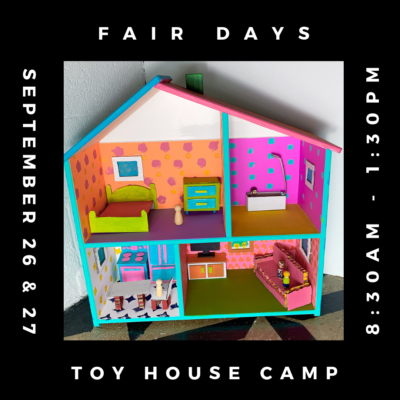 Looking for something for your kids to do during Bloomsburg Fair Days?  We are having a special 2 day Toy House Camp here at Knack!
What kid doesn't dream of making their very own house for their special toys??  Dollhouse, fire station for their favorite toy trucks, home for their favorite toy animals… we'll help each child transform an unfinished wooden house into the toy house of their dreams.
In this camp well be painting, working on "blueprints," printing wall paper, and building furniture to complete their individual visions.  Well even have some activities to help them get those wiggles out!
September 26 – 8:30am – 1:30pm
September 27 – 8:30am – 1:30
Lunch provided
Must be Ages 5+