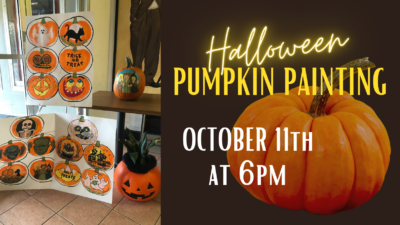 It's officially time to start planning and decorating for Halloween! Come to the Berwick Theater on Tuesday, October 11th and paint a fresh pumpkin with a variety of designs to last all season long. Instructor Ed Zajac will guide you through the process with his artistic input and reference boards.
$15 per person. All materials will be provided including pumpkins, paints, brushes etc as well as samples with a variety of ideas and designs.
Reserve your spot today by paying online or messaging/calling the Theater at 570.752.9070.