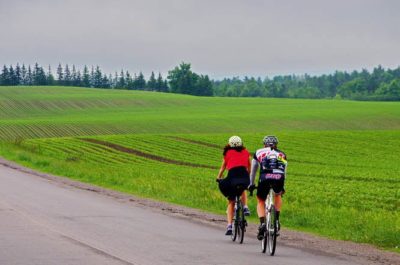 It's that time of year again, Forks Farm welcomes you to come join us for a bike ride through the countryside. Enjoy all the local food, drinks and many more. The weekend will be to venture out, make new friends, and enjoy the outdoor scenery.
Saturday night at 6:00 pm, there is a multi -course catered dinner from the Blind Big Kitchen, including beer from Berwick Brewing Company and dinner choices of chicken, pork or vegetarian.
Sunday morning chose either our 25-mile course  of road and gravel or the 50 mile road course.  Snack provided by Columbia County Bread and Granola and coffee from Caffe Fresco.
Sunday lunch is catered by SAC lunch and includes beer from Covered Bridge Brewhaus, Fritz Hollow Farm kombucha and bottled water.
All meals and rides start and end at the Twin Covered Bridges in Forks, PA.  Tickets are $125 to participate in the full event; $85 to register for the Saturday dinner only; and $65 for the Sunday lunch and ride only. Registration is required.  Contact the Dutch Wheelman at 570-784-6524 for more details.