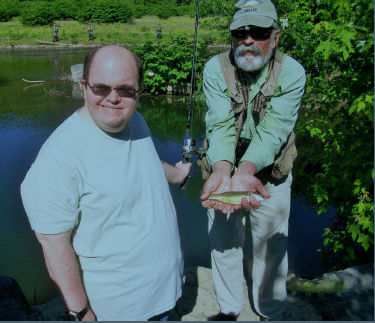 8:30 am — Registration (pre-registration required by May 27, 2022)
9:00 am — Fishing: Participants will be paired with an experienced angler for fishing instructions and the opportunity to fish a specially-stocked section of Fishing Creek. A PA fishing license is not required and all fishing gear is provided. No experience necessary! The paths to the creek are made of
crushed limestone, rock, and grass at a moderate incline. Friendly volunteers are available to help throughout the event.
9:00 — Crafts and other activities that focus on nature, fishing, and FUN!
11:00 — Lunch provided for registered guests and their families. Enjoy hot dogs, chips, cookies, and drinks under our pavilion!
All activities are free for registered participants!
For more information, please contact us at (570) 317-9456.