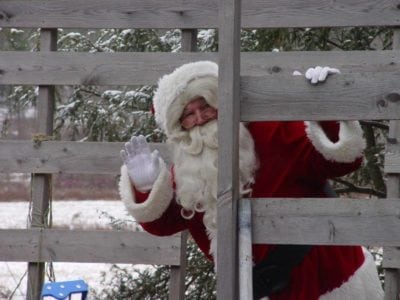 Join the CCCBA for this year's Christmas on the Bridges Celebration!
Join us on the East and West Paden Bridges (the Twin Bridges) to enjoy the best ham and bean soup the region (available by the bowl or the quart), tasty baked goods, and a FREE hayride with Santa.
Turkey Hill Brewing, Freas Farm Winery, and Bason Coffee will be joining us along with the Theodore Burr Covered Bridge Society and the Orangeville Public LIbrary.
COME! Celebrate the Season!