Canoe and Brew
June 23 @ 9:30 am

-

6:30 pm

See event details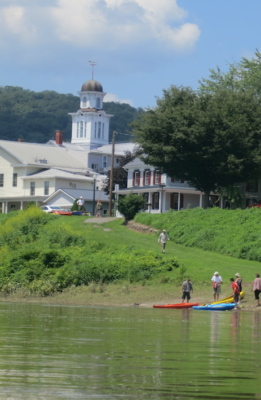 Chris Donato has put together a wonderful trip from Espy to Danville, finishing off with a visit to her family's beautiful and well-developed picnic grove on Maus Creek.  She's made special arrangements for Rock God Brewing, which is normally closed on Sundays, to take orders for delivery to the picnic site, where we'll enjoy a potluck, maybe with fresh fish from the two fishing/swimming holes there (depending on if we have any fishermen willing to try their luck!)
You can set up your own shuttle, or Chris Ehmer will shuttle you and your boat for $20 – maybe a little more if there are so many of us, he needs to rent a bus, but we won't know that until a few days before.  If you don't have a boat, Chris Ehmer will rent you one for $32.
Got questions? Contact Chris Donato at 570-204-8689 or chrisdonato82@yahoo.com.
Register for this event HERE!  Sign up for your potluck contribution HERE – or you can surprise us!